A few weeks ago, I took part in an ensemble performance called ACTIONS!. Created by Simon Leung and presented at The Kitchen, it drew on the history of recent and old protest actions directed at the Museum of Modern Art, bringing together a cast of 25 "art workers" who had at one point or another critiqued the venerable institution. The cast included, among others, dancer Yvonne Rainer, the Art Workers' Coalition, the artist activist group W.A.G.E. and myself.
Examining the intersection of art, labor, community, and politics, the show was to be a rare demonstration of solidarity among three generations of highly diverse artists. The script called for elements of Workers' Theater, academic conference, vaudeville, and postmodern dance. Leung had scheduled several days of mandatory rehearsals for the entire cast.
Rehearsing was a challenge all of its own -- Leung kept editing and changing the script from day to day -- but it was an opportunity for us participants to get to know one another. I was especially intrigued about the prospect of meeting Yvonne Rainer whose highly publicized critique of Marina Abramovic's "exploitative" use of dancers for the 2011 annual gala at L.A. MOCA had caught my attention. Artists who went public with their critique of the self-declared "grandmother of performance art" were far and few at the time (I had made my first anti-Abramovic statement in 2005 by launching an Abromovic-themed facial tonic, the Eau d'Abramovic), and I was hoping to find in Rainer a kindred spirit. For ACTIONS!, she was going to present a monologue chronicling how rent increases in New York City had affected her life, and I was going to talk about Penniless at the Modern, the protest action I had held at MoMA in 2004.
One day before opening night, I realized that Yvonne and I both happened to wear the exact same Swatch: a simple black and white model from the Swiss watchmaker's permanent "classic" collection. On a whim, I gamely asked her if she would be willing to "swap Swatches" with me. To my great surprise, she was completely taken aback by my question and immediately took a defensive stance, clasping her right hand over her watch in an unconscious protective reflex. Clearly, my unexpected proposal had awakened in her a strong sense of attachment for this Swatch that was completely identical to mine. Somewhat pained and desperate for a way to get out of this embarrassing predicament, she meekly asked me where I had bought mine -- did I get it at the legit Swatch store on the corner of Broadway and Bleecker? "Why, yes," I quipped with a twinkle in my eye, "and at the same time as you bought yours." This did not elicit a smile. "I'll have to think about it," she said icily.
The next day, standing next to me in the wings during the show, she looked me in the eye, lifted her left wrist, tapped her Swatch with her right index finger in an exaggerated motion and slowly articulated the words: "I THINK I AM GOING TO HOLD ON TO MINE." We looked at each other in silence for a couple of seconds. The gulf separating us was palpable, and the accompanying sensation was one of utter, mutual horror.
When I got home that night, I looked up Rainer's famous "No Manifesto" of 1965.
NO TO SPECTACLE.
NO TO VIRTUOSITY.
NO TO TRANSFORMATIONS AND MAGIC AND MAKE-BELIEVE.
NO TO THE GLAMOUR AND TRANSCENDENCY OF THE STAR IMAGE.
NO TO THE HEROIC.
NO TO THE ANTI-HEROIC.
NO TO TRASH IMAGERY.
NO TO INVOLVEMENT OF PERFORMER OR SPECTATOR.
NO TO STYLE.
NO TO CAMP.
NO TO SEDUCTION OF SPECTATOR BY THE WILES OF THE PERFORMER.
NO TO ECCENTRICITY.
NO TO MOVING OR BEING MOVED.
Reading the historic manifesto, I realized my blunder: How could I have been so presumptuous as to think that I, of all people, would be the one who could change Rainer's resounding NO to a spontaneous YES?
I should have known better than to give in to one of my eccentric impulses in front of her. I should have bitten my lip and refrained from imposing my Belgian humor onto her American earnestness. I should have understood that not even a Swiss watch could ever act as a neutral bridge between us. And I should not have assumed that her preference for a stylish black and white watch was an indication that she thus had a sense of style.
Yvonne, if you are reading this, please accept my sincere apologies. I did not mean to trespass. By the way: I recently had to go back to the Swatch store on Broadway and Bleecker. Apparently, something was wrong with my Swatch; it had become temperamental. The clerk informed me that my Swatch was due for a new battery. You might want to have yours checked as well.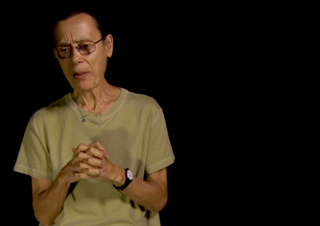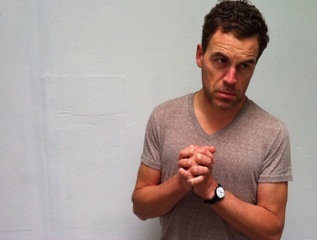 Calling all HuffPost superfans!
Sign up for membership to become a founding member and help shape HuffPost's next chapter