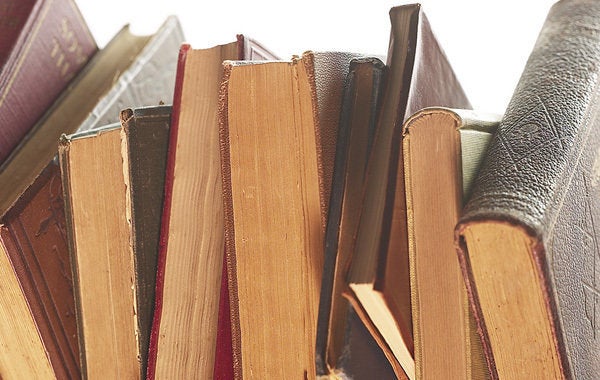 Nathanael West was born on Oct. 17, 1903 in New York City in a house his father built. West, like his father, was an ambitious builder -- but instead of hotels and apartments he constructed small, lyric novels out of plans and schemes. In spare and haunting prose, West worried over America as it battled the Great Depression and the beginnings of World War II. His two most recognized works are surely Miss Lonelyhearts (1933) and The Day of the Locust (1939).
West loved dinner parties and parlor games. As I did research for his biography at the Huntington Library in San Marino, Calif., I came upon a cache of letters and taped interviews that an earlier biographer (Jay Martin) had secured and saved. Martin's respondents were, in each case, discussing their association with and knowledge of the real Nathanael West -- or "Nat," as some of them called him, or "Pep" as still others called him. No one called him by his real name: Nathan Weinstein.
Ira Gershwin remembered in his letter a dinner party held at Sid and Laura Perelman's house the week West died; a dozen or more friends gathered for drinks and to play charades. Dorothy Parker and Bob Benchley were there; F. Scott Fitzgerald and West, and so on. Gershwin ended his letter noting his shock that less than a week later West and Fitzgerald were both dead.
For everyone there's an El Centro -- a last moment, a last place. For Nathanael West and Eileen McKenney ,that moment was Sunday, Dec. 22, 1940 at five minutes to three in the afternoon, where Route 111 and U.S. Highway 80 intersect. It was a clear winter day for which the California desert is well-known; the sky was blue and dotted with clouds.

West and Eileen were on their way back to Hollywood after a short weekend hunting trip to Mexico. They had spent Friday and Saturday night at the Hotel De Anza in Calexico, as West was known to do on these trips. They had crossed back and forth over the border into Mexico to do their hunting. On Sunday, after bagging a few more ducks, they stopped at the Leon d'Oro restaurant and bar in Mexicali to see their friend and the owner, Jimmy Alvarez. It was Alvarez who convinced West to come down to Mexico for the weekend, though he likely needed very little convincing.

What remains of El Centro now, of West's and Eileen's last moments, is buried in the transcript of the inquisition into their deaths which was led by the deputy county coroner two days after the accident, on Christmas Eve, 1940. The Inquisition by Coroner's Jury was held at Lemons Mortuary in El Centro and attended by eight jurors, the deputy coroner, the highway patrol first on the scene, the emergency room doctor on duty, and by Joe Dowless, who had driven the Pontiac sedan into which West's station wagon collided. Mrs. Dowless and the couple's young daughter were still in the hospital recovering from the accident when the inquisition began.
The transcript of the inquisition is a parlor play. The jury works on trying to understand who was at fault, if anyone was drinking, at approximately what speed the collision took place. The jury wants to know, if the intersection was clearly marked with stop signs -- why didn't West stop?
Though West died at the age of 37 largely unread, new interest in his work began to surface in 1946. It started in France and then in the United States and then around the world. Today at least two of West's four novels are "required reading" in secondary schools and universities across America.
As Dorothy Parker said, and I agree, "Wildly funny, desperately sad, brutal and kind, furious and patient, there was no other like Nathanael West."
Happy birthday Nathanael West!
Related
Popular in the Community