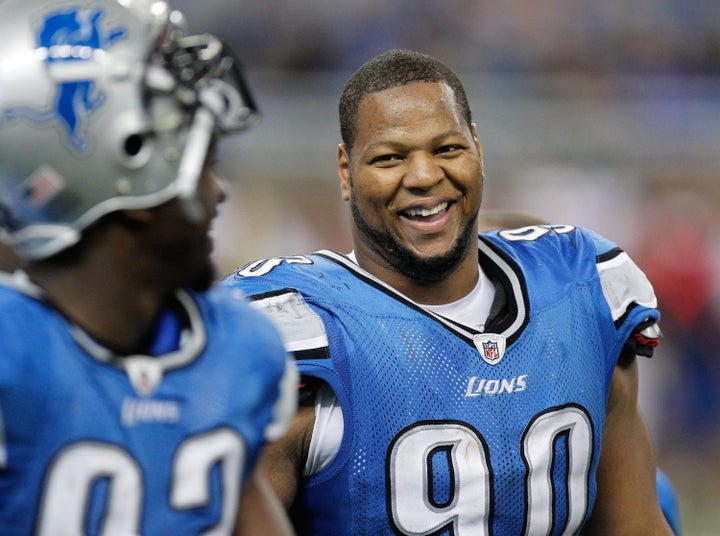 WATCH VIDEO OF RYAN INJURY BELOW

"I had respect for Suh before the game. But when Matt was on the ground, the things he was saying and the trash he was talking was definitely uncalled for," Falcons center Todd McClure said. "There are certain things you don't do. He said, 'Get the cart' and several other things that I can't repeat"
"I lost a whole lot of respect for 90 [Suh] today, and also 92 [Cliff Avril]," White said. "It was just inappropriate behavior. I mean, 'Get the cart'? Are you serious? Come on. When you compete, you never want to see a guy get hurt."
Suh has not commented on the Falcons players' statements, but the 2010 Defensive Rookie of the Year has previously had to respond to accusations of being a dirty player.

"I've been called a dirty player; now it's nasty," Suh said following Detroit's loss to San Francisco last week. "Who cares? It means nothing to me. You're either playing in the dirt or you're not playing in the dirt. It's pretty much the same thing. I don't really care."
Calling all HuffPost superfans!
Sign up for membership to become a founding member and help shape HuffPost's next chapter