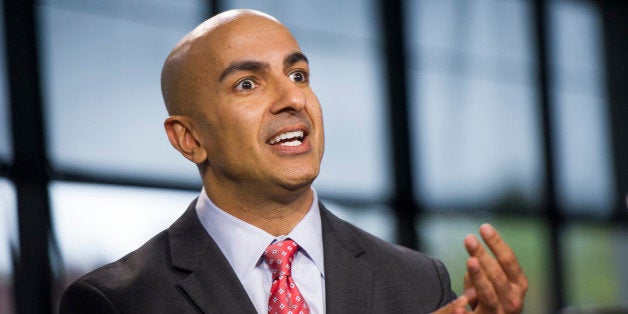 SACRAMENTO, Calif., Oct 7 (Reuters) - Trailing in the polls and getting little media coverage, California's Republican candidate for governor handed out $40,000 in scholarships on Tuesday, just two weeks after offering gift cards to attendees at a campaign event.
Neel Kashkari, a former U.S. Treasury official who is challenging popular Democratic Governor Jerry Brown in the lopsidedly Democratic state, is offering the incentives as his campaign trails Brown's by double digits in the weeks before November's election.
"Candidates spend money to reach the voters and get support and that's what he's doing," said Jessica Levinson, a professor at Loyola Law School in Los Angeles. "It's just more in your face than what we typically see."
On Tuesday, Kashkari awarded scholarships in the amounts of $25,000, $10,000 and $5,0000 to students who competed to make campaign videos for him.
Last month, he gave gas station gift cards at a campaign rally against Brown's proposal to build high-speed rail in California. The first 100 people to come and smash a toy train in symbolic opposition to the project received cards worth $25.
"There's a science and economics behind contests and prizes," Kashkari said. "It incentivizes people. ... We were just trying to bring that to a campaign."
Experts said the incentives did not likely violate California election law, which forbids paying people to vote but does not address rewarding them for campaigning.
"It's a way to get publicity, but it doesn't violate any law that I know of," said Bob Stern, president of the Center for Government Studies in Los Angeles. "He can't buy TV ads and he can't buy radio ads because he doesn't have the resources - so he has to get free publicity."
But Brown's campaign said the efforts don't pass the smell test.
"If it's not illegal, it certainly has a foul odor to it," said spokesman Dan Newman. "It's a sort of a wink and a nod approach to the law where you don't cross the line but you get a lot of chalk on your feet."
Kashkari, who oversaw the federal government's Troubled Asset Relief Program (TARP) bank bailout after the 2008 financial crisis, trailed Brown by 16 percentage points in a recent Field Poll.
Kashkari had $680,000 on hand in September despite contributing $2 million of his own money to the campaign, compared to Brown's $24 million, finance reports showed. (Editing by Eric Walsh)

Before You Go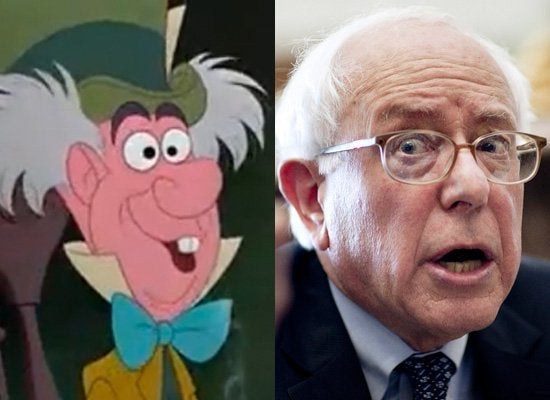 Politicians Who Look Like Disney Characters
Popular in the Community