Although the aid situation in Nepal has improved since two devastating earthquakes hit earlier this year, thousands of children remain at risk for a host of debilitating issues that could exacerbate an already fraught situation.
Three months after the nation's deadliest earthquake on record struck, children in Nepal are desperate for a reprieve. According to UNICEF, more than 10,000 children have been identified as acutely malnourished, a figure that's particularly concerning considering that the country had one of the world's highest rates of child malnutrition even before the disaster.
A 2011 government study found that more than 40 percent of children under 5 in Nepal were stunted, an indicator of the country's staggering malnutrition rate, Reuters reported.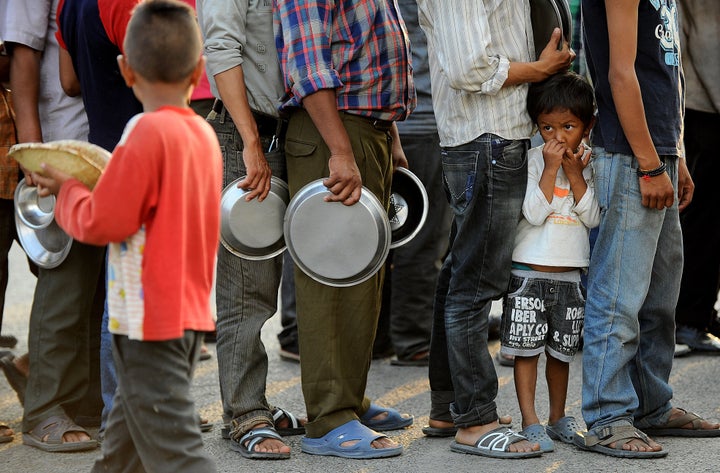 Getting nutritious food to families in need, and educating about how to make do with their current resources, has been a key focus of aid groups.
Authorities have partnered with UNICEF to dispense more than 10,000 female community volunteers to teach expectant and new mothers about the benefits of breastfeeding, Reuters reported.
They're distributing vitamin A, folic acid and other critical supplements to pregnant and breastfeeding women and advising families to eat readily available nutritious fare, such as green vegetables and meat.
It's also providing $15 million worth of direct cash transfers to about 330,000 households.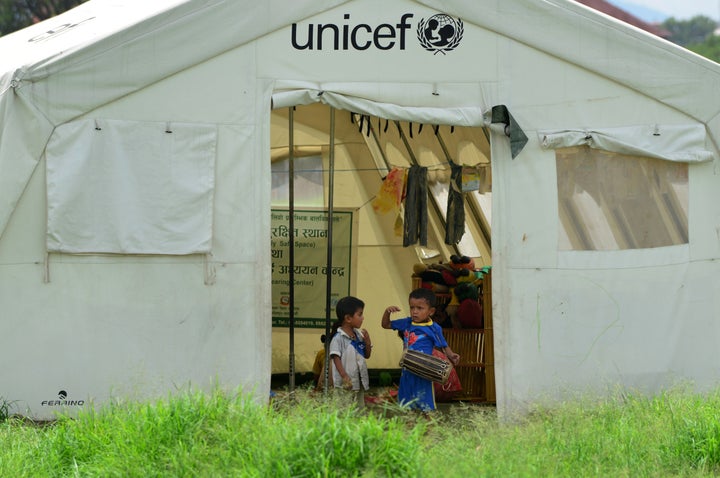 In addition to the grim malnutrition rates, about 1 million children are still living in areas that are at high risk for landslides and floods. Once the rainy season takes hold, their ability to access sanitation, education, health services and other critical resources will be compromised, according to UNICEF.
Advocates remain most concerned about the desperate coping mechanisms families resort to under such conditions.
Faced with few options, families will cut down on food consumption and spending on health and education, Tomoo Hozumi, UNICEF's representative in Nepal, said in a statement.
Shanti Maharjan, who gave birth to a baby girl in June, is one such mom who is struggling with these impossible choices.
Maharjan hasn't been able to produce breast milk and is gravely concerned about her daughter's health.
"The earthquake destroyed everything, including our food reserves," Maharjan told Reuters. "There is not enough food. Getting meat, oil and fruits to eat is difficult in this situation. I am worried about my daughter's nourishment."
UNICEF has continued to ramp up its efforts to address the needs of the most vulnerable groups.
It's supplying clean water to more than 650,000 people and restoring birthing centers in more than 150 health facilities, among its other aid initiatives.
"Together with the government and partners, we have been able to achieve a lot in the past 90 days," Hozumi said in a statement. "At the same time, given the enormity of the damages and losses, and the possible impact of the monsoons, there is a lot more to be done to bring a sense of normalcy to the lives of the earthquake survivors especially the most vulnerable amongst them."
Calling all HuffPost superfans!
Sign up for membership to become a founding member and help shape HuffPost's next chapter