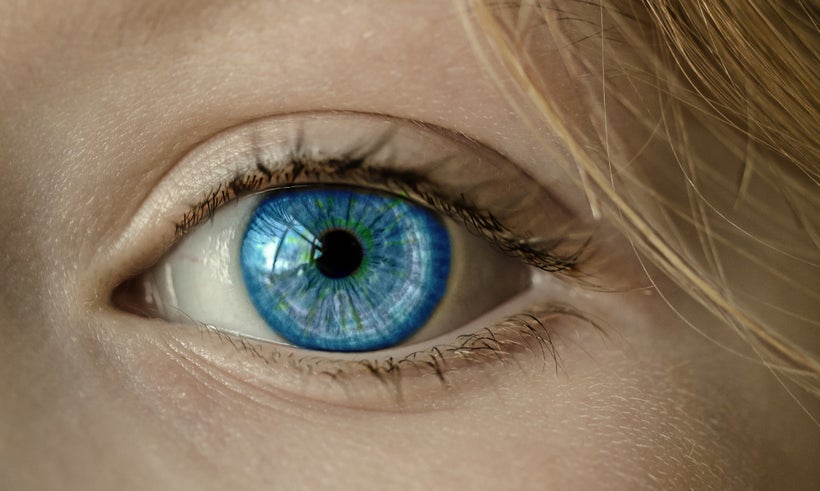 Novel Neuro-Optic Tracking Device Offers First Non-Invasive Test to Rapidly Quantify Elevated Intra-Cranial Pressure, a Primary Hallmark of Concussion
New data for Oculogica's EyeBOXCNS TM published in the Journal of Neurosurgery
New York, NY – June 2, 2017— The novel neuro-optic tracking device EyeBOXCNS TM has been shown to rapidly and accurately detect brain abnormalities resulting from concussions and other head injuries by non-invasively measuring the effects of elevated intracranial pressure (ICP), according to new data published today in the peer-reviewed Journal of Neurosurgery.
Each year more than seven million Americans are estimated to suffer traumatic brain injuries (TBIs), the most common type being concussion. Traumatic brain injury can result in brain swelling, which leads to increased pressure in the skull, or elevated ICP. Until now, the best way to accurately diagnose elevated intracranial pressure was drilling a hole in the skull and placing a pressure-detecting probe directly into the brain to measure ICP.
The study evaluated how results from EyeBOXCNS TM, a simple, non-invasive testing device, correlate to direct ICP measurements, the invasive and costly standard of care. The EyeBOXCNS TM test demonstrated a strong positive correlation, which provides additional evidence in support of using the device as a new way to accurately diagnose and manage traumatic brain injury.
"A significant percentage of people with traumatic brain injuries are not properly treated because there has not been a way to definitively diagnose the extent of injury," said Uzma Samadani, M.D., Ph.D., associate professor of neurosurgery at the University of Minnesota and co-founder of Oculogica, Inc., which developed EyeBOXCNS TM.
"Because the nerves in the eye are exquisitely sensitive to changes in intracranial pressure, they serve as excellent early indicators of a problem," Dr. Samadani said. "Developing a way to detect abnormal eye movement following brain injury, but before symptoms appear, represents an important clinical advance."
EyeBOXCNS TM uses proprietary hardware and software to monitor eye movements while the patient watches a film clip for just under four minutes. Their eye movements correlate to specific neurologic functions to quantify the physiologic impact of ICP.
Continued elevation of ICP is believed to be the cause of the sudden deaths that occur when sports players return to play in a concussed state and suffer a second blow to the head – a condition termed second impact syndrome.
"I see hundreds of kids with varying degrees of concussions in my practice, and rapid, accurate diagnosis is essential to determining whether a concussed child can return to sports," said Christina L. Master, M.D., pediatric primary care sports medicine specialist at the Children's Hospital of Philadelphia. "Just because a kid gets back up on the field doesn't mean the injury isn't serious." Dr. Master did not participate in the published study, which was conducted in adults, but is currently conducting studies using EyeBOXCNS TM in younger patients.
Oculogica plans to file for U.S. Food and Drug Administration (FDA) clearance of the device, under the rigorous de novo device review process, which requires statistically significant clinical validation of the product. If cleared, EyeBOXCNS TM would be the first neuro-optic tracking device cleared by the FDA to diagnose concussions and other TBIs.
The study included 23 neurosurgical patients who required ICP monitoring with a drainage catheter as part of treatment for brain bleeding, tumors or stroke. The patients watched music videos and film clips while a camera measured their eye movements for 220 seconds. Results were compared with their traditional measurements of ICP.
Data showed a statistically significant correlation between increased ICP and decreased function of the nerves moving the eye, as measured by EyeBOXCNS TM. Decreased lateral eye movements showed the strongest correlation with elevated ICP, consistent with known patterns of eye movement in patients with elevated ICP.
The study was funded by the National Space Biomedical Research Institute (NSBRI), which partners with NASA under the SMARTCAP program to support the commercialization of technologies that have utility both in space and on Earth.
"Astronauts exposed to microgravity experience vision problems similar to people on Earth with elevated ICP," said Dr. Dorit Donoviel, Deputy Chief Scientist and Industry Forum Lead at NSBRI and Assistant Professor in the Department of Pharmacology and Center for Space Medicine at Baylor College of Medicine. "Being able to identify elevated ICP non-invasively is critical for space travel."
The full study, entitled "Elevated Intracranial Pressure Causes Reversible Eye Tracking Changes Detected While Viewing A Film Clip," was released by the Journal of Neurosurgery at http://thejns.org/doi/full/10.3171/2016.12.JNS161265 and will appear in its print version shortly.
Oculogica, Inc., was founded by a neurosurgeon, Uzma Samadani, M.D., Ph.D., in 2013 based out of her research at the New York Harbor HealthCare System. Dr. Uzma Samadani is now the Rockswold Kaplan Endowed Chair for TBI at Hennepin County Medical Center and an Associate Professor of Neurosurgery at the University of Minnesota. Rosina Samadani, Ph.D., a former consultant with McKinsey & Company, has served as CEO of the company since 2015. The company uses machine learning on large data sets of eye-tracking measurements to develop algorithms for the diagnosis of concussion, elevated ICP, and other brain dysfunction. The company is seeking FDA clearance for its machine learning based algorithms and has several patents issued or pending, including a recently issued patent for assessment of the physiologic impact of elevated ICP. Oculogica is located in New York, NY and New Richmond, WI.  To learn more about Oculogica visit www.oculogica.com.
About National Space Biomedical Research Institute
NSBRI, a 501(c) (3) organization partnered with NASA, is studying the health risks related to long-duration spaceflight and developing the technologies and countermeasures needed for human space exploration missions. The Institute's science, technology and career development projects take place at approximately 60 institutions, distributed across the United States. For more information, please visit www.nsbri.org. The Industry Forum engages the private sector to develop medical products for both space and Earth through commercialization activities and seed funding. Find out more at www.NSBRIforum.org and follow the NSBRI Industry Forum on Twitter and Facebook.
Amy Zellmer is an award-winning author, speaker, and advocate of traumatic brain injury (TBI). She is a frequent contributor to the Huffington Post, and has created a privateFacebook group for survivors and also produces a  podcast series. She sits on the Brain Injury Advisory Council (BIAC) through the Brain Injury Association of America's and is involved with the Minnesota Brain Injury Alliance. She travels the country with her Yorkie, Pixxie, to help raise awareness about this silent and invisible injury that affects over 2.5 million Americans each year.
REAL LIFE. REAL NEWS. REAL VOICES.
Help us tell more of the stories that matter from voices that too often remain unheard.
This post was published on the now-closed HuffPost Contributor platform. Contributors control their own work and posted freely to our site. If you need to flag this entry as abusive,
send us an email
.