The weekly highlight: "I Think You Should Leave with Tim Robinson," Season 1. Netflix debuted this new show on April 23. Streamline was off for a week, so I'm circling back to recommend this Netflix highlight.
Premise: A sketch show with short, roughly 15-minute episodes. The sensibility leans on the absurd, but follows comedic structure. Most of the sketches center around observational humor, pointing out something that's ridiculous in real life and then pushing the weirdness further and further.
Sum-up: I recently ranked this as one of the best Netflix Originals to debut in 2019 so far. As I mentioned earlier, I had stitches while watching "I Think You Should Leave," and almost tore them from uncontrollable laughter. The show has a unique cleverness that "Saturday Night Live" (where Tim Robinson used to work) only reaches in its best moments. Definitely a must-watch for fans of the sketch form.
Heads-up: The show sometimes relies on easy gross-out humor. These jokes tend to service a more clever, overarching premise, but can still make you doubt the merit of the writing.
Will everyone be talking about this? The show earned a ton of critical buzz over the last couple weeks. The absurd comedic sensibility won't be for everyone, but will be loved by comedy nerds.
You can watch the trailer for "I Think You Should Leave with Tim Robinson" below.
Read on for more recommendations and news from the week. And in the navigation bar above, you can choose specific recommendations for series streaming on Netflix and Amazon Prime.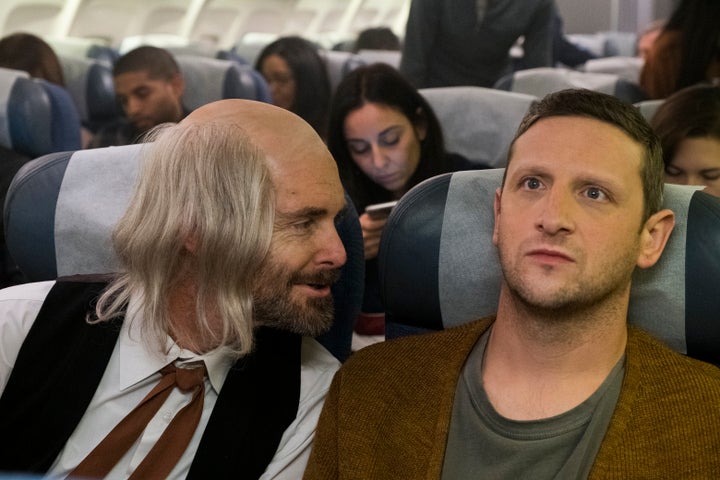 A Couple Of Streaming News Stories From This Week
1. HBO released a teaser trailer for the second season of "Succession." The video only has about 25,000 views on YouTube, which is not good. Last year, I ranked "Succession" as the second-best show out of all shows of 2018. Get more excited and go watch that teaser trailer!
2. A few great shows earned renewals. Showtime will bring "The Chi" back for a third season, and Hulu renewed "Pen15″ and "Ramy" for second seasons.