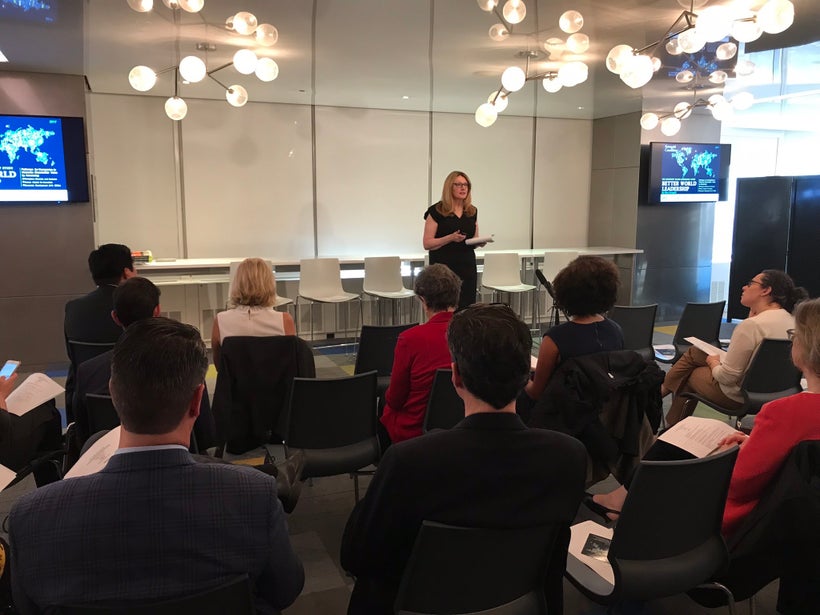 Better World Leaders: The Nonprofit Board Leadership Study, released today, provides an inflection point for businesses that encourage and support their employees in serving on nonprofit boards. Today, we show that nonprofit board service is an effective pathway for companies to maximize shareholder value by advancing workplace diversity and inclusion; human capital for innovation; and economic development and the U.N. Sustainable Development Goals (SDGs).
Many of us know the power of volunteering in all of its forms: from tutoring and mentoring children, to planting community gardens, refreshing shelters for victims of domestic violence, and more. We also know the power of providing pro bono assistance to nonprofits: in strategic planning, branding, legal services, and more. Many of us have also seen the power of nonprofit board service in transforming the lives of volunteer board members in addition to advancing meaningful missions to improve our communities.
This new study provides an inflection point because it demonstrates the value of nonprofit board service. Based on responses to lengthy and confidential surveys completed by 957 employees at several multinational corporations, in addition to personal and confidential interviews, we know that:
Advancing workplace diversity and inclusion: Business people who serve on boards gain an appreciation and understanding of people from backgrounds that are different from their own. This benefits companies since studies indicate that diversity and inclusion increase profitability. Additionally, companies have a significant reservoir of people from diverse backgrounds who wold like to serve on boards, thus providing opportunities for leadership development.
Developing human capital for innovation: Business people who serve on boards confront challenges that stimulate their leadership, creativity, and innovation. Additionally, they improve skills that enhance their performance at work, including strategic planning, decision-making, listening, collaborating, and partnerships. This experience and expertise will help their companies grow value. Furthermore, nonprofit board service is an effective way for companies to attract and retain Millennials and people from diverse perspectives and backgrounds.
Fostering economic development and achieving the U.N. SDGs: Business people who serve on boards strengthen communities where their company's employees and customers live and work. Board engagement also helps to advance the U.N. SDGs, including quality education, reduced inequalities, and sustainable cities and communities.
The insights in this new study about employee board service can inform companies seeking new and effective approaches to grow their value. Given the positive reception to board service by employees, it seems that increasing and enhancing board opportunities through company training and matching programs would be a win-win-win for companies, their employees, and communities.
REAL LIFE. REAL NEWS. REAL VOICES.
Help us tell more of the stories that matter from voices that too often remain unheard.
This post was published on the now-closed HuffPost Contributor platform. Contributors control their own work and posted freely to our site. If you need to flag this entry as abusive,
send us an email
.