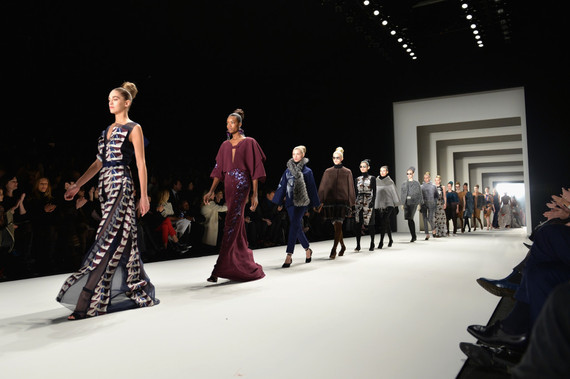 It's official: New York Fashion Week is getting the boot from Lincoln Center.
Following much debate, the Supreme Court of the State of New York has ruled that IMG Fashion will not renew its sublicense agreement with Lincoln Center, which expires in February following the Fall/Winter 2015 shows. According to court documents unearthed today by local blog A Walk in the Park, the lease was in violation of a city charter prohibiting using the space for non-park purposes including the temporary use of space for show tents and production equipment.
But what does this mean for the future of New York Fashion Week? Basically, it will force fashion week organizers to scramble to find a new location for its September shows, as its permanent home in Hudson Yards' Culture Shed is still several years away from completion. While a number of high-profile designers chose to move their runway shows and presentations away from Lincoln Center last season (Diane von Furstenberg and Michael Kors when to Spring Studios, Prabal Gurung to Skylight at Moynihan Station, Alexander Wang to Pier 94, to name just a few) 69 shows still chose to call the site home. So basically, it's anyone's guess as to where NYFW could be headed from here.
For the sake of our expense accounts, our vote goes for one central location (with plenty of sidewalk access -- for the model street style, of course).