A high school teacher in New Jersey has been arrested and charged with sexually assaulting three students.
Nicole Dufault, 35, of Caldwell, was arrested Wednesday evening and charged with multiple counts of aggravated sexual assault and endangering the welfare of a child, authorities said.
"Right now, there are 30 counts involving three 15-year-old boys," Katherine Carter, a spokeswoman for the Essex County Prosecutor's Office, told The Huffington Post.
According to the prosecutor's office, Dufault, a language arts teacher who has worked at Columbia High School in Maplewood for nine years, engaged in oral sex and vaginal intercourse with the students.
The incidents allegedly occurred on multiple occasions, in Dufault's car and at the school.
"Information came to the attention of school officials that she was engaged in sexual acts with boys," Carter said.
The incidents allegedly began in 2013 and continued into the 2014 school year.
Columbia High School sent a letter to parents on Thursday. According to The Jersey Tomato Press, the letter read, in part:
"The CHS administrative team, guidance counselors, student assistance counselors, school social workers, and teachers are actively supporting students and staff impacted by events. If your child is showing signs of stress in reaction to the events or the investigation, please reach out to his or her guidance counselor or a member of the administrative team."
Dufault, who, according to nbcnewyork.com, is the mother of two small children, is being held at the Essex County Correctional Facility in lieu of $500,000 bail.
The investigation into the case is ongoing and authorities are asking anyone with additional information to contact the Essex County Prosecutor's Office Special Victims Unit at (973) 753-1130.
Before You Go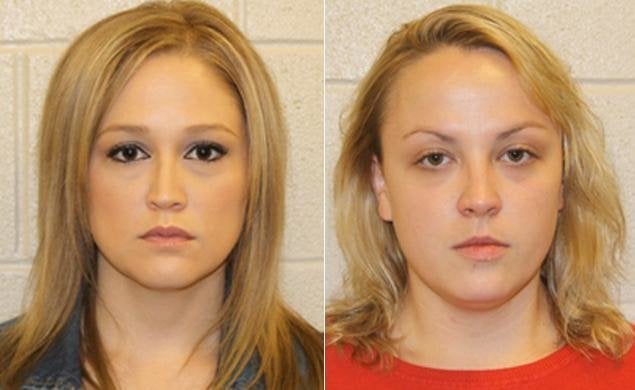 Teacher-Student Sex Abuse Cases