Daredevil Nik Wallenda completed two record-breaking tightrope walks on live television on Sunday night.
Wallenda, a seventh-generation performer, first walked across the Chicago River on a rope strung between the Marina City west tower and the Leo Burnett Building in Chicago. Starting at a height of 588 feet, Wallenda strode upward at a 19-degree angle, rising 83 feet and setting the record for the steepest tightrope walk.
Wallenda said after the walk that he had been planning to take a selfie halfway across, and even showed off his phone which was on a retractable cord in case he dropped it. But he thought better of it once out on the rope and settled for a post-walk selfie with NBC's Natalie Morales, one of the hosts of the Discovery special.
Wallenda's second walk was from the Marina City west tower to the east one at a height of 543 feet, but with a catch: he was blindfolded. That set the record for highest blindfoldeded walk.
Wallenda was wearing a microphone and spoke calmly during the walks. A born-again Christian, Wallenda repeatedly thanked God as he completed the stunts. He also briefly paused to listen to the cheers from the crowds.
"Listen to that roar," he said, while balanced on the 3/4-inch tightrope. "I love Chicago and Chicago definitely loves me."
Wallenda, who wore a red Discovery jacket with a Chicago flag patch sewn into the front left breast, wasn't wearing a harness and had no safety net beneath him. He said that in case of trouble, he would cling to the rope and wait for rescue.
The Chicago Tribune reports that Wallenda practices falling and grabbing the rope on his tightrope at home, and can hold on for about 20 minutes -- more than enough time for rescue, as his crew would have been able to reach him within 90 seconds.
Discovery had a 10-second delay built into the broadcast in case of tragedy.
Part of the "Flying Wallendas," the daredevil comes from a long line of tightrope walkers. However, tragedy struck the clan in 1978 when Karl Wallenda, Nik's great-grandfather, fell to his death during a tightrope walk in Puerto Rico. He was 73.
Wallenda and his mother, Delilah Wallenda, went to Puerto Rico in 2011 and completed the walk.
Support HuffPost
The Stakes Have Never Been Higher
Related
Before You Go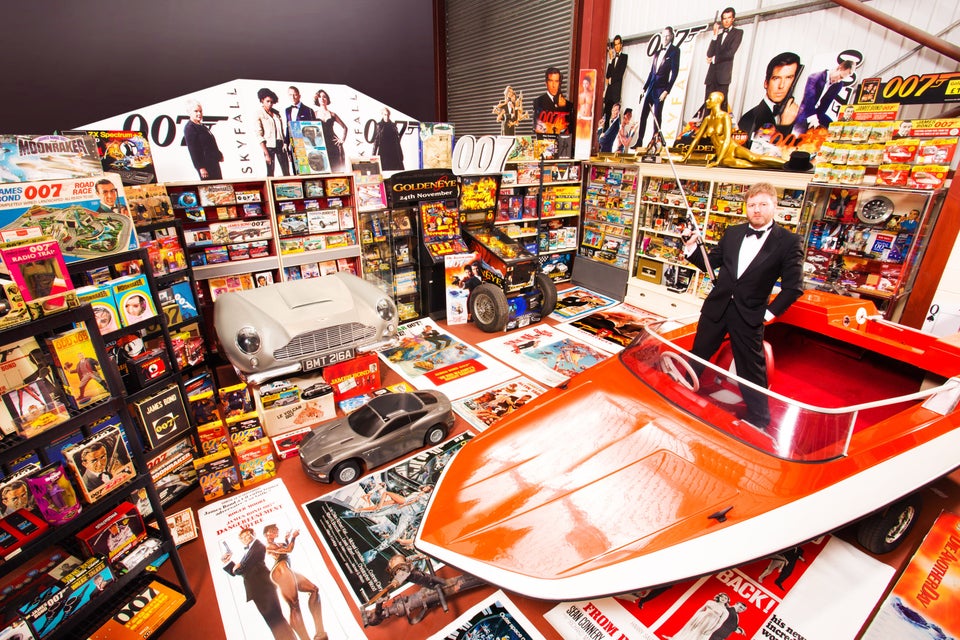 Guinness World Record Breakers 2015
Popular in the Community