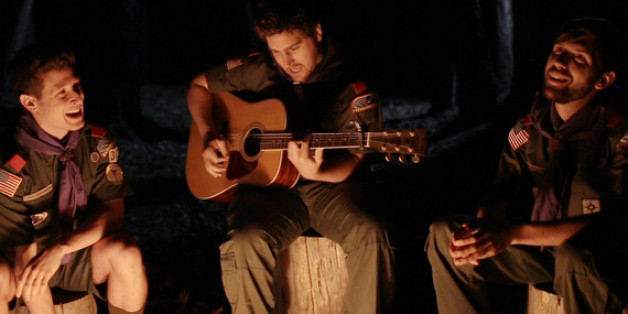 I'm a filmmaker, an Eagle Scout, and I'm creating a web series, Camp Abercorn, inspired by my time working as a closeted staff member at Scout Camp. And it's pro-Boy Scouting.
To catch you up to speed on BSA policy, currently you can be a youth gay; but once you turn 18, you're out.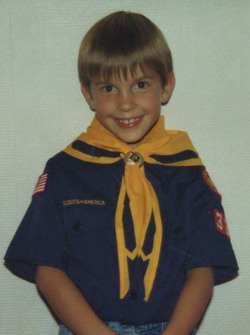 "So why" you ask, "would a gay adult male with any common sense want to be a Boy Scout anymore?"
I was a Boy Scout for 16 years (that's me as a Cub Scout on the right), but it was the three summers I worked on camp staff that had the most profound impact on my life.
When you put thirty some odd boys in the woods without any ladies (except a token female or two) the dynamics of what's appropriate changes. There's a sense of "what happens at camp stays at camp."
I've decided to set the show around the staff because they are the ones who make camp such an important "away from home" experience for youth and, interestingly, in many ways they're the least supervised part of the BSA. They're mostly 15-18-year-old boys living in their own cabins without parents or constant supervision. These are über Boy Scouts. The youth leadership.
They're trained leaders, yes; but they're also still discovering themselves as they reach this 18-year-old threshold that our country has decided makes you a "man."
At camp you are free from the constraints of your normal life; you feel safe to express yourself without fear of rejection. You discover a truer side of yourself than you've been able to explore back at home. You "come out" as whoever you are, authentically.
For me, although I didn't come out publicly while working on staff, the support of my camp family enabled me to.
A big concern that comes up whenever I mention the show is that we have to be careful not to sexualize the Scouts. Well guess what?
Being gay and out isn't about sex, it's about being honest with who you are. It's about being "trustworthy" and "brave," two of the points of the Scout Oath that the BSA holds so dear. It's about openness, about companionship, comfort, community, citizenship, and family.
At its core, scouting is about growing up, discovering your true and best self whatever that might be. Inclusion is a core value of traditional Scouting. A boy can but does not have to be a great athlete or a brilliant student to be nurtured by the unique community that is built at camp. Inclusion also means that sexual orientation does not matter either. Gay men like myself have embraced authentic personal discovery and supported inclusive communities and can support those values in the camp experience.
The staff at Camp Abercorn face many different challenges and have a lot of fun in the process. True to the camp experience, the story chronicles their growth and missteps -- their coming of age.
The BSA says I'm not fit to lead. Hopefully Camp Abercorn will prove them wrong.
--
Camp Abercorn is currently Crowdfunding on Indiegogo. The campaign ends this Friday (8/8/2014) at Midnight PST.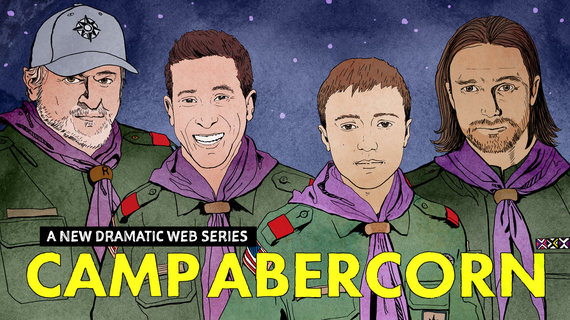 REAL LIFE. REAL NEWS. REAL VOICES.
Help us tell more of the stories that matter from voices that too often remain unheard.