Love him or hate him, Nassie "Notorious Nastie" Shahoulian has been invaluable to Miami's counterculture for over twenty years now. Next to maybe the Grand Central crew, who work with Nassie, arguably no one has done more for local live music than this guy. Whether promoting live music acts across a variety of genres at numerous venues, or going on tour with Miami's bass warrior Otto Van Schirach, or popping up in numerous Borscht Film Festival short movies, or hosting countless Miami New Times live events, the word "character" can only begin to describe Nassie's nature.
This guy is WAY MORE than a music promoter. He's a performer. Take Rodney Dangerfield, Pee-Wee Herman and Danny Devito, throw them in a blender and out will pop Nassie with that deep trademark Harvey Fierstein voice.
The first time I saw Nassie perform was maybe 20 plus years ago. He was hosting mud wrestling either at Churchill's or Senor Frog's on the beach. I couldn't believe what I was watching. These girls were rolling around in jello or some product that Nassie concocted last minute --they were getting naked -- then like getting it on with one another -- then someone threw a dildo in the ring --then Nassie jumped in the ring, picked up the sex toy, and shook his fingers, like ah, ah, ah, -- no dildo's allowed.
I was like holy shit this is raw.
And that's a good word to describe Nassie: raw.
He's definitely a hustler which is what you need to be in Miami. He definitely tells it like it is, without a politically correct filter, whether you like what he says or not. Dude's raw. But here's the thing that only people who truly know Nassie understand: the whole "Notorious Nastie" shady music promoter thing is just an act; it's like a character that he plays. If you know Nassie, these are the words that best describe him: loyal, family-oriented, loving, dramatic, kind, emotional, funny AND honest.
Here's a guy who thrives on visceral and hatred -- it caters to the character he plays -- that of someone who wants attention, who wants to be seen as an "asshole" so he could play the part. The dude made a parody video called "I'm An Asshole." Nassie knows that in the morning in the city of Miami a purple haze of hatred rises from the pores of our city -- a fog filled with haters -- and Nassie plays them.
To bait haters by playing a hater who thrives on hating is some gangster shit.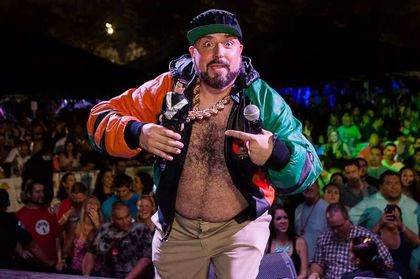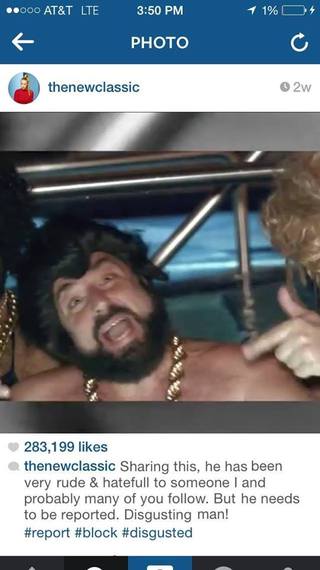 The image was supposedly posted by Iggy Azalea.
It surfaced shortly after Nassie made this parody video.
The Azalea image is no longer online. That means she either took it down OR it was a hoax. And if it was indeed a hoax, it doesn't even matter. Either way, Nassie wins -- he gets attention -- and he earns it without doing anything because everything is an illusion. One of the secrets of Miami -- the Magic City -- is that behind the "magic" lies illusion -- meaning what you see is not how it appears -- this is a city of smoke and mirrors -- Nassie's known that from the get-go --and that's a hustle -- and that's exactly what makes Notorious Nastie a Miami legend.
Calling all HuffPost superfans!
Sign up for membership to become a founding member and help shape HuffPost's next chapter