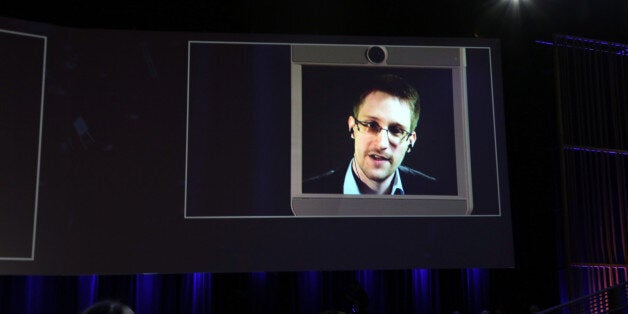 The NSA on Thursday released an email sent by former contractor Edward Snowden that the agency says undermines his claim to be a whistleblower. But a Snowden legal adviser immediately dismissed the email as a red herring and said Snowden "raised many complaints over many channels."
The agency's release of the email comes a day after Snowden appeared for the first time on a U.S. television program -- an appearance that could humanize him to American viewers and improve his chances of receiving some sort of a plea deal on Espionage Act charges. The agency asserts that the short email exchange from April 2013, between Snowden and an employee of the NSA's Office of General Counsel, shows he made no effort to raise concerns internally about wrongdoing or abuse.
In the email below, Snowden asks whether presidential executive orders have precedence over congressional statutes. He receives a brief response from an employee whose name has been redacted, who told Snowden that executive orders cannot override a law -- but are generally treated on an equal footing within the intelligence committee.
"The e-mail did not raise allegations or concerns about wrongdoing or abuse, but posed a legal question that the Office of General Counsel addressed," a NSA spokesperson said in an accompanying statement. "There are numerous avenues that Mr. Snowden could have used to raise other concerns or whistleblower allegations. We have searched for additional indications of outreach from him in those areas and to date have not discovered any engagements related to his claims."
In an email to HuffPost, Snowden's legal adviser at the American Civil Liberties Union, Ben Wizner, dismissed the email exchange as irrelevant.
"This whole issue is a red herring," he wrote. "The problem was not some unknown and isolated instance of misconduct. The problem was that an entire system of mass surveillance had been deployed -- and deemed legal -- without the knowledge or consent of the public."
"On the specific issue: Snowden raised many complaints over many channels. The NSA is releasing a single part of a single exchange -- after previously claiming that no evidence existed."
Six months ago the NSA said it could not find any paper trail at all showing that Snowden went through internal channels to express concerns. The email to the general counsel's office appears to contradict that claim. And Snowden still maintains, as recently as the interview with NBC conducted last week, that he sent more than one email raising concerns.
The April 2013 email may be irrelevant to the larger storyline of Snowden's actions and motivations. Journalist Glenn Greenwald says in his recent book No Place To Hide that Snowden first contacted him, using a pseudonym, on Dec. 1, 2012 -- which means he may have been considering going to the press months before the April interaction with the NSA legal office.
Snowden stated in a December interview with the Washington Post that he raised concerns with co-workers verbally, an assertion that the NSA rejected.
"After extensive investigation, including interviews with his former NSA supervisors and co-workers, we have not found any evidence to support Mr. Snowden's contention that he brought these matters to anyone's attention," NSA spokesperson Vanee' Vines said at the time.
Meanwhile, some of Snowden's supporters have said the question of whether he went through internal channels is irrelevant because his superiors likely would have done nothing -- or may have sought to punish him. Even members of Congress like Sen. Ron Wyden (D-Ore.) were unable to inform the public about NSA programs they thought were illegal. And previous NSA whistleblowers like Thomas Drake, William Binney and Kirk Wiebe faced harsh reprisals after they attempted to raise concerns through official channels.
"No one in Congress or -- we couldn't get anybody in the courts, and certainly the Department of Justice and inspector general's office didn't pay any attention to it. And all of the efforts we made just produced no change whatsoever. All it did was continue to get worse and expand," Binney said in a June 2013 interview.
After he attempted to get the Defense Department to investigate a failed NSA program, Binney was himself investigated by the FBI for years and lost his security clearance.
"In fact, I think [Snowden] saw and read about what our experience was, and that was part of his decision-making," Binney said.
UPDATE: 8:20 p.m. -- Snowden told The Washington Post the email exchange released Thursday is incomplete. "If the White House is interested in the whole truth, rather than the NSA's clearly tailored and incomplete leak today for a political advantage, it will require the NSA to ask my former colleagues, management, and the senior leadership team about whether I, at any time, raised concerns about the NSA's improper and at times unconstitutional surveillance activities," Snowden told the paper. "It will not take long to receive an answer."
Before You Go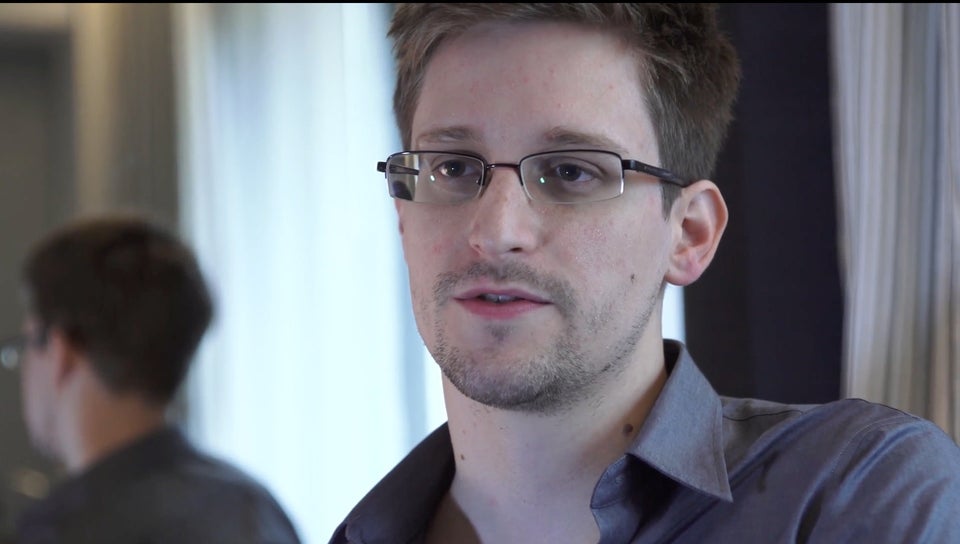 Edward Snowden
Popular in the Community