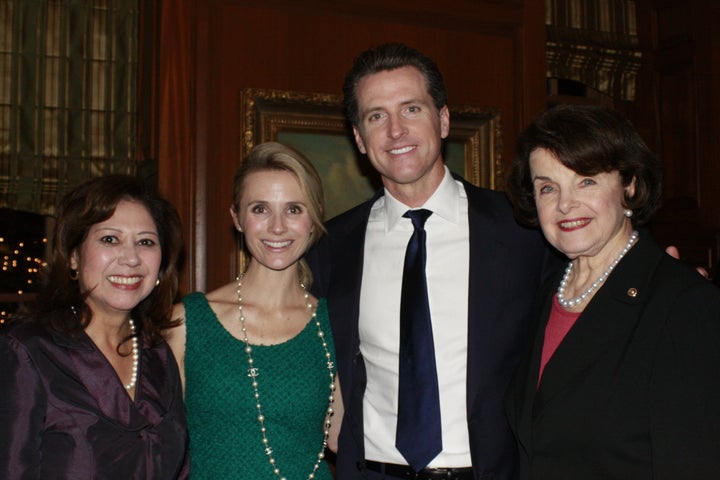 WASHINGTON -- President Obama's chief party planner, White House Social Secretary Jeremy Bernard, rarely makes public appearances, but he made an exception Tuesday night for an intimate, A-list dinner at the Jefferson Hotel, hosted by Connie Milstein and Tammy Haddad.
Seated around the table were some of Washington's most desirable dinner guests, starting with the Obama administration's top diplomatic hostess, US Chief of Protocol Ambassador Capricia Marshall, as well as Sen. Dianne Feinstein (D-Calif.), Obama's Labor Secretary Hilda Solis, California Lt. Gov Gavin Newsom and his wife, Jennifer Siebel Newsom, and Newark Mayor and Democratic rising star Cory Booker.
The dinner was a celebration of Jennifer Siebel Newsom's critically acclaimed documentary "Miss Representation," a film that challenges the American media's portrayal of women.
Bernard is the third person to hold the prestigious Social Secretary's title in the Obama White House. Earlier this year, he becamse and the first man ever named to the post when he replaced Julianna Smoot, who departed to join the 2012 reelection campaign.
SLIDESHOW: Check out these photos from the party.
Popular in the Community