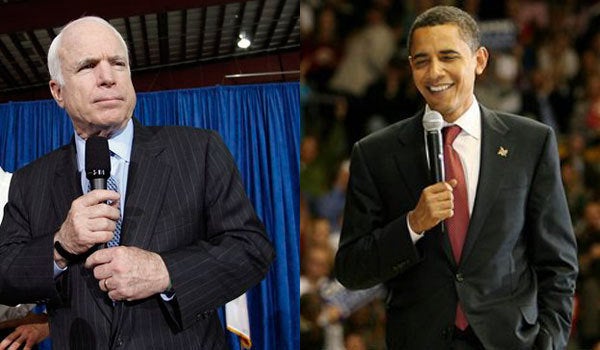 Yesterday, little-known Democrat Bill Foster scored a major upset and won the congressional seat held for 20 years by former House Speaker Dennis Hastert, a Republican. The race was a proxy war between Barack Obama and John McCain. Obama cut an add for Foster -- watch it:
Meanwhile, McCain campaigned for the Republican candidate Jim Oberweis, and fundraised for his campaign. Watch the two of them (about 2 minutes in):
The race between Foster and Oberweis spawned a contentious campaign that saw both men counting on high-profile supporters to sway voters. Oberweis had Hastert and McCain; Foster leaned on Democratic presidential candidate Barack Obama who endorsed him in a TV ad.

"The people of Illinois have sent an unmistakable message that they're tired of business-as-usual in Washington," Obama said Saturday night in a written statement.
Popular in the Community