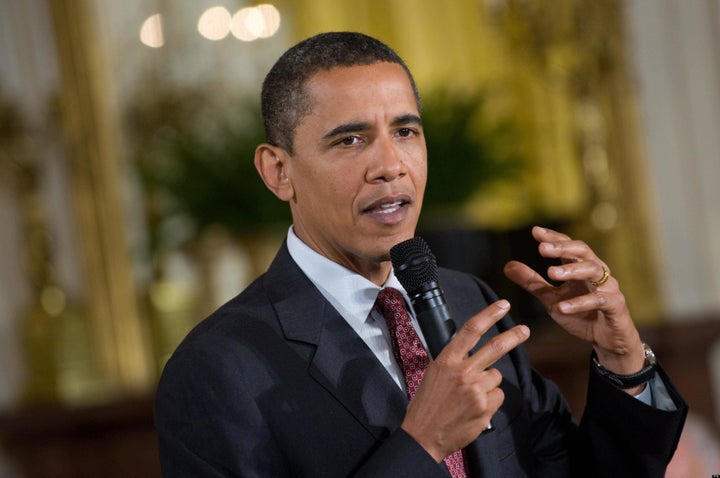 Co-authored by Rebecca Harris
Who would have imagined that transparency, participation and collaboration would be stated goals of any official U.S. government (USG) policy -- and not just in a rhetorical manner, but rather as an invitation for constructive engagement with American citizenry? The World Bank (WB), currently reviewing its policy on information disclosure, could stand to learn a thing or two about openness from the recent efforts of the United States Government.
Obama raised the hopes of many with the release of the Memorandum on Transparency and Open Government on his first day in the Oval Office. In it, he acknowledged the relationship between citizen engagement and effective governance and demanded that the Executive government foster participatory policymaking and improve access to information housed within the Federal government. While many applauded the about-face from the previous Administration's penchant for Cold War-levels of secrecy, some were dubious as to the real world implications of what could turn out to be inspired, though toothless, rhetoric.
Recent measures by the Obama Administration have demonstrated that the January 21st memo was more than a passing thought, including the launch of the Open Government Initiative in May, a three-pronged approach to increasing the transparency of the U.S. Government, as well as last month's announcement of a taskforce to evaluate levels of government secrecy led by Attorney General Eric Holder, Jr. and Secretary of Homeland Security Janet Napolitano. Additionally, Data.gov launched on May 21st as a means of improving public access to government data sets. While these actions may appear minor when examined in a vacuum, collectively they illustrate a conscious move by the Administration to strengthen transparency and freedom of information within the U.S. Government.
The brainstorming phase of the Open Government Initiative solicited public suggestions that were then categorized into five transparency themes (principles, governance, access, data and operations) and posted on the WhiteHouse.gov blog. The opening of the government is a massive undertaking -- practically and symbolically -- as equal consideration must be given to principles of national security, budget, staff capacity, as well as the organizational culture within government departments that does not naturally skew toward an air of public disclosure. Despite these challenges, efforts at improving transparency in the USG are real and underway.
Similarly, the World Bank began a review of its Policy on Disclosure of Information this spring, holding civil society consultations in more than thirty locations worldwide. Suggestions for progressive disclosure are often met with resistance from the Bank staff who claim that time, cost, and scale stand in the way of implementation (or consideration) of various tenets of disclosure. One must then ask if the U.S. Government is planning to adopt innovative notions of transparency, why is it too large or too radical of an undertaking for the World Bank?
A comparison of the competing approaches illustrates the stark variation between the U.S. Government's surprisingly forward-thinking transparency agenda and that of the World Bank. Currently, the WB offers no timeline or procedural guarantee for timely release of requested documents, while the USG is considering a proposal that involves the invocation of penalties on agencies in non-compliance with the Freedom of Information Act or those allowing excessive delays for public information disclosure.
The USG and WB differ when it comes to sharing the raw data and research that is used to craft policies and loan agreements, respectively. As aforementioned, the USG launched Data.gov in May while the WB hoards large quantities of information, charging steep fees for reports produced from publicly-funded research.
Within the Bank, Board of Directors meetings are closed to the public, thereby widening the gap in accountability. Citizens of governments receiving WB loans are unable to monitor positions of their Executive Directors on loan agreements or far-reaching policies. Conversely, the USG is considering a proposal to require that all public agency meetings and Federal Advisory Committee Act meetings are webcast, in addition to publishing a list of everyone who meets with the President.
Document declassification is another area in which the USG is currently surpassing the Bank's efforts. On May 28th, Obama commissioned a taskforce to examine levels of government secrecy, specifically, how to better share information and streamline the declassification process of government documents. The World Bank, however, has suggested that all documents be declassified unless they fall under certain exceptions, a move which could put the Bank ahead of U.S. policy if the exceptions are written narrowly, which is by no means assured.
Over the past five months, President Obama has made great strides in improving transparency within the USG. While implementation and translation of these new principles into policy may prove difficult, he's off to a promising start. Mr. Zoellick and his team of experts over at the Bank could stand to learn a thing or two from the U.S. Government.
REAL LIFE. REAL NEWS. REAL VOICES.
Help us tell more of the stories that matter from voices that too often remain unheard.