A video appears to show a Stockton, California, police officer striking a black teenager in the face with a baton before four officers wrestle the teen to the sidewalk and handcuff him for walking in the street.
The video, uploaded by witness Evan Avendaño, begins with an officer struggling with the unidentified 16-year-old suspect Wednesday morning. The officer repeatedly tells the teen to stop resisting, then appears to strike him several times with both ends of a baton.
Moments later, other Stockton officers flood the scene as the youth holds his face. Witnesses can be heard shouting, "He's just a fucking kid," and, "Let him go." Four officers then tackle the teen and arrest him.
Avendaño wrote on Facebook that the officer approached the suspect for "jaywalking."
"He barely stepped out of the bus he was 2 feet away from the sidewalk when the cop stopped him for jaywalking,"Avendaño wrote. "The kid took off the cop's hand off his arm so the cop took out his baton & that's when I started recording because everything happened too quick. He didn't have to hit the kid with the baton & no need to call about 20 cops. And as you can see his body cam is on the floor. Smh."
A Stockton police spokesman told Vice that the suspect was walking in a bus lane and refused to get on the sidewalk.
"For safety reasons, the officer told the young man to get on the sidewalk," Officer Joseph Silva said. "After the teenager refused to comply and used obscene language, the officer went over and a there was a scuffle."
Silva said the officer's body camera fell off during the initial scuffle.
The baton-wielding officer in the video is under administrative review, an automatic response to any use of force, police said. Stockton police didn't immediately return HuffPost's calls for comment.
The teen reportedly wasn't seriously hurt. Police issued a citation for the traffic offense and released him to his mother.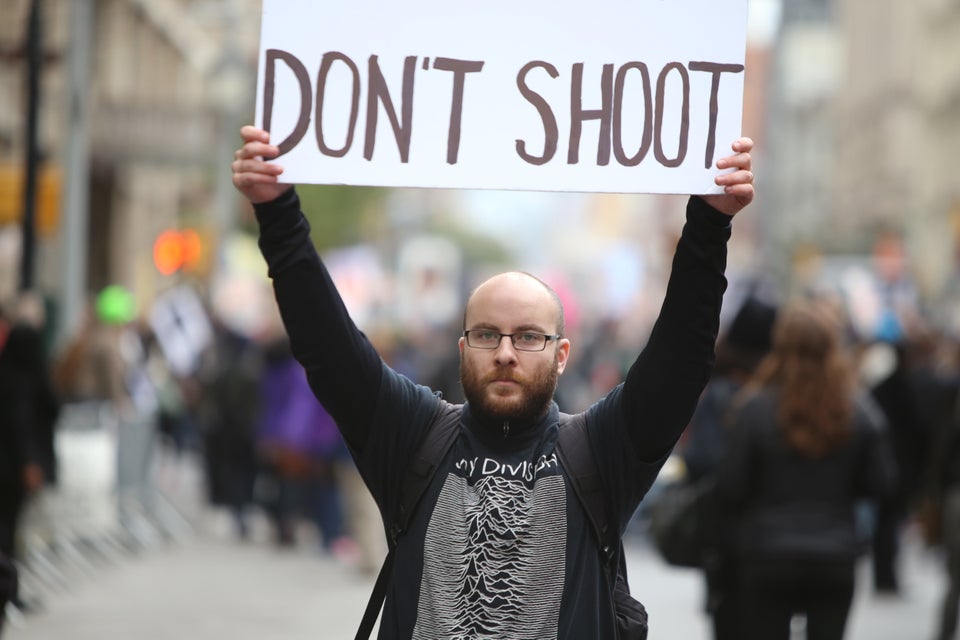 Police Brutality
Popular in the Community