Mary-Kate and Ashley Olsen snagged the cover of Vogue's desirable Best Dressed Issue this month. The mag crowned the style moguls with the enviable title of Best Dressed and crowned this year the "Year of the Sister," including stylish siblings from the Fannings and the Knowleses to the Middletons and the Maras in the mix.
Posing for what is surprisingly their first Vogue cover as a pair, Mary-Kate and Ashley look extra exquisite in black lacy veils, exuding decadence and elegance in the photos by Craig McDean.
While MK and Ash are always hard to tell apart (darn twin thing!), they look especially similar on this cover, since they're hidden by face masks and all. But look closely -- can you tell who's who? (We're going to go with Ashley on the right, MK on the left...)
Click below for the Olsen twins' past magazine covers and see if you can tell the dynamic duo apart from each other as they pose side by side -- and pick up Vogue's special Best Dressed edition on newsstands November 15.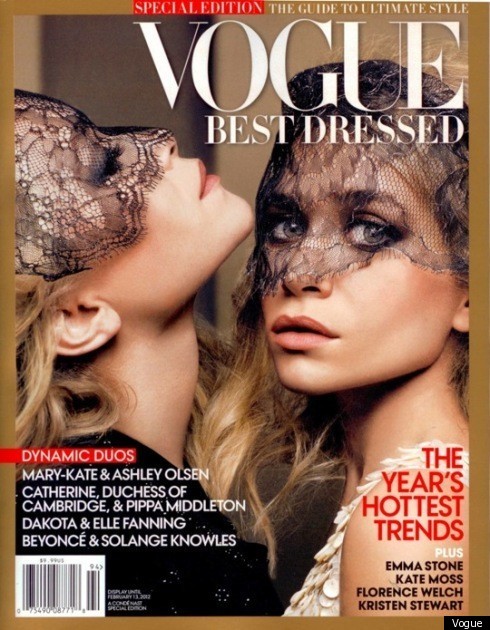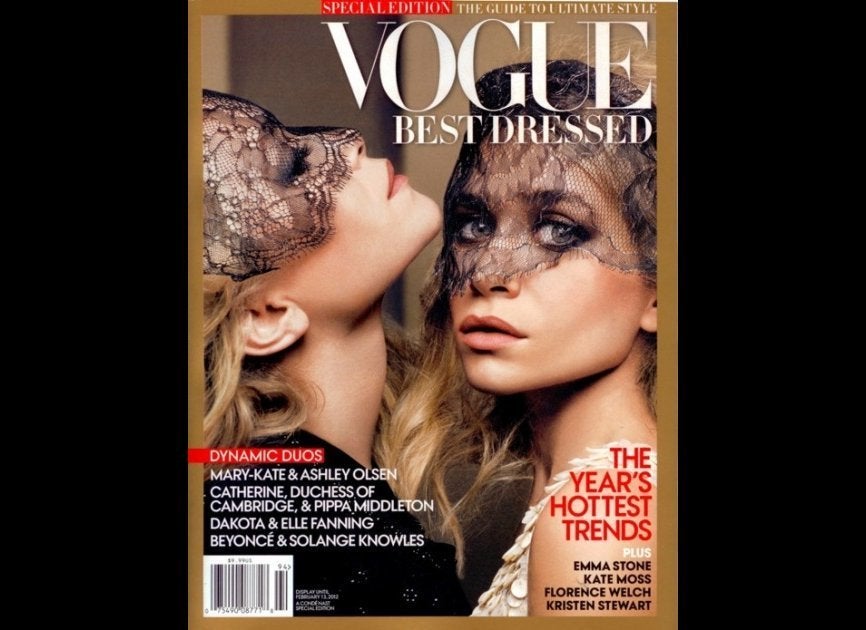 Mary Kate and Ashley Covers
Related