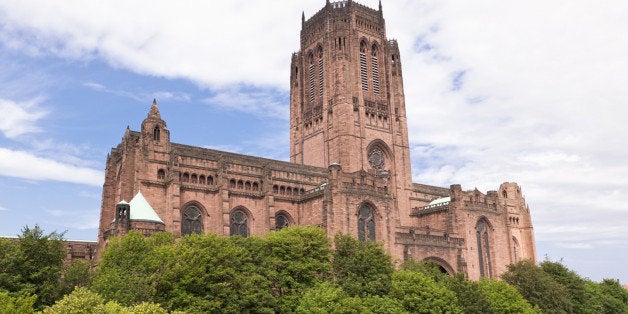 Today's statement from the Anglican Primates sanctioning the Episcopal Church for moving forward on marriage equality was sad but not surprising. The Episcopal Church being blamed for "impaired communion" between constituent members of the 38 autonomous churches making up the worldwide Anglican Communion is news to absolutely no one who has followed the long running saga of the Anglican Inclusion Wars.
I'll leave it to others to respond to the very real question about what authority the Primates have to issue this - or any other - edict. There are strong and compelling arguments that they have precisely none.
Instead, I'll respond to the question I got from the reporter who called me this morning: What is my response to today's statement?
Primarily pride. Pride that we have become a church where using the lives and vocations of our LGBT members as sacrificial lambs on the altar of global Anglican politics is no longer an option. And Pride that our Presiding Bishop made this statement to his fellow Primates:
Our commitment to be an inclusive church is not based on a social theory or capitulation to the ways of the culture, but on our belief that the outstretched arms of Jesus on the cross are a sign of the very love of God reaching out to us all. While I understand that many disagree with us, our decision regarding marriage is based on the belief that the words of the Apostle Paul to the Galatians are true for the church today: All who have been baptized into Christ have put on Christ. There is no longer Jew or Gentile, slave or free, male or female, for all are one in Christ.
Pride and gratitude. Gratitude for all those who tilled the hard ground of homophobia in the years when it seemed hopeless, thankless and a waste of time - because everyone knew nothing was going to change. And yet they kept on keepin' on and things did change. Sometimes two steps forward, one step back - but they changed. And they're still changing.
What does it mean to Episcopalians to be "sanctioned" by a majority of the Primates of the Anglican Communion for refusing to treat our LGBT members as second class Christians? It means we're willing to pay "the cost of discipleship" as we follow the Jesus who welcomed, blessed, included, empowered and loved absolutely everybody. It means we take seriously our call to be part of the Jesus Movement -- proclaiming the Good News of God's inclusive love to the world. It means we choose inclusion over exclusion, compassion over condemnation, and justice over judgment.
And it means we will continue to light a powerful beacon of hope to those LGBT Anglicans who have no voice, no hope and no power -- who live in contexts where their very lives are at risk because of who they are and who they love and who get stones rather than bread from the Anglican Church that claims to be the Body of Christ. No wonder Jesus wept.
To be clear: God is not finished with the Episcopal Church yet. We have miles to go and much work to do to overcome the many systemic issues that continue to challenge us as we strive to live into our call to be the Body of Christ in the world. There's a lot of work ahead - but today I'm proud and grateful that being considered second class Anglicans is a price we are willing to pay to treat God's beloved LGBT people as first class Christians.
Related
Popular in the Community