In the early evening of the 5th June 2014 gunmen in Nairobi shot dead Kenyan businessman Carey Eaton. In doing so they robbed a wife of her husband, children of their father and Kenya and Africa of a humble and committed visionary.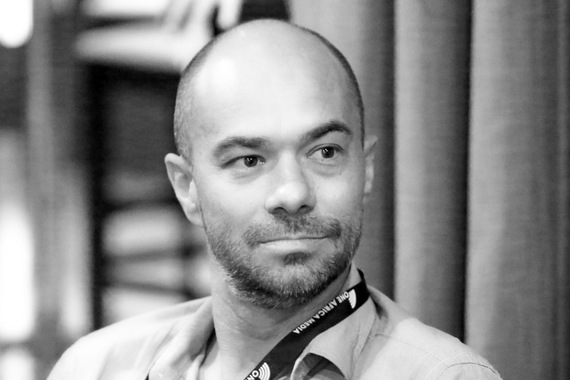 Carey was born in Australia, but held Kenyan citizenship. He had been the CIO of SEEK,an Australian job-finding website. He returned to Kenya in 2010 and cofounded the online classifieds business One Africa Media, a company whose portfolio includes such market-defining sites as Brighter Monday (a job-search engine) and Cheki (online secondhand vehicle sales.)
I had found One Africa Media while searching for potential sponsors for the Kenyan Everest Expedition. Carey and his partner, South African entrepreneur Justin Clarke had been included in an article about the top internet talent in Africa.
With a far-fetched line of reasoning I created a pitch around Cheki (in retrospect, my logic linking a climb of Mount Everest to the flogging of secondhand cars makes me blush!) I had been speaking to Cheki's marketing director. She took my proposal to Carey. Via the marketing director he suggested - kindly, I imagine - that, perhaps, there might be a more logical narrative to be created with his job posting and career development website, Brighter Monday. Suitably chastened at missing this obvious opportunity, I hastily agreed. Carey and I arranged to speak on the phone. Five minutes into the conversation, he committed Brighter Monday to a major sponsorship of the expedition.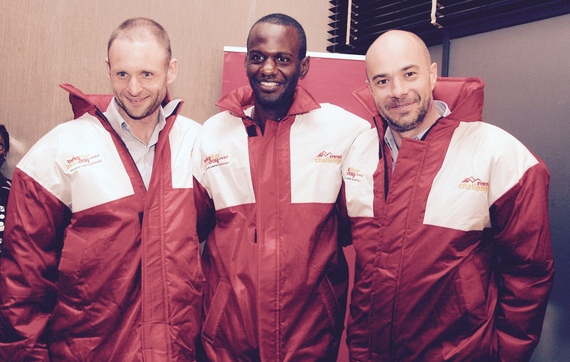 While a company's financials are clearly a core element in judging past success and future potential - and One Africa Media's aggressive expansion across Africa speaks volumes to the confidence it has in its core business model - an assessment of a firm's longterm viability has to take into account the corporate culture that it has created. Do the firm's stakeholders believe in the company's vision? From my experience the answer would be an unequivocal yes.
Perhaps one of Carey's most admirable qualities was his willingness to thrust others into the spotlight. While clearly very comfortable leading from the front there seemed a genuine desire to ensure that it was his staff that received the plaudits. In the two weeks preceding the Everest Expedition's departure from Kenya for Nepal, Brighter Monday hosted numerous events to showcase Steve Obbayi, my climbing partner and Kenya's representative on the mountain.
One press event in particular stands out. Typically for Brighter Monday, the company had managed to corral most of Kenya's press to the event, the official announcement of their expedition sponsorship. When it came time for the handover of the sponsorship check, Carey was evidently reluctant to play the starring role. He did so, but swiftly exited the stage to allow other staff their time to speak. Once the formal part of the evening was over, we moved to the rooftop bar. The genuine excitement of the entire Brighter Monday team was palpable. They were decked out in parkas customized with the Brighter Monday colors that were far too heavy for the warm Nairobi night; not one jacket was removed. Steve was mobbed, especially by the girls. There was a touch of Beatlemania about the adulation for him, and I had to to ask - only half-jokingly - for them not to injure the star climber days before he left for Everest. Talking with them it was clear that they held both the company and its CEO in the highest regard.
On our return from Everest, having had our climb cut short following the tragic avalanche of 18 April, I emailed the expedition sponsors to explain the situation. Within five minutes Carey had written back saying that not only would they commit to sponsoring the expedition for a second attempt on Everest, but that they would like to be the title sponsor. Almost as an afterthought, he asked whether I would consider going to Nigeria - with Kenya and South Africa, One Africa Media's third continental hub - to select and train Nigeria's first Everest climber and have them join our team in 2015. The timing was tight but feasible, so over the next couple of weeks I put together a budget and sent it over. An hour later, Brighter Monday's marketing director wrote back and told me that Carey had been killed the night before.
One Africa Media's office sits over three floors in their Westlands, Nairobi sanctuary. With painted and polished raw cement floors, and furniture made from a scavenged airplane it seems the quintessential tech firm headquarters. When I visited last week to discuss the expedition sponsorship for 2015, Carey's former office had been seconded by the company's auditors. He created in the company an extraordinary culture of ambition and commitment, yet ensured that, despite being relentlessly competitive, it retained its humanity, empathy and sense of humor. In the corner of the office, mounted on foamboard and propped up on the windowsill, was a photo of Carey. Bewigged and begoggled, the perennial cigarette dangling from his mouth, it seemed an entirely appropriate monument to the man, a suitable memorial to his legacy.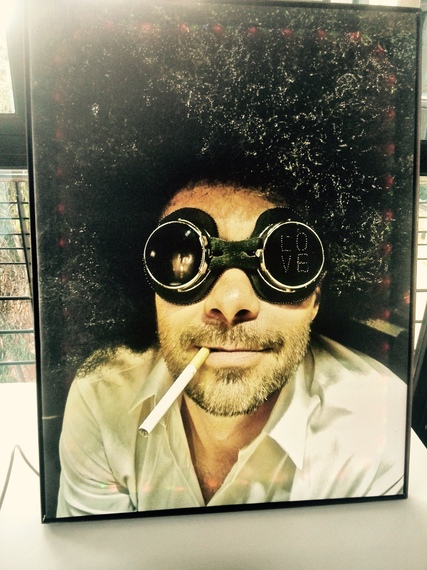 For those close to him I can imagine that there is only cold comfort in the consideration of a legacy. He is gone and that is that. I do know that my determination to succeed in 2015 - to help Steve Obbayi hoist the Kenyan flag on the highest point on earth - has only been been intensified because of his loss. We may not be able to bring him back but we can make damn sure that we play our part in building towards his vision of Kenya as a connected, meritocratic community, one taking a leading role in Africa's development.
Calling all HuffPost superfans!
Sign up for membership to become a founding member and help shape HuffPost's next chapter