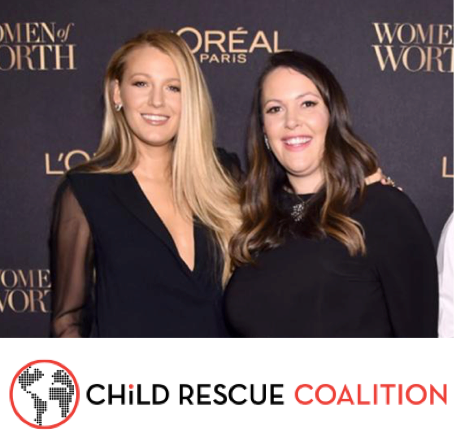 Last week, I watched an episode of Law & Order: Special Victims Unit for the first time. (I know, I know. I'm embarrassed to admit that for the longest time I thought there was only one Olivia Benson — Taylor Swift's sassy cat.) I was a bit skeptical at first, because normally I'm partial to 22-minute shows, but the episode immediately sucked me in.
While on a school field trip to New York City, a 14-year old girl ends up at a college party with her older sister, despite wanting to stay in at their hotel. The high school freshman looks sweet, shy, and discernibly uncomfortable. An older 20-something man notices her nerves, coaxes her to feel at ease, and then, abducts her for his child pornography business. The rest of the episode is centered around the detectives racing against the clock, trying to find the innocent girl before she's abused. In one of the scenes, the detectives learn, in detail, how easy the Internet has made it for child predators to stalk, kidnap, and abuse their victims.
All of this sounds over-the-top horrifying, right?
Of course, this is a TV show, but unlike some shows that overdramatize or exacerbate plot lines for entertainment, this story line was not one of those cases. Mid-episode, a darkness overcame me when I realized that these things are actually happening to children and teenagers in my country, all the time.
Approximately 300,000 children are sexually abused every year in the United States. That is not a statistic we can, or should, ignore.
Luckily, superheroine Blake Lively and the Child Rescue Coalition, a nonprofit organization that uses innovative technology to find and convict child predators, are not ignoring it. They want to eradicate child pornography — and the horrific sexual abuse that comes along with it. And guess what? We can help.
As shown in the Law & Order episode, the Internet does, in fact, allow for a safe, easy, and anonymous space for the proliferation of peer-to-peer distribution of child pornography. These predators are able to contact each other, share information, and exchange tips on how to lure and sexually abuse children. Because they have anonymity and can easily connect with other abusers, the predators begin to feel emboldened, as if their behavior is "normal", and they become more addicted to this heinous act.
In their incredible work to ensure every child's innocence is protected, the Child Rescue Coalition's approach is threefold: they try to rescue victims, convict and arrest abusers, and also, try to prevent child pornography and abuse from happening in the first place.
The badass women duo, Coalition Founder/CEO Carly Asher Yoost and Managing Director Desiree Asher, are behind the nonprofit organization with the innovative technology that identifies and monitors child predators' online behavior. The Coalition provides the technology, free of charge, and Yoost and Asher are working to make sure it gets in the hands of law enforcement agencies everywhere, so more predators can be arrested.
The Coalition boasts the most comprehensive and state-of-the-art system in the world, compiling millions of predator's IP addresses a day that they are able to share with law enforcement. Their analytics rank the predators by risk, so officers can more easily go after the most egregious cases, and rescue any children who might be in harm's way.
The organization is seeing results — big results. Because of Yoost and her team, law enforcement agencies in 50 states and 77 countries around the world currently use the technology. The Child Rescue Coalition has already helped arrest over 9,600 predators and saved over 2,200 children.
The team is working to broaden its impact, too. They want Internet service providers — such as AT&T, Comcast, Time Warner, Centurylink, Verizon, and T-Mobile — to take a stand against child pornography, and utilize their technology to block the sharing of child pornography files. Cutting off a predator's ability to access and share these files online would undoubtedly reduce the prevalence of this horrific crime.
So, what can we do to help?
Tuesday, November 28 is known as Giving Tuesday — an international day of charitable giving to kick off the holiday season (and balance out the extreme consumerism that takes place on Black Friday and Cyber Monday). This Giving Tuesday, let's whip out our wallets and donate the big bucks to the Child Rescue Coalition's "10 for 10,000 Arrests" campaign. They need our help to reach their 10,000th arrest, and there are two ways you can help make a difference: give a one-time donation of $10, $15, or $25+, or, you can join their team and take a more active role in fundraising. Through the link above, you will be able to set up your own page, set a fundraising goal, and get your community involved. Every bit helps, and as a thank you to the top fundraiser, Child Rescue Coalition will invite you and a guest to attend their third annual gala in Delray Beach, Florida in March 2018.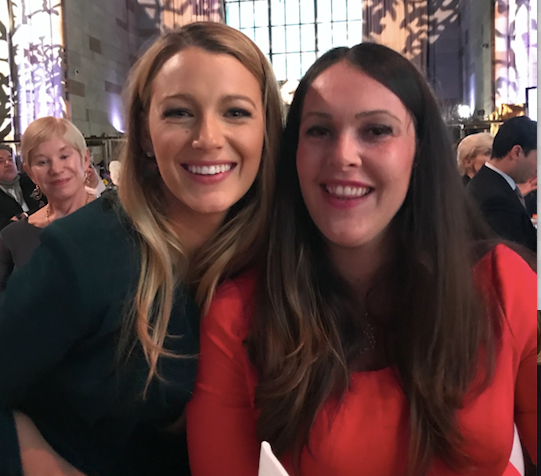 In addition to donating, in an interview with Glamour magazine, Lively suggests another way we can take action. We can all write to our Internet service providers and ask that they take a stand against child pornography. We can urge them to work with the Child Rescue Coalition and use the technology to stop predators from sharing child pornography. So, I ask you all to take a few minutes over the holidays, look up the address to your Internet service provider, and send them a strongly-worded letter.
And lastly, please share this article far and wide. Let's try to reach as many people as we can, so we can help the Child Rescue Coalition arrest their 10,000th, 15,000th, and 50,000th child predator.
On Tuesday, let's use our power to help end child pornography.
Related
Popular in the Community