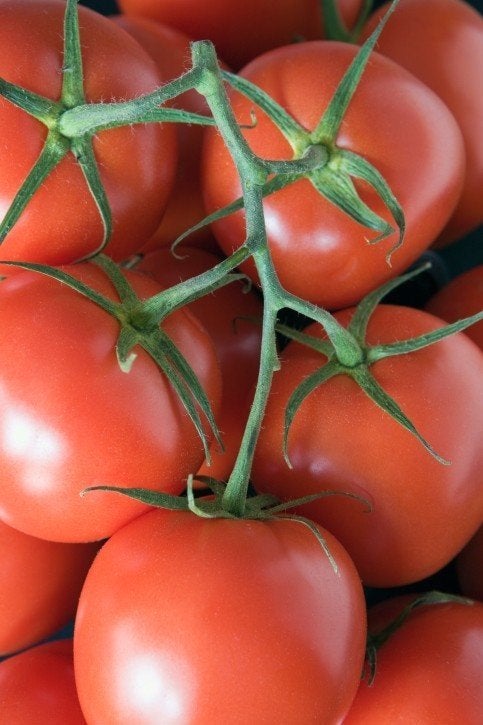 Some 30 miles west of the heart of Miami lies paradise -- Paradise Farms, that is, a five-acre organic oasis that earns its name, growing produce including heirloom tomatoes that burst like berries in the mouth and are almost as sweet. They taste of the soil, they taste of summer. Farmer and proprietress Gabriele Marewski doesn't spray them. She sings to them. If it's wacky, South Florida's hottest chefs don't mind. They source her tomatoes, microgreens and all the produce Paradise grows. They make dinner there, too.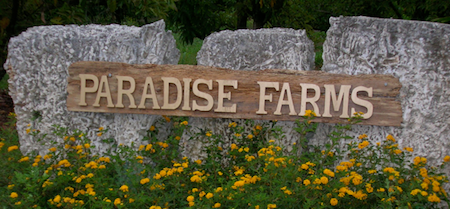 Dinner in Paradise is a series of monthly five-course artisanal, organic farm feasts beneath the stars. Wanna talk local? It takes Miami chefs out of the city and brings them right to where their product grows.
"I think people really want to be connected with the land," says Marewski, who launched Dinner in Paradise in 2005. What began as a fundraiser to benefit farms devastated by Hurricane Katrina has become a beloved annual tradition, with proceeds going directly to local nonprofits. "We need to help each other out."
This season, Dinner in Paradise benefits Youth L.E.A.D., Slow Food Miami and Troy Community Academy, serving kids through gardening, environmental and culinary programs. It kicks off with the first dinner on December 11. Yeah, that's right -- December. Part of the pleasure of paradise is enjoying a balmy dinner al fresco while the rest of the nation freezes. December through April may mean parka weather for you, but it's peak production time for South Florida farms including Paradise.

"We have a great growing season here," says chef Michael Schwartz of Michael's Genuine. The name alone tells you he's the real deal. Both he and Marewski have also spearheaded Miami community garden initiatives including Roots in the City.
A James Beard Award-winning chef, Schwartz features Marewski's produce at his restaurant and has cheffed Dinner in Paradise since the beginning. Schwartz and the series' other A-list chefs including Michelle Bernstein and Paula DaSilva work magic with Paradise produce and other local ingredients. You'll forget the fact meat is ixnayed at the farm (likewise cigarettes). But the wine flows and the chefs rock. Just taste what Schwartz can do with his salad of bulls' blood beet carpaccio and local goat cheese sparked by pickled onion and aged fig balsamic. It's food vibrant with flavor, life force and the joy that goes into creating it.
You want scene and steak? Head to South Beach. "This is not about being trendy," says Schwartz. "This is about raising the awareness of organic foods."
Homestead, the rural home of Paradise Farms, has never been trendy. What was once the end of the world, or at least the edge of the Everglades morphed over time into farmland -- fabulous, fertile but flat and dusty, definitely not a draw the party set. Then came urban encroachment. It's now home to a race track, a Walmart and other big box stores and a series of developments accommodating South Florida's rapid growth. But once you enter Paradise Farms, the city stink blows away, you are in an oasis of green, with only the sound of birdsong and breeze -- and the cowbell announcing drinks and apps are being served.

Dinner in Paradise begins at dusk, then Marewski takes guests on a farm tour, urging them to pluck and smell this leaf -- citronella -- and taste that one -- lemongrass. What Marewski grows -- and what the chefs do with it -- is magical. Enjoying it right here, where it's grown, isn't bad either.
In fact, it's pretty close to paradise.

Calling all HuffPost superfans!
Sign up for membership to become a founding member and help shape HuffPost's next chapter