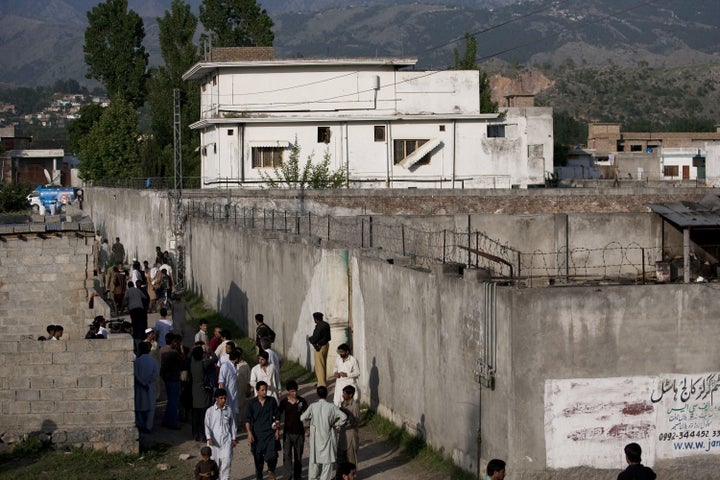 Osama bin Laden and his comrades offered no resistance when killed by U.S. special forces in a Pakistani town, Pakistani security officials said on Thursday.
U.S. accounts of what happened have changed throughout the week, and initial characterizations of a 40-minute gun battle have given way to officials being quoted as saying only one of the five people who were killed had been armed.
The White House has cited the "fog of war" as a reason for initial misinformation on whether bin Laden -- who was shot in the head -- was armed when U.S. Navy SEALs raided his compound in the Pakistani town of Abbottabad early on Monday.
Two senior Pakistani security officials, citing their investigation, said there was no firefight because the inhabitants never fired back.
"The people inside the house were unarmed. There was no resistance," one of the officials said.
"It was cold-blooded," said the second official when asked if there was any exchange of fire during the operation which, U.S. officials said lasted nearly 40 minutes.
The officials declined to say how they got their information, but officials had earlier said wounded had been detained.
Photographs acquired by Reuters and taken about an hour after the assault show three dead men -- not including bin Laden -- lying in pools of blood. No weapons could be seen in the closely cropped images.
The photos, taken by a Pakistani security official who was in the compound after the raid, show two men dressed in traditional Pakistani garb and one in a T-shirt, blood streaming from their ears, noses and mouths.
($1 = 84.750 Pakistani Rupees)
Related
Popular in the Community