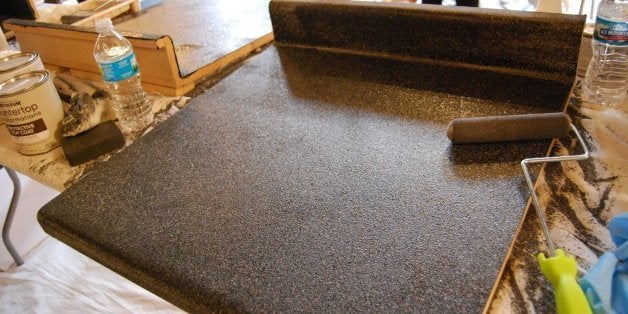 The process is frighteningly simple: If you choose to buy a granite painting kit like Giani Granite, you'll apply a primer to your countertop, then use sponges to apply a series of colored paints until they marble together like real granite would. You can blend the paints to your desired tone, and even add "veins" with a paintbrush for a more realistic look. Then add a topcoat, and voilà! You've got granite that's not true granite, but rather an art project you get to keep forever (for better or for worse).
We know what you're thinking: this sounds like a recipe for disaster. But according to reviews, it's not. Home Depot shoppers who have bought granite paint kits say they're "just so amazed and happy!!!" after following the "very easy" instructions (the Giani kit comes with a DVD).
The maintenance of a painted granite countertop is also easy, according to Giani Granite: just clean it with soap and water, and don't worry about resealing.
We're skeptical, amazed and inspired... all at the same time.
Before You Go
Now THIS is what a classic white kitchen should look like.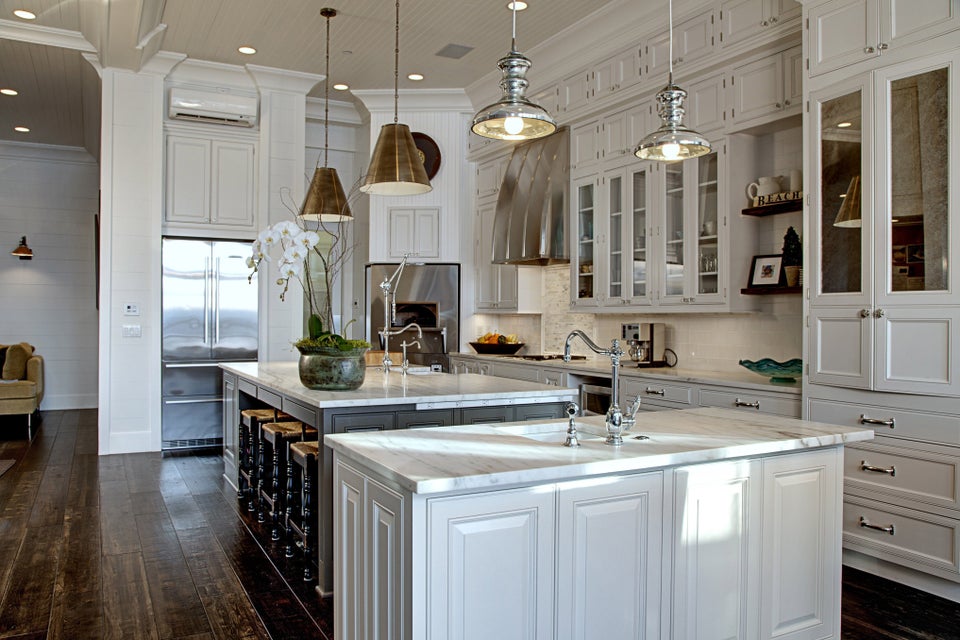 Silver and gold are nice -- but copper is so now.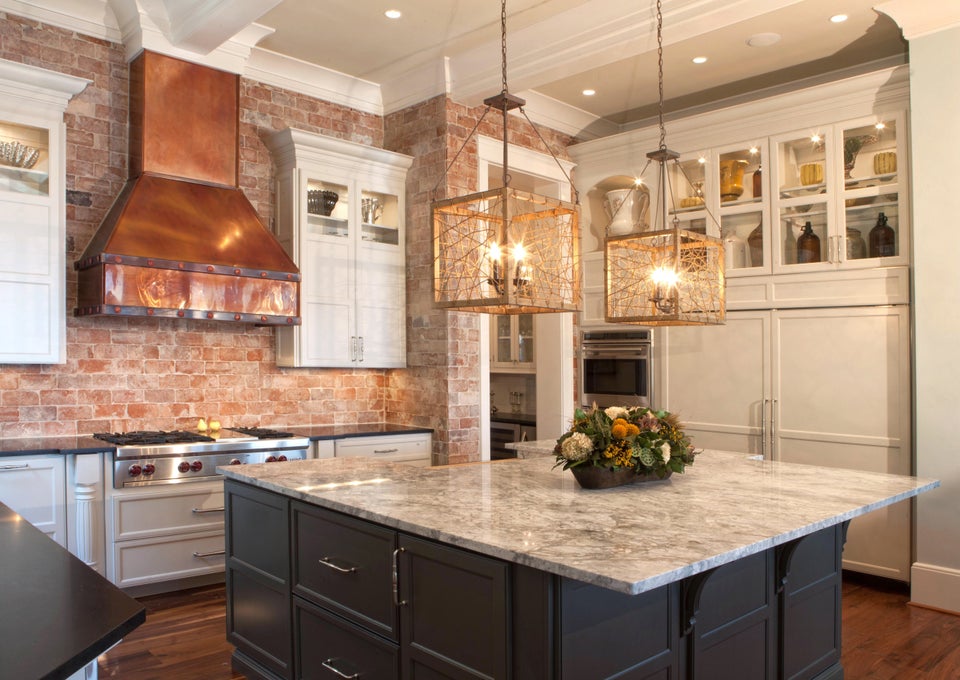 Stone isn't just for islands and countertops.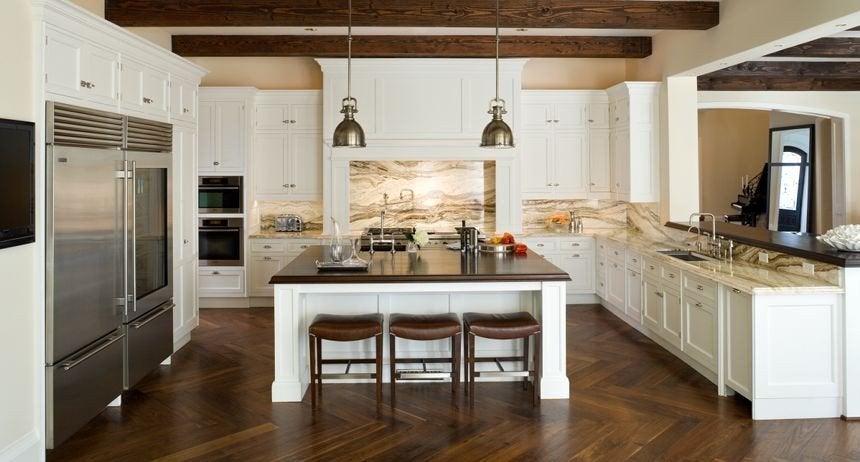 A good view makes any kitchen even better.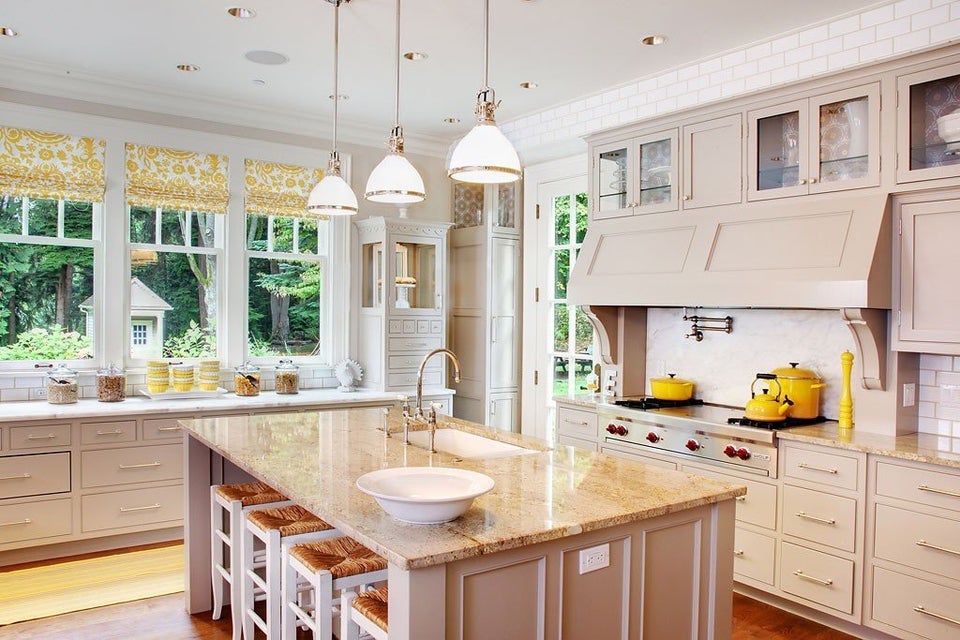 Who says a kitchen can't have a romantic vibe?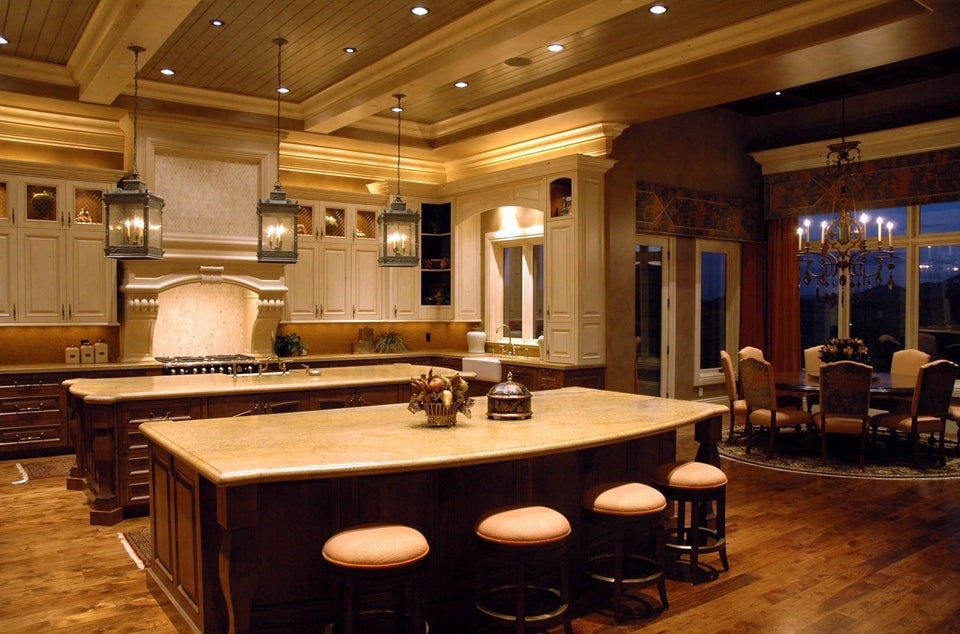 A little pop of color always goes a long way...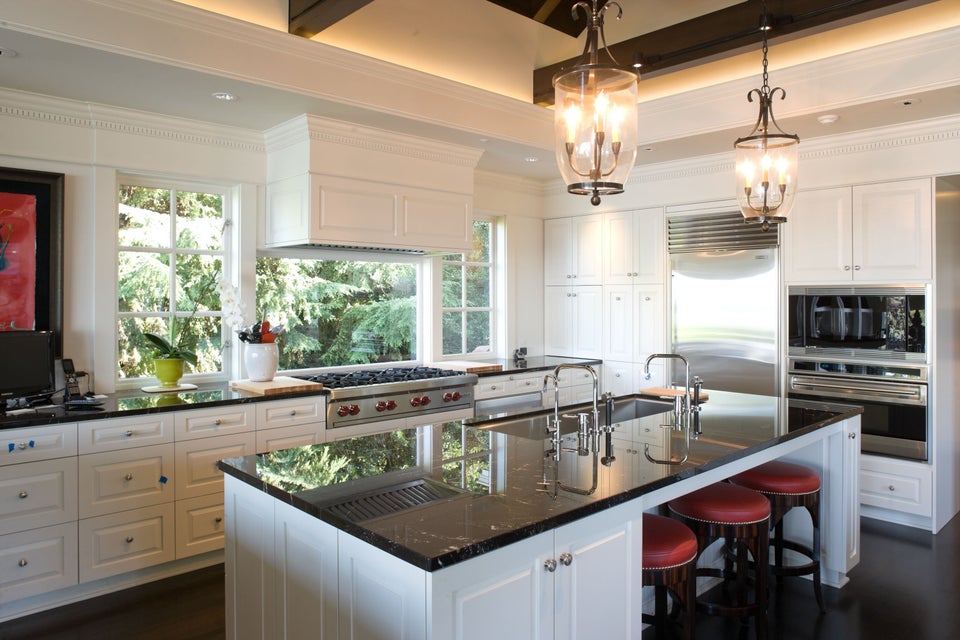 And blending the table into the island definitely makes a statement.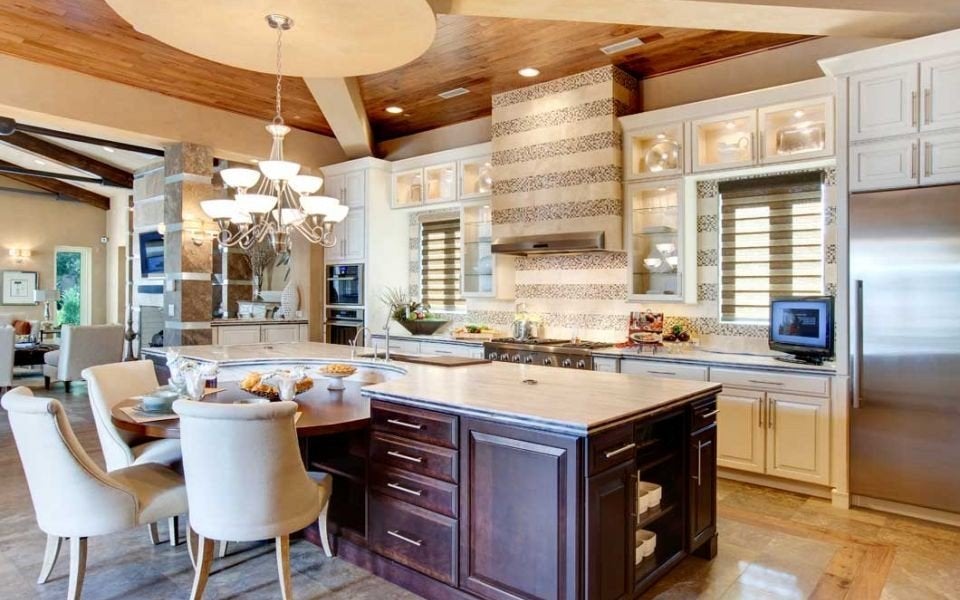 Going modern and minimalist makes for a chic space...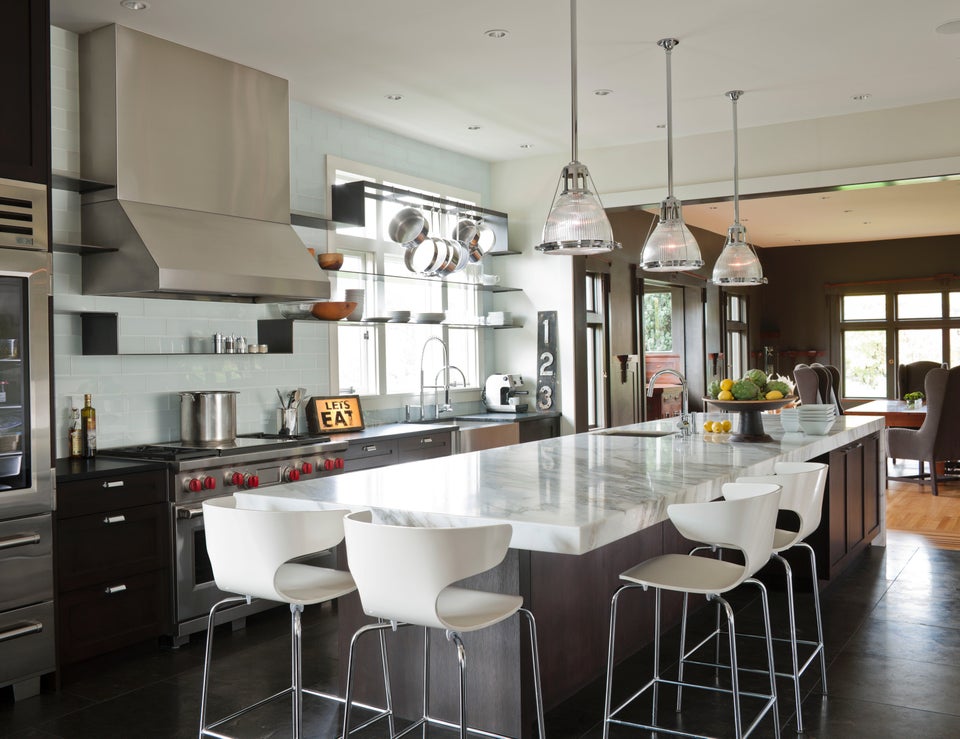 ...as does going rustic and cozy.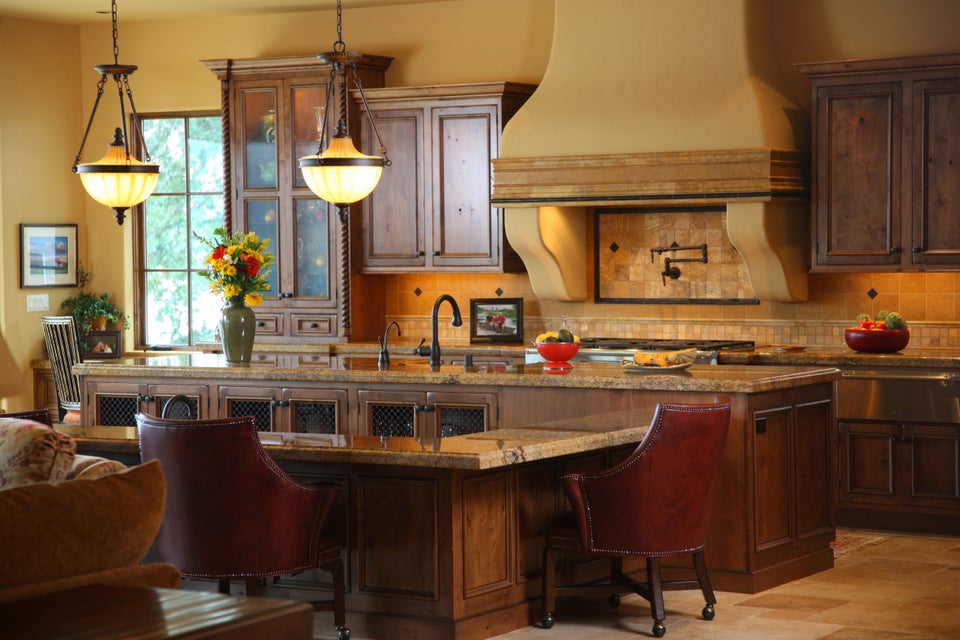 And blending contemporary and classic never (ever) hurt.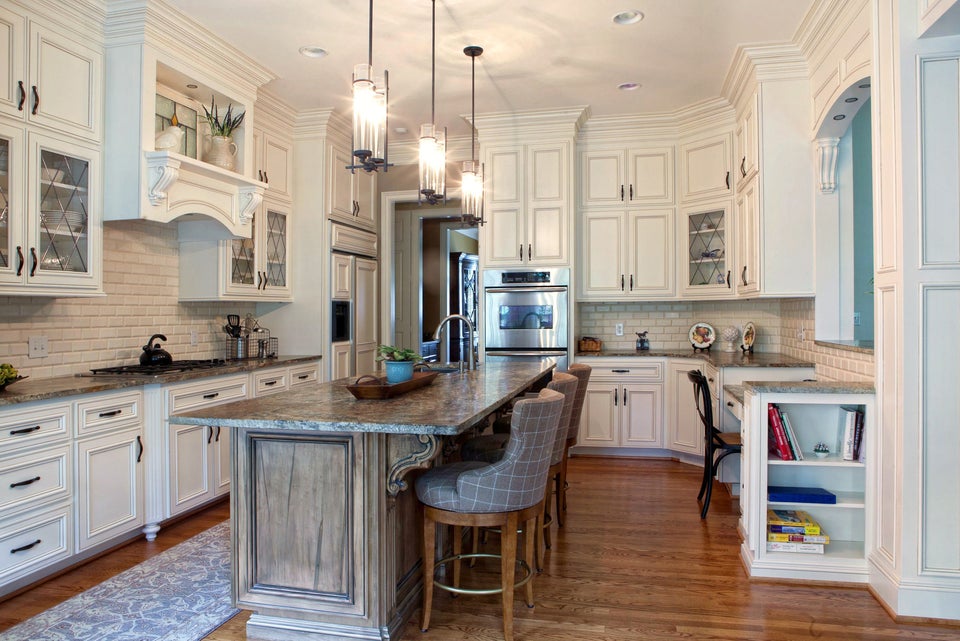 Layered monochromatic elements give a sophisticated appeal.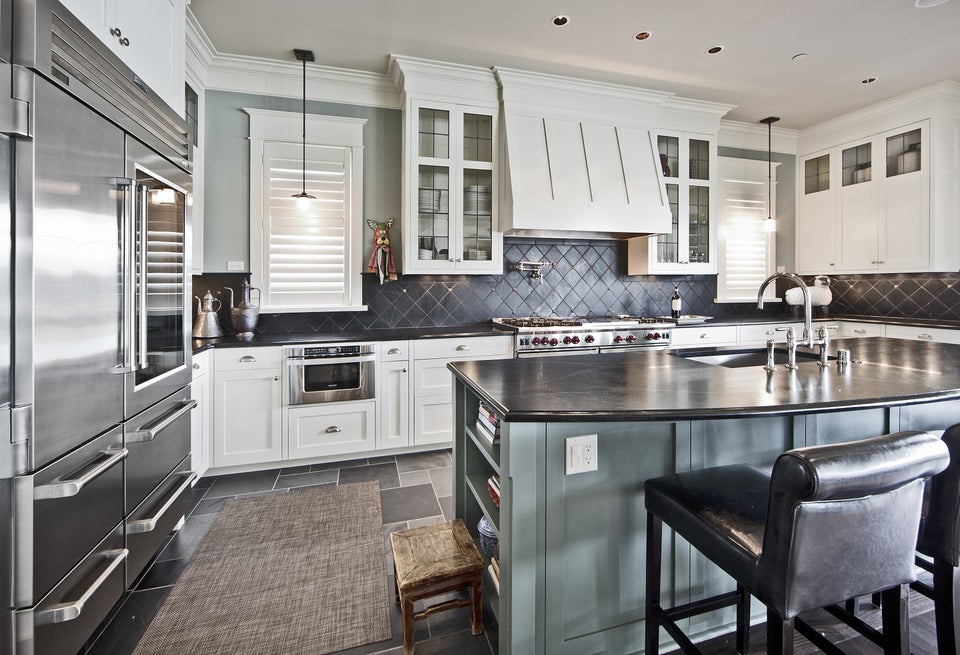 Exposed beams aren't just for big living rooms with high ceilings...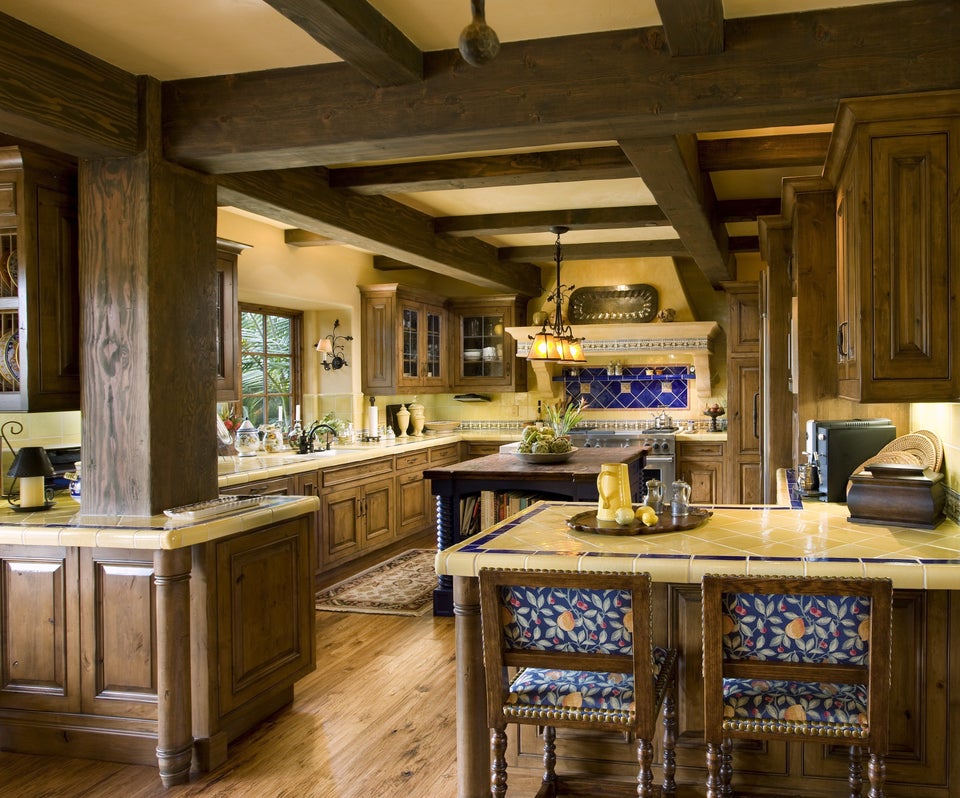 ...and chandeliers aren't just for entryways anymore.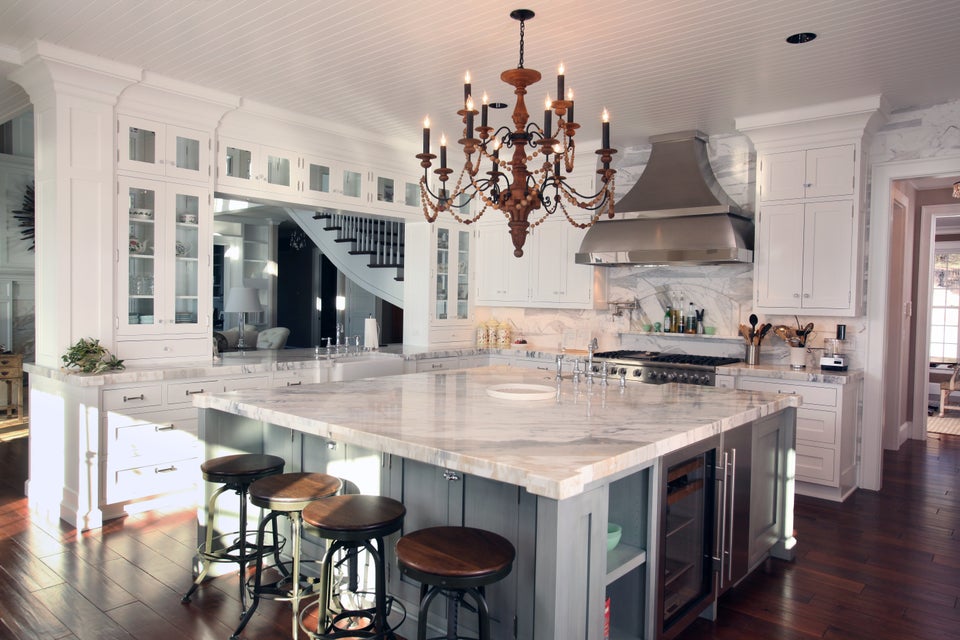 Carving out space for wine and cheese is always a good idea.