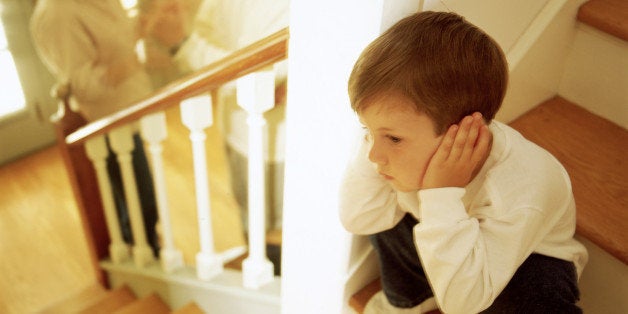 It's known that when parents argue, it has a negative effect on their kids. Now, new research suggests that it's the father's relationship with his children that suffers the most following marital conflict.
The study, published in the Journal of Family Psychology, analyzed 203 families over the course of 15 days. Couples involved in the study had been married an average of 15 years and had at least one child aged eight to 16.
Families were first interviewed by researchers; the parents were asked about marital satisfaction, marital conflict and depression, and the children reported on their parents' parenting skills.
The husbands and wives were then asked to keep separate daily diaries for two weeks in which they rated the emotional quality of their relationship with their spouse and their child at the end of each day.
At the end of the study, researchers found that when parents argued, their relationship with their child was negatively affected. However, mothers were able to recover from this fairly quickly and the next day, even showed improvement in their parent-child relationship.
"Moms appeared to compensate for their marital tension," said Chrystyna D. Kouros, lead author of the study, in a press release. "Poor marital quality actually predicted an improvement in the relationship between the mom and the child. So, the first day's adverse spillover is short lived for moms."
Fathers, on the other hand, did not recover so quickly, and their relationship with their child remained strained even into the following day.
Researchers hypothesize that this is because a dad's role may not be as clear in the family dynamic. "Spillover effects are stronger for fathers because they have less clearly defined parenting roles; therefore, the boundary between the parent–child and marital dyad more easily blend together," the study states.
Whereas mothers, the researchers argue, are better able to compartmentalize family relationships and prevent their marriage from negatively affecting their children.
The take-away? The researchers believe it's important for couples to understand the impact their marriage has on the rest of their family.
"We see from the findings that the marriage is a hub relationship for the family," said Kouros. "The quality of that relationship spills over into each parent's interactions with the child. So if mom and dad are fighting, it will show up initially — and in some cases on the second day — in a poorer quality relationship with their kids."
Support HuffPost
A No-B.S. Guide To Life
Related
Before You Go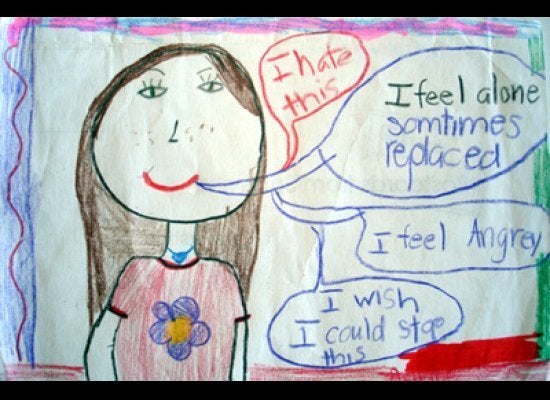 Postcards From Children Of Divorce
Popular in the Community