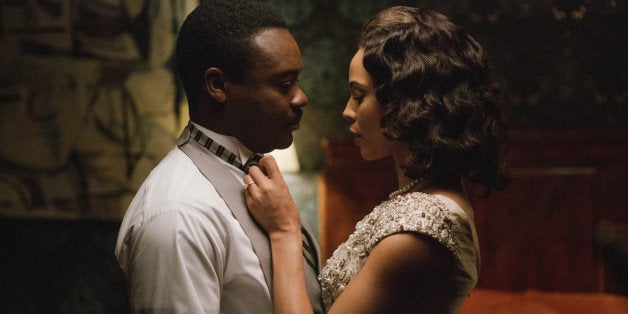 Ruth E. Carter is a four-time nominated African-American costume designer of Los Angeles, California. Carter is known for her work in films such as Malcolm X and Amistad, for which she was nominated for an Academy Award for Best Costume Designer.
Ruth's roots began in Springfield Massachusetts. As a little girl, Ruth dreamed of becoming a dermatologist, yet her mother encouraged her to become a special education teacher. Growing up, she was in Upward Bound, which is a college prep program, and later attended Hampton University in Virginia where she majored in education.
Though she loved teaching, it was during her sophomore year in college that she discovered her passion for costume design. She had a love for theater, and after graduating, she then returned to Springfield, Massachusetts where she interned at the Santa Fe Opera. While working at the Los Angeles Theater Center, she met a young man by the name of Spike Lee, and it was then that he brought her aboard to design the costumes for his second film, School Daze in 1988.
Ruth continued to design for Spike Lee films such as, Mo' Better Blues (1990), Jungle Fever (1991), Malcolm X (1992), Crooklyn (1994) and Clockers (1995). She has also had the pleasure of working on Serenity in 2005 and the Lee Daniels film, The Butler 2013.
Ruth's designs have graced the silver screen for over 28 years. Recently, she had the pleasure of working on the 2014 Oscar-nominated film Selma that was directed by the incredible Ava DuVernay, and featured the amazing actor David Oyelowo as Dr. Martin Luther King Jr.
When asked where her passion comes from for designs, Ruth said: "My designs come from my passion for people and the collaboration of incredible and creative minds."
She shared with me the process in her creating the 1965 vintage designs in the film Selma. Ruth researched historical books, such as: Freedom, Civil Rights Chronicle, and King, which spoke of the men in King's camp, such as Abernathy and Andrew Young. The collection of Garments she brought from L.A. to Atlanta to pre-fit the actors were of actual vintage. They were the same authentic garments worn in 1965. It amazed her how they dressed in long trench coats and wore layers to protect themselves from the blows that they received while being beaten as they marched. When I asked what it was like working with such amazing talent she replied: "Extremely fulfilling, to the highest."
I chose to do a write up on Ruth Carter, not only due to her creative designs, but the fact that she proved that when you follow your dreams, the opportunities are endless. Many are wondering what is next for Ruth Carter; well, she will be designing for Being Mary Jane, Season 3, which will soon be airing on BET.
Support HuffPost
The Stakes Have Never Been Higher
Popular in the Community