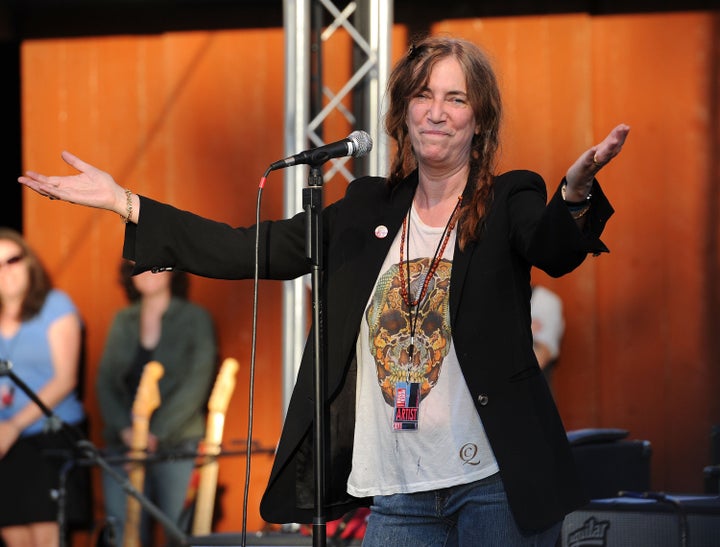 Patti Smith may be turning 65 on December 30, but for someone who spent nearly two decades of a 35-year career in music in retirement, she seems to be popping up almost everywhere now that she's reached midlife.
Despite a flourishing career, Smith retreated to the outskirts of Detroit in the 1980s and 90s to raise her family and care for her dying husband, MC5's Fred "Sonic" Smith (1949-1994). Since her return to public life, however, fans and critics have eagerly awaited each new development in the career of the "godmother of punk."
Next year she will release her 11 album, 36 years after her debut, "Horses," propelled her to countercultural fame. Though little is known about the project, save for an announcement of guest appearances from Television's Tom Verlaine and Smith's daughter Jesse, the album's reception - as with nearly everything Smith produces - will almost undoubtedly be positive. Let's face it: Smith is enjoying a cultural blooming in some ways even richer than her heyday in the 1970s.
Perhaps, in presenting Smith with the Polar Music Prize - Sweden's highest honor bestowed on contemporary musicians - the committee overseeing the ceremony said it best: "She has transformed the way an entire generation looks, thinks and dreams. With her inimitable soul of an artist, Patti Smith proves over and over again that people have the power."
In honor of Patti Smith turning 65, Huff/Post50 decided to pay tribute with a slideshow of the rock icon's career highlights from playing alongside the Ramones and Blondie in New York's punk scene to being recognized by the French government for her contributions to modern culture. It includes a classic performance video. Happy birthday, Patti!
Before You Go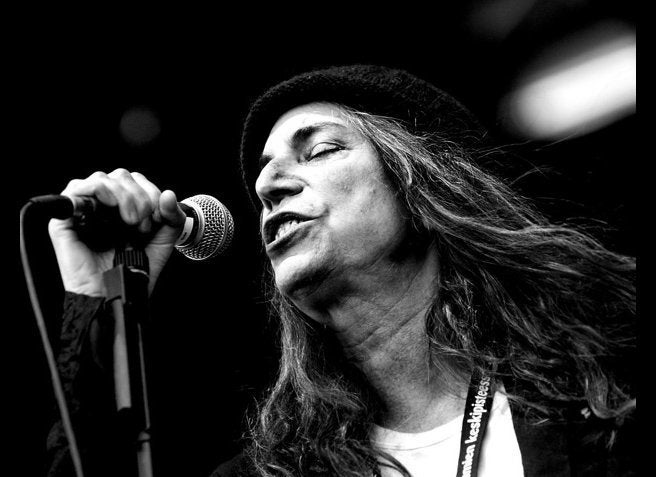 Patti Smith
Popular in the Community