Here to combine two of our favorite kid combos, Kellogg's is introducing the greatest nostalgia-packed duo we've seen in a while. They're packing a PB&J sandwich into their latest version of the classic Pop-Tart breakfast treat, calling it (what else) the PB&J Strawberry Pop-Tart. It's the flavor you never knew you needed, but always knew you wanted.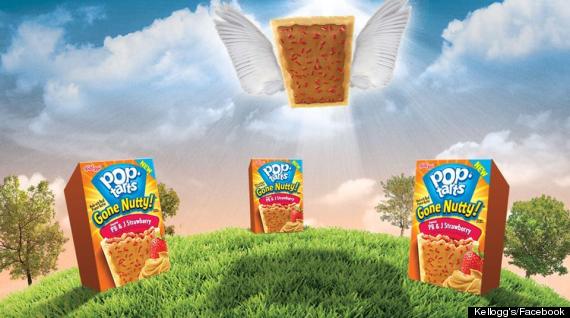 According to a Kellogg's spokesperson, Peanut Butter and Jelly was one of the most requested flavors by Pop-Tarts lovers. Apparently, a previous version of peanut butter and jelly flavors were discontinued in 1986.
Just last year the brand debuted its "Gone Nutty" collection, featuring peanut butter and frosted peanut butter flavors. The PB&J Pop-Tart will come in three variations of the classic: Frosted PB&J Strawberry, Peanut Butter and Frosted Chocolate Peanut Butter. You can purchase a box this very moment at retailers nationwide and (good parenting advice aside), we say start loading up your kids' lunch boxes now.