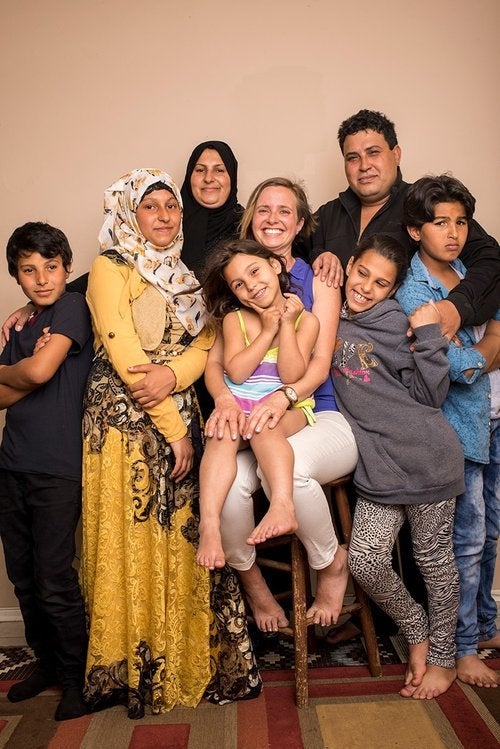 Miry Whitehill-Ben Atar is a standout stay-at-home mom who is making a difference in the lives of recent refugees to the U.S., particularly in the lives of their young children. From the first moment we connected to assist her non-profit called Miry's List, Miry Whitehill-Ben Atar has been moving us with her incredible efforts.
Refugee families leave their war-torn home countries to come to the United States to escape violence and persecution. They leave everything they own and know. However, when these well-vetted families arrive in the U.S., they don't have access to simple necessities. Children are left without diapers, beds, clothes, food, etc. Miry became aware of this in 2016 when she met a family of refugees from Syria. She visited the family and quickly discovered they did not have basic childcare needs for their young children. They also needed household supplies. "New arrivals" is the term Miry prefers we call refugees who have made it here to safety and are now proud to call the United States home. Often, the new arrivals don't have a warm welcome mat put at their door. Instead, the children are sleeping on the floor and babies are sleeping in baskets. Miry was so impacted by their living conditions that she posted on her personal Facebook page asking her friends to donate items for the children. Miry's friends were moved by her story and she quickly had many donations.
Miry realized that this Syrian family was not the only refugee/recent arrival family without basic household needs in Southern California. So, she posted again with more needed essentials. The results were incredible. Neighbors were offering beds, furniture, diapers and more. As a result, Miry's List was born.
Currently, Miry is working with Microsoft to design an app to help streamline the families' list of needs and the donation process. The challenges have been the logistics of storing items and getting the furniture and other household items to the families. NorthStar Moving is helping with the greater Los Angeles area moving needs. Miry's List is seeking additional funding and storage space to help with more logistical costs.
Want to help? You can help by sharing the lists, donating items on the lists and volunteering if you live in the Southern CA area. You can follow Miry's List on Facebook to see all the families and the lists that need fulfilling. Every little bit helps!
Miry and her team of volunteers are literally moving families that need a new start. They are also moving us by embodying the true American spirit: extending the welcome mat along with a warm smile, giving a helping hand up, and most importantly, making the new arrivals feel wanted by demonstrating the most basic necessities of all: love and kindness. Please join us in supporting Miry's List!
Popular in the Community