On Saturday, animal rights group People for the Ethical Treatment of Animals (PETA) celebrated its 30th anniversary in Hollywood, California. Countless celebrities were in attendance for the gala, hosted by Alec Baldwin.
PETA, which claims to be the largest animal rights organization with more than 2 million members and supporters, was founded in 1980. In 1981, PETA embarked on a laborious legal struggle, the Silver Springs monkey case. The efforts resulted in the first arrest and criminal conviction of an animal experimenter in the United States, and the first confiscation of abused laboratory animals.
After such landmark results, PETA rapidly grew into an international force for animal rights, notorious for using sensational and controversial methods to raise awareness. The organization has become especially well known for its camaraderie of celebrity support, with famous personalities often stripping down for nude photo shoots to bring publicity to PETA's campaigns.
Whether you adore or abhor PETA's often dramatic and contentious tactics, one thing is certain -- they sure know how to get people's attention.
We've rounded up 30 years of actors, actresses, musicians, athletes, models, comedians and even adult film stars campaigning for PETA. While you may remember iconic PETA publicity from the likes of Pamela Anderson, Cindy Crawford, Anna Nicole Smith, and Alicia Silverstone, some of these forgotten ads may surprise you, like when Andy Dick, Bea Arthur, Justin Bieber and even Dennis Rodman lent their reputations to the organization.
Which of PETA's celebrity star supporters from the last three decades was your favorite?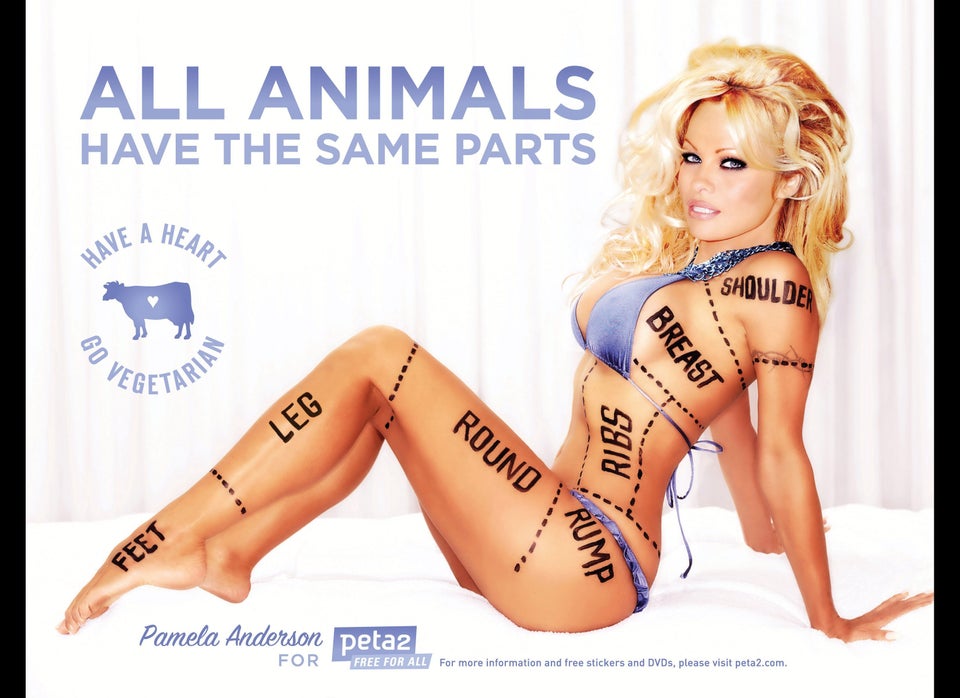 30 Years Of PETA
Related
Popular in the Community