New York City is home to many of the best tattoo artists in the world. Also, many of the weirdest. Case in point: A select group of them recently agreed to ink up a disembodied pig head for the sake of art.
Brooklyn-based photographer Peter Garritano wanted to capture the vibrant spirit of the NYC tattoo scene in a way no one else had. So, he visited The Meat Hook, a Brooklyn-based butcher shop, and got himself some rather unusual canvases.
"Pig skin is similar to human skin," he explained to The Huffington Post. "It's easily tattooed and sometimes used by tattoo artists in training, but I'd never seen work done on heads before so I was curious to see what the artists would do."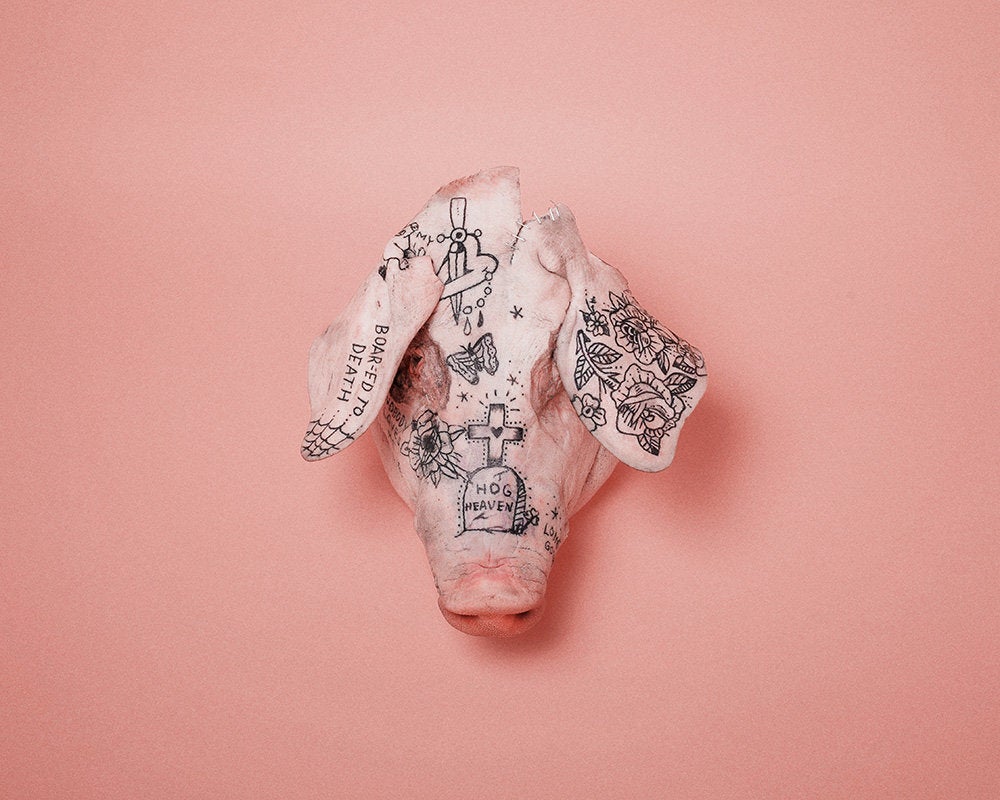 For all the animal activists out there, Garritano specified that his butcher of choice works "directly with local family farms so these were some happy, health hogs." Garritano then scoured the city for some of the best tattoo talent in the game, culling artists from a variety of styles and backgrounds, both traditional and contemporary. As word of his impending project spread, he had many interested artists offering to take part.
"There was definitely a bit of squeamishness at first but tattoo culture tends to intersect with the world of oddities and the bizarre so it wasn't too hard to find people who were up for tattooing a disembodied head," he added. "No one I spoke with had ever done something like this before so there was some intrigue in the novelty of it too."
The resulting images operate as still-lifes, featuring rose-colored pig heads, carefully adorned with skulls, daggers, hearts, geometric illusions and one tat reading "Hog Heaven." The celebration of tattoo culture, in all its creativity and strangeness, captures the rebellious energy of an artistic tradition that's evolving rapidly. We wouldn't, however, recommend showing this one to your parents.
See the nine artists and their pig-centric works below.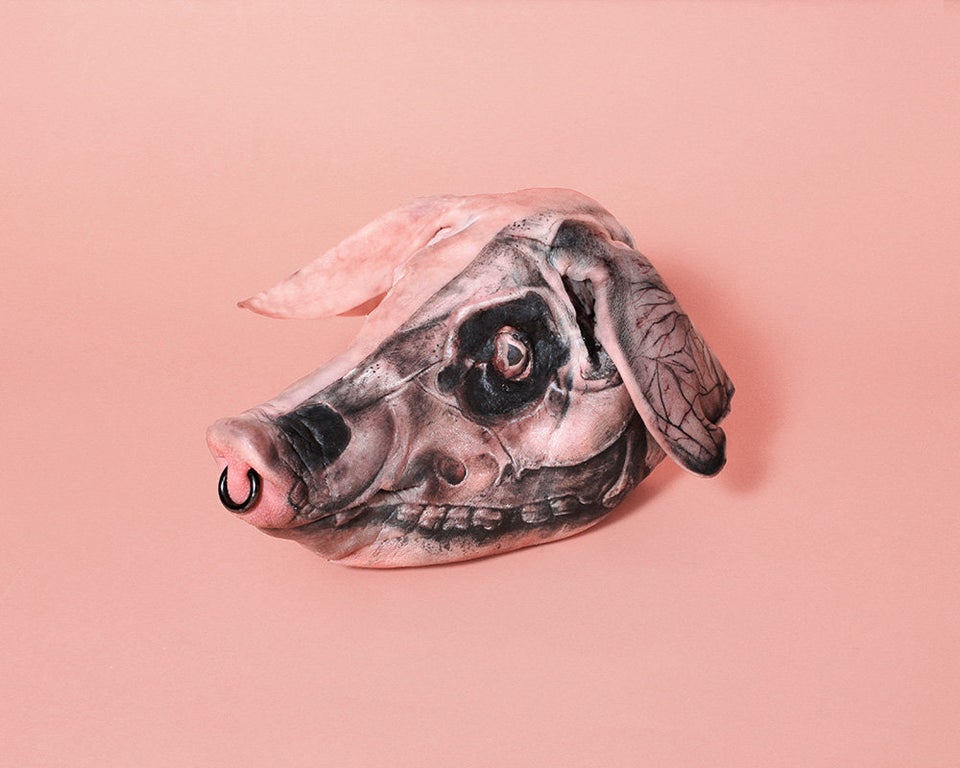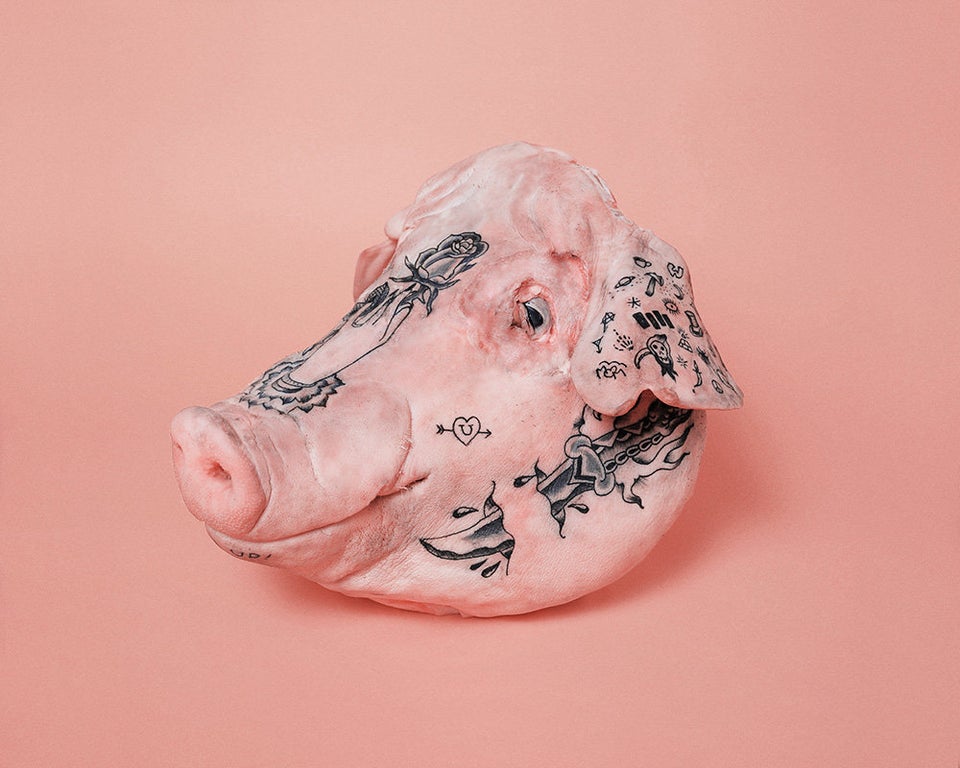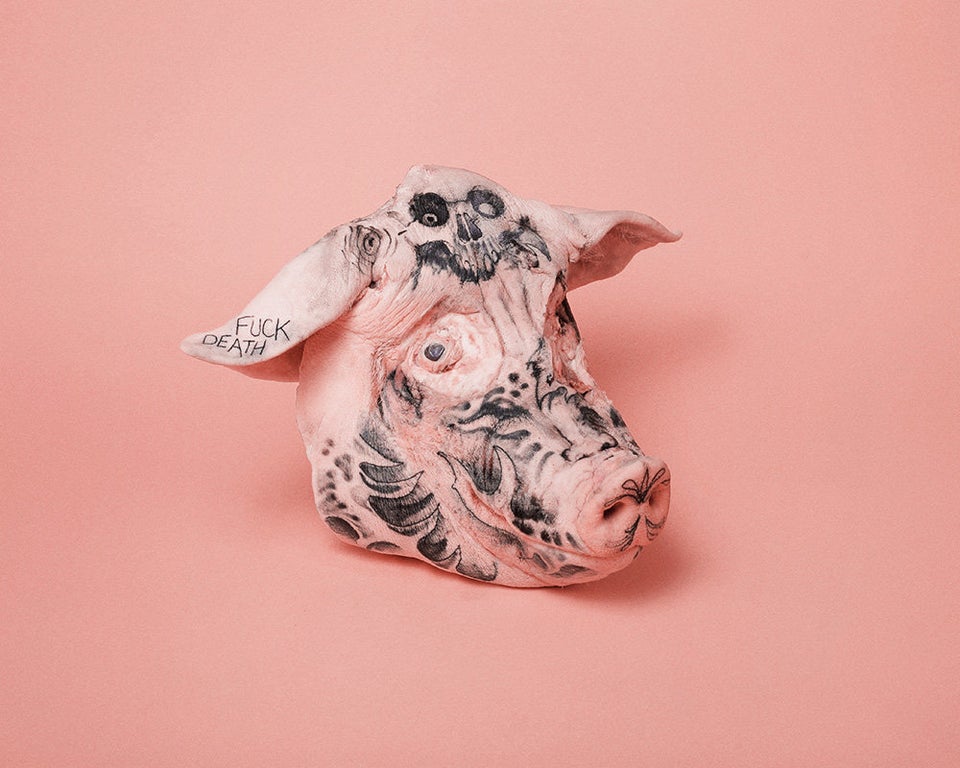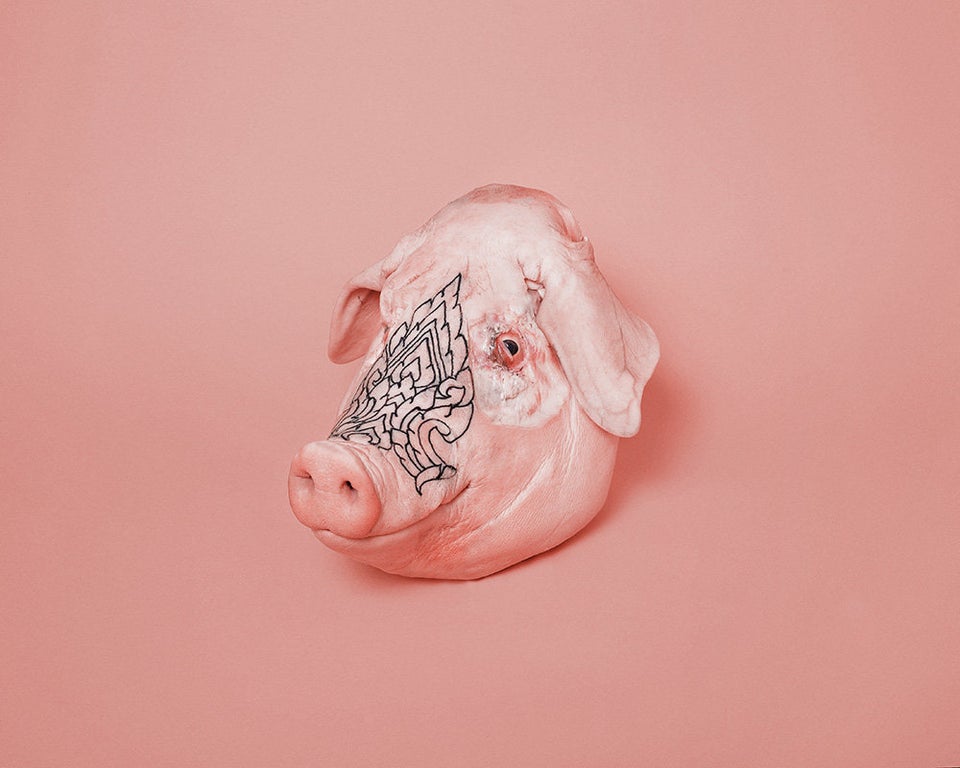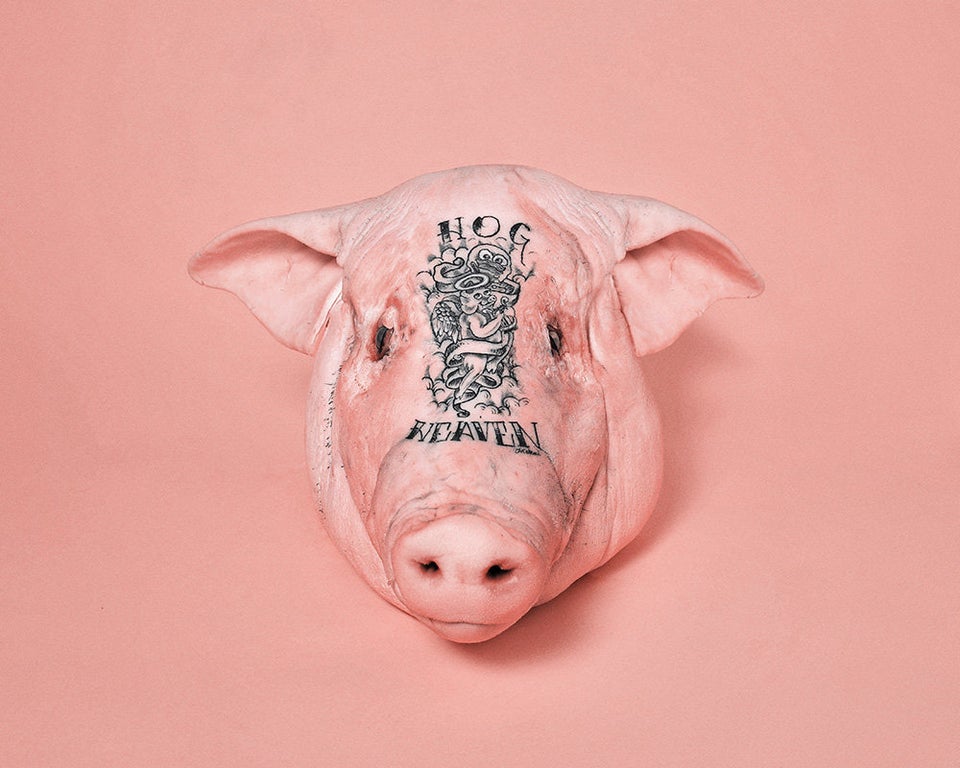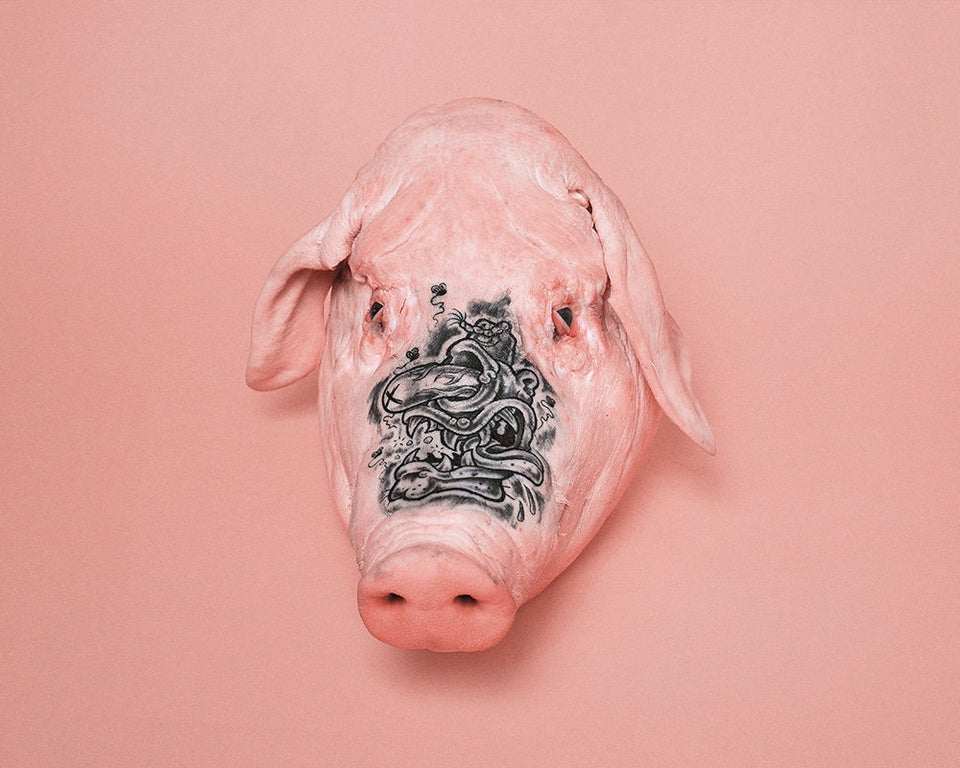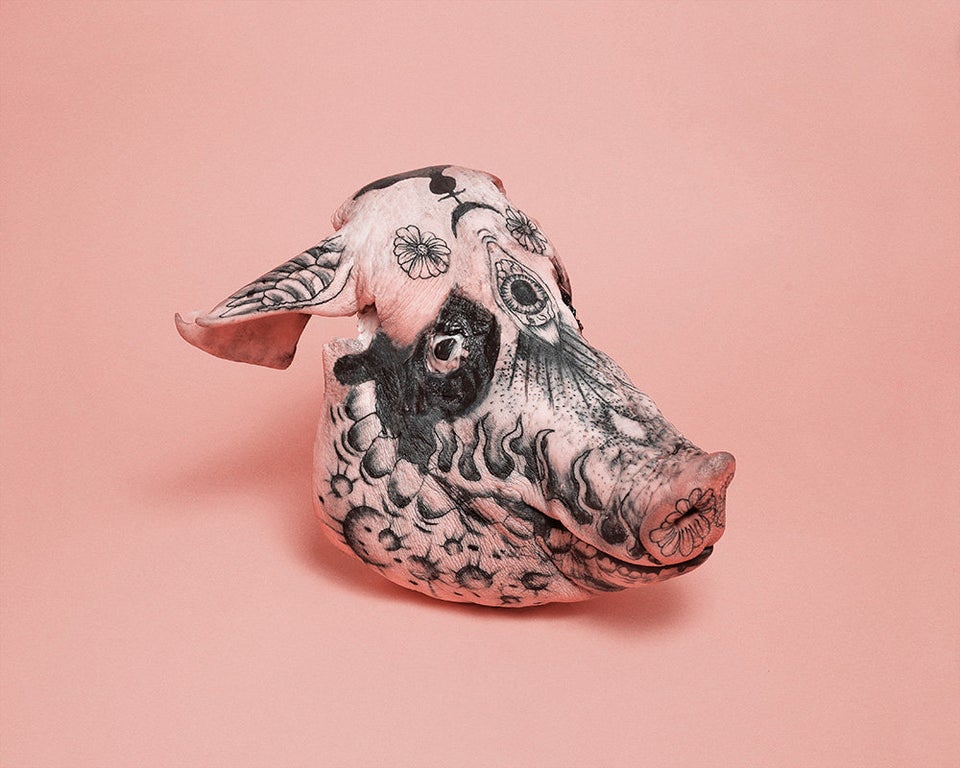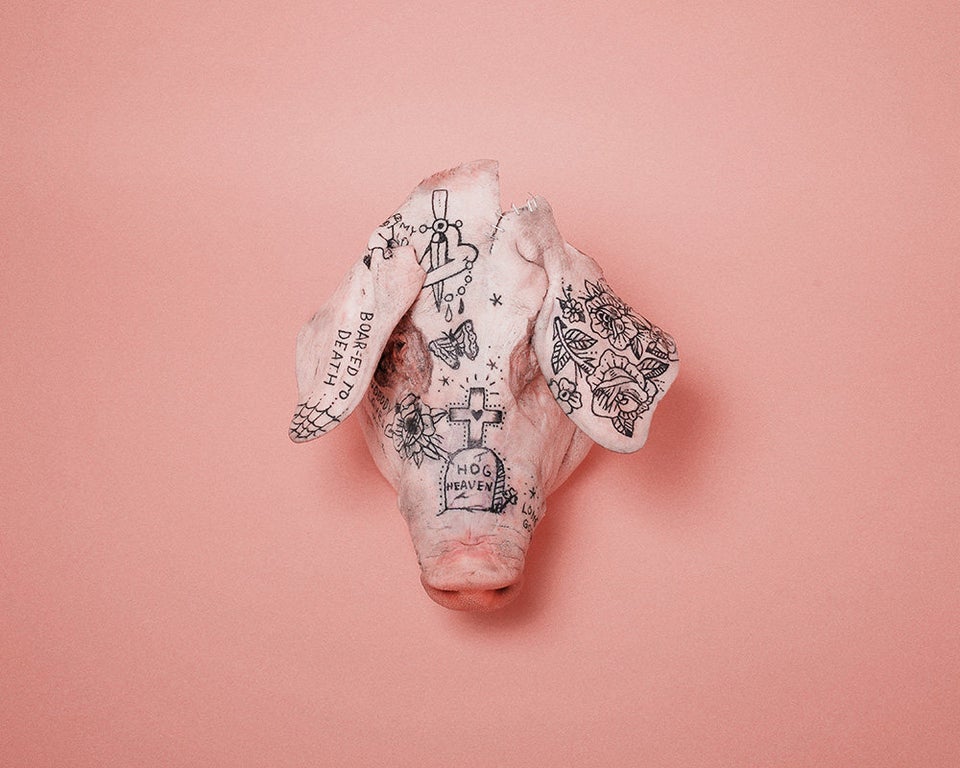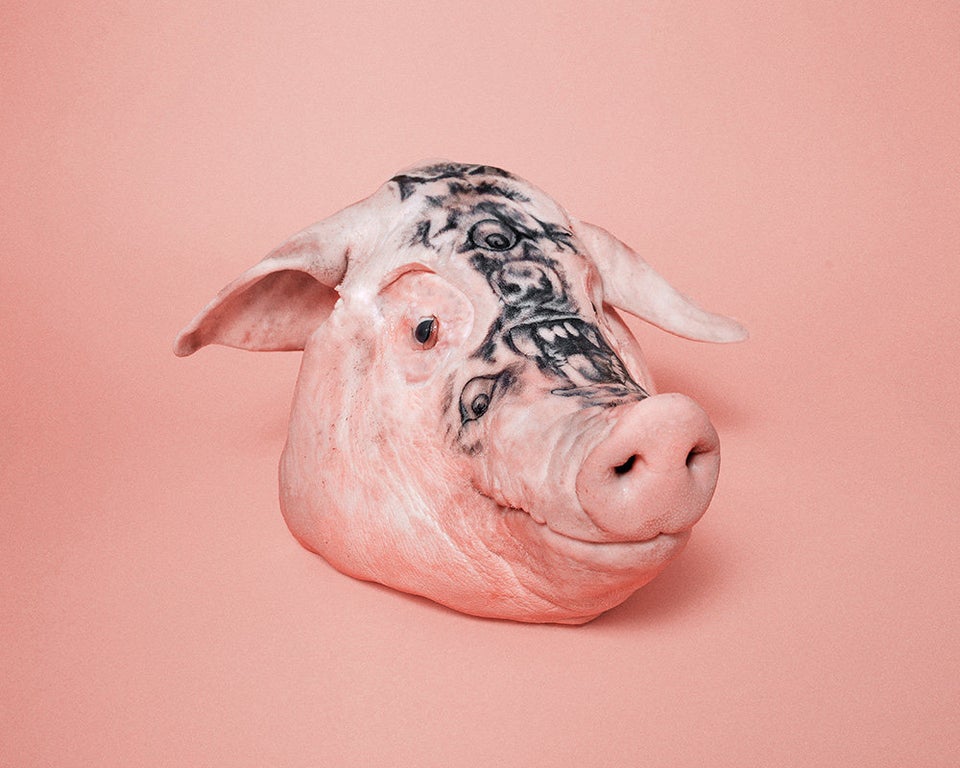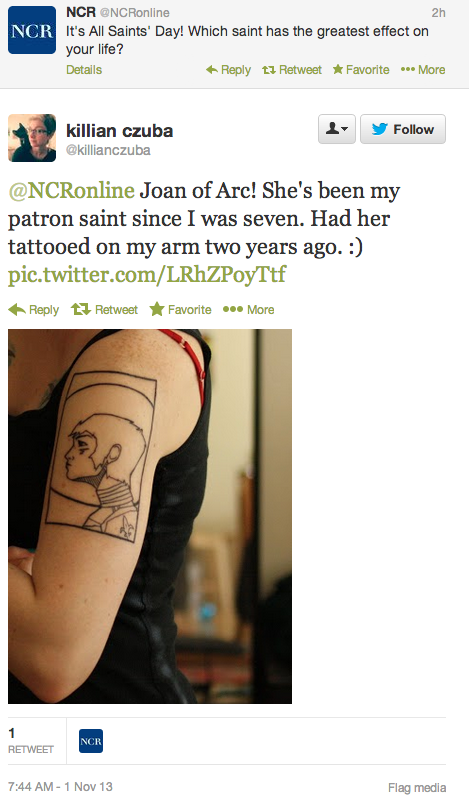 50 Religiously Inspired Tattoos
Popular in the Community