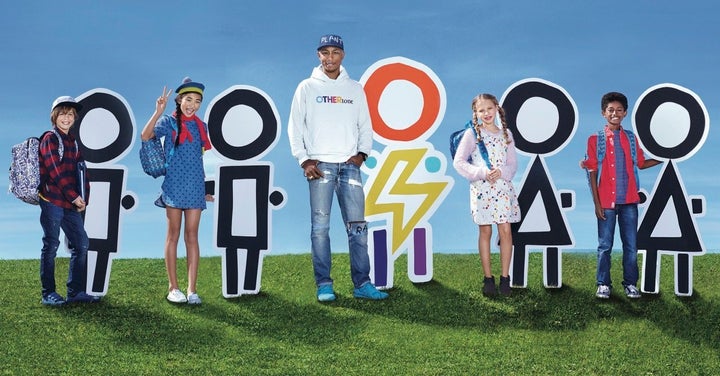 Pharrell Williams wants to supply students with the tools they need in order to better enrich their learning experiences.
Creative supplies and stationery company Yoobi has partnered with the hit-making music producer's creative collective, i am OTHER, to develop a social impact, back-to-school collection for students this fall. The special collection, which features over 50 unique school and office supplies including backpacks, binders and notebooks, aims to encourage individuality, self-acceptance and social consciousness while supporting classrooms in need, according to a press release for the initiative.
For Williams, the line will serve as a catalyst to help inspire self-expression and, hopefully, spark some type of change that can possibly help to alleviate some of the negative issues that are dominating today's news headlines, including gun violence.
"I think that first and foremost what it will do is give them the means of confidence to express themselves," Williams said during an interview with The Huffington Post. "And of course we know when there's positivity, and it's galvanized properly then you find an effect and hopefully through the domino effect it can actually help some of the current issues that are happening. I realize that they're gonna grow up and see the things that's happening, and hopefully they won't make the same mistakes so that the future don't repeat the past."
The rapper-singer added that he feels like the future of today's youth is up to the adults whose decisions "actually effect everyone else."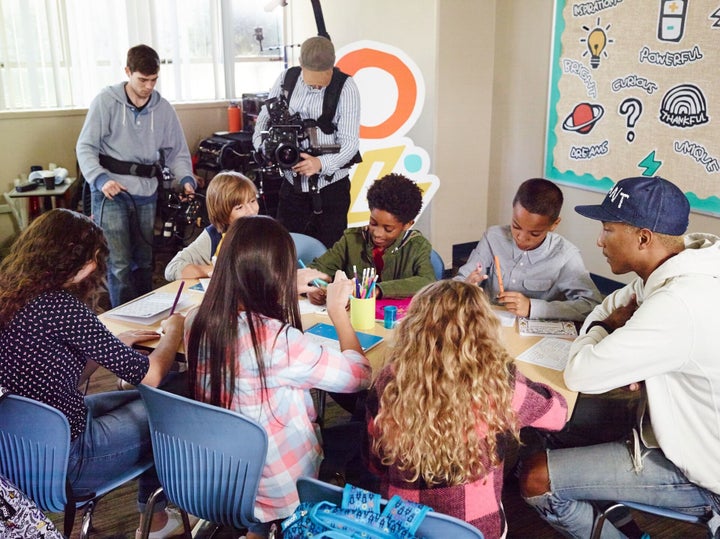 Since its launch in June 2014, Yoobi has donated school supplies to over 1.5 million students across the country. With its latest partnership, the company will donate supplies to U.S. classrooms in need for every Yoobi x i am OTHER item purchased. The goal is to reach 2 million students by the end of this summer.
The Grammy Award-winner went on to suggest more organizations, similar to i am OTHER and Yoobi, should be more active in encouraging children to be creative.
"What we can do, both i am OTHER and Yoobi and other organizations, is continue to make sure that kids have the confidence to express themselves, they have the supplies – tangibly and literally – to express themselves," he said. "And see that there are corporations that are in their corner while they're in their formative years."
Through a focus group, Yoobi provided kids with an opportunity to share with them the art, words and quotes that inspired them to embrace what makes them "OTHER." Their responses were later incorporated into the collection, and Williams credits Yoobi and i am OTHER for providing the students with the opportunity to take part in developing the line.
"This was powered by those young minds who knew what was right, what would fit for the kids, what would be inspiring to them," he said. "And is also inspired by the incredibly enormous need for supply, and the incredibly enormous need for encouragement. And I would even say corporate encouragement. We need to know that these corporations are doing more than just making money off of us. And so, all of this need sort of generates the power to make a situation like this happen."
The Yoobi x i am OTHER limited edition back-to-school collection is now available exclusively at Target, Yoobi.com and Yoobi's flagship store. Check out Pharrell in the campaign's commercial below.
Before You Go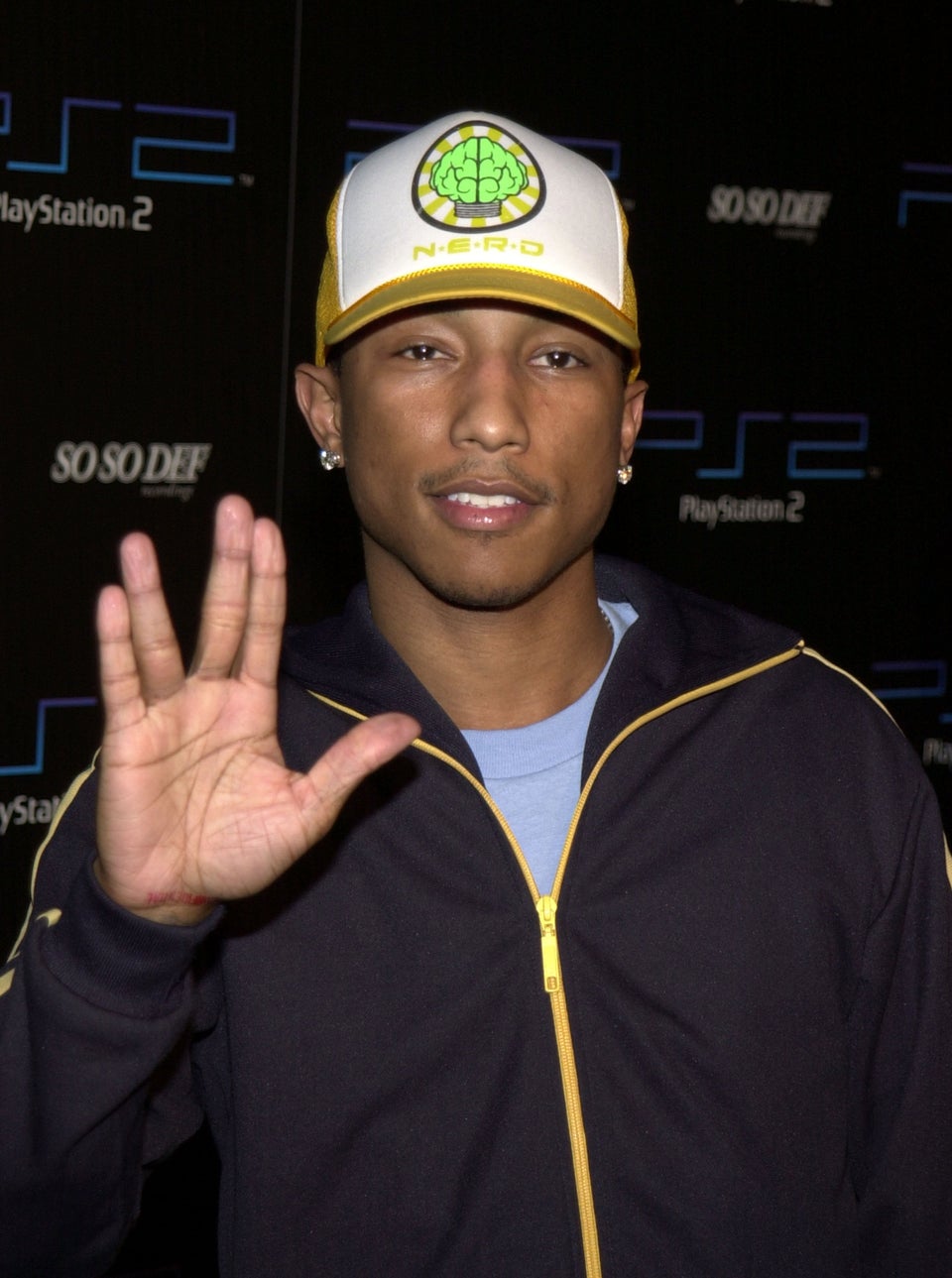 Aging Gracefully: Pharrell Williams