Most of the news coverage in the wake of Hurricane Katrina focused on the damage and flooding in New Orleans' Lower 9th Ward. But another area devastated by the 2005 hurricane was the New Orleans suburb of Slidell, Louisiana, located in St. Tammany Parish. Though the town got relatively less media attention, thousands of Slidell residents lost their homes, forced to leave their personal belongings strewn along roadsides and inside ditches. 
After the hurricane, Miami-based photojournalist Charles Ommanney, working as a freelancer for Newsweek at the time, went to Slidell to search for more captivating photos outside the usual disaster zones. He ended up finding something more interesting than subjects for his own photographs: physical photos left behind by families who had fled.
"All around, one was surrounded by what looked like a nuclear aftermath," Ommanney told The Huffington Post. "We started clambering through piles of rubble and there they were. In virtually every garden people's personal photo albums lay strewn among the wreckage of their former lives." 
Ten years later, one particular set of images has stuck with Ommanney. 
"I still find the images of the families vacationing by the water that would eventually consume their lives very chilling," he said.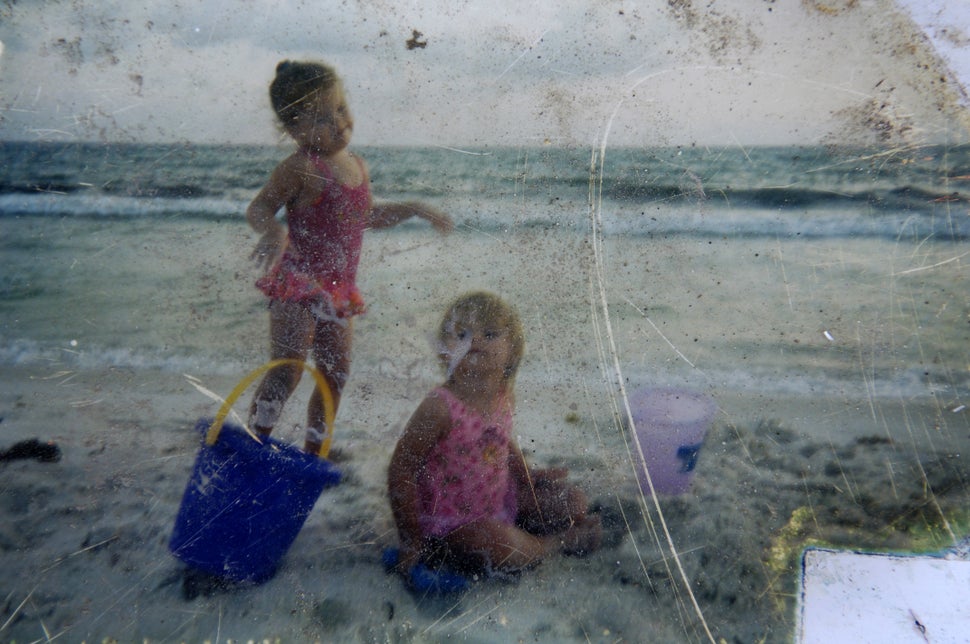 The condition of those photographs, and their profound nature, inspired Ommanney to create a photo series called "Faces of Katrina."
"The salt in the water had grossly distorted the images," he said, "and in one go told the story of how the great storm had changed everything."
See more photos from "Faces of Katrina" below.
Calling all HuffPost superfans!
Sign up for membership to become a founding member and help shape HuffPost's next chapter