Well, here's a holiday gift that's just for grown-ups.
The 2012 Pirelli calendar, that annual tribute to, well, gorgeous naked ladies, has landed. As is tradition, the calendar was shot by a famed photographer: this year Mario Sorrenti got the honors.
Sorrenti was tasked with the very arduous job of spending a week in Corsica with all 12 women: Kate Moss, Milla Jovovich, Lara Stone, Isabeli Fontana, Natasha Poly, Saskia de Brauw, Joan Smalls, Guinevere Van Seenus, Malgosia, Edita Vilkevicute, Margareth Made and Rinko Kikuchi.
The result? A stunning -- and classy! -- black and white melange of sexy, tropical portraits. In one, Kate Moss reclines, sun-dappled, on a rock; in another, Lara Stone leans provocatively against a sink in that trendy armpit-flashing pose (although, we doubt anyone is looking at her stance).
WARNING: The photos below contain full-frontal nudity and may not be safe for viewing at work.
To obtain all of his shots, Sorrenti would "spend the morning with one girl and the evening with another," Women's Wear Daily reports, before everyone had dinner together. Tough job!
For those who want to get hands on with their calendars (uh, not like that, sorry), there's an interactive component: it comes with 25 photos that you can switch from month to month at will. Want to have a Kate Moss January and February? Rock on.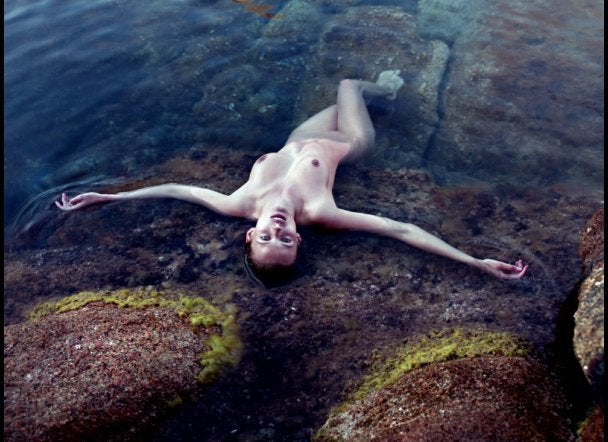 Pirelli Calendar
Related