Couche-Tard has a history of whipping up weird variations of the popular drink, like wonton, swamp and beef. But, as far as we can tell, none actually taste like what their names suggest.
The same seems to be true with the pizzaghetti Sloche. (We're just the slightest bit disappointed.) Comments on another photo of a pizzaghetti dispenser, posted to Reddit, say that the "pizza" flavor is actually strawberry and the "ghetti" is kiwi.
Pizzaghetti-flavored or not, the marketing for the drink is off-the-wall. Just take a look at the below advertisement, which shows anthropomorphic pizza and spaghetti at the beginning of an epic love affair.
Related
Before You Go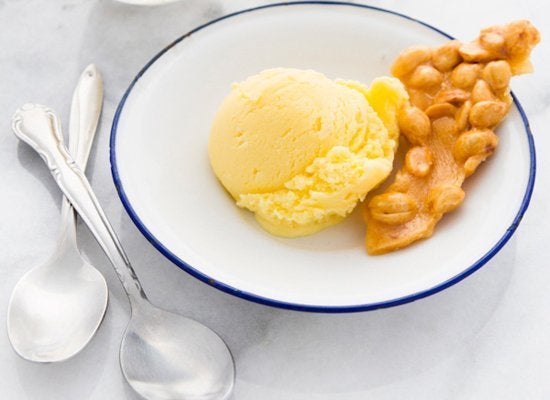 Unusual Ice Cream Flavors