We're all for the inclusion of "plus-size" (or any variety of sizes, really) models in fashion shoots. But a new CR Fashion Book spread, photographed by Tom Ford, is giving us pause.
The isn't billed upfront as a plus-size shoot, but rather entitled "Candy Vaggio." The models, glowing bronze in unabashedly sexy lingerie, lay in a heap munching away on candy, with one snack bag bearing the brand name "Percy Pig."
In a preview on the site, the editors at CR Fashion Book describe the shoot thusly:
Indulgent to an extreme, consumptive to a fabulous fault, chasing divine decadence and and impossible joy and other holy pleasures.
And yet the message could be a read a little more simply: These models are plus-size, therefore they like eating unhealthy junk.
It wouldn't be the first time curvier models were paired with food -- in fact, model contest winner Nancy Upton garnered attention for her satirical photo shoot in which she posed in lingerie gorging herself on ice cream, bathing in ranch dressing and covering herself with pie. Her deadpan description? "I'm a size 12. I just can't stop eating."
Has CR Fashion Book inadvertently wandered into offensive territory with its curvy-with-candy shoot? Check out the photos for yourself and tell us what you think.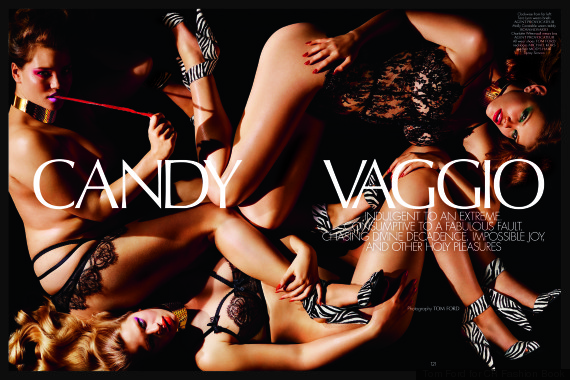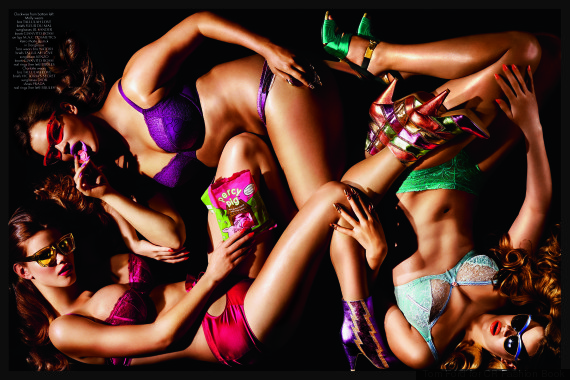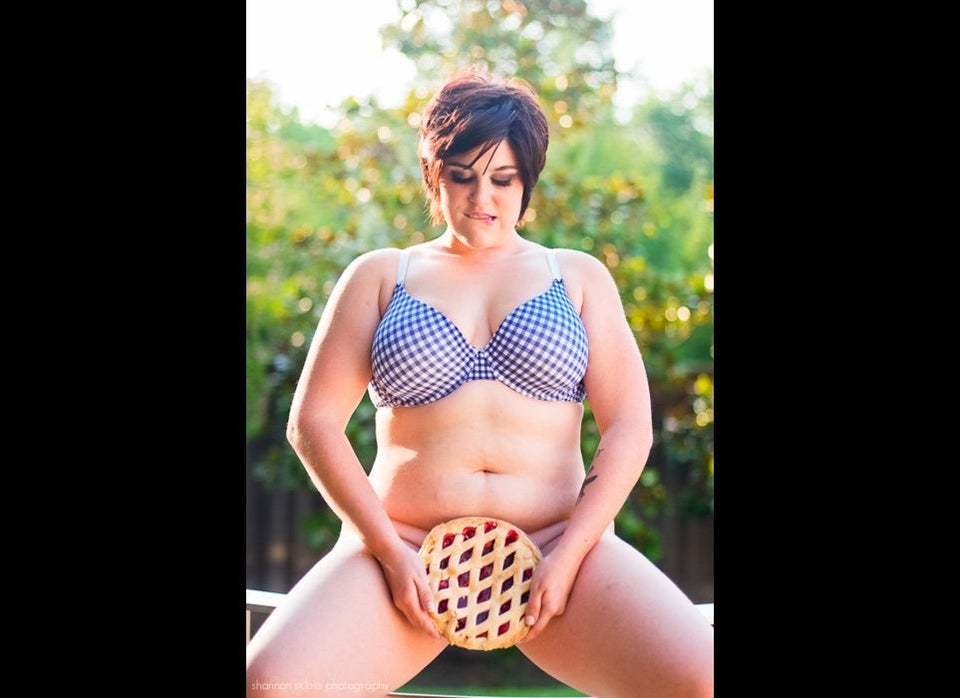 Nancy Upton's Memorable Shoot