The Pokémon Go craze has been mostly fun and games, but now there's a way for the latest obsession to do some good in the world.
Application Charity Miles launched a challenge on Tuesday asking Pokémon Go players to raise money for nonprofits all while playing the game.
The challenge uses the Charity Miles app, which allows people to raise funds for a nonprofit by tracking the distance they walk, run or bike. The app then donates funds to a nonprofit on the person's behalf.
By logging into the Charity Miles app and leaving it open in the background of their phone, Pokémon Go players can simultaneously prance around chasing Bulbasaurs and tick away miles ― and dollars ― for charity.
"We got a big surge [of miles] over the weekend, and we couldn't really understand what was going on," Charity Miles founder Gene Gurkoff told The Huffington Post. "And then we realized: This must be from people using Pokémon Go. If you're out there playing, you might as well help make a difference."
The Charity Miles system is fairly straightforward: Users launch the app, choose a pre-selected charity ― from Habitat for Humanity to World Wildlife Fund ― and then start moving.
The organization puts a cap on the total amount they give each year, equaling 50 percent of their revenue, which they get largely from corporate sponsors like Johnson & Johnson and Kenneth Cole, according to their Terms of Service. They then disburse the funds to their charity partners, proportionate to the amount of miles users walked or biked on the nonprofits' behalf.
Over the past four years, the organization has given around $2 million to charity, according to the founder, including more than $500,000 last year alone.
Charity Miles isn't the only organization to catch on to the craze. An animal shelter in Indiana is asking Pokémon players to walk their dogs while they hunt for Pikachus.
"We love it, it's really cool," said Charity Miles' Gurkoff. "I've been doing a little Pokémon in between my meetings... We welcome any Pokémon fans to our tribe."
To start raising money for charity all while you catch 'em all, click here.
CLARIFICATION: This post was updated to clarify Charity Miles' recent changes to how funds are disbursed, differing from the Terms of Service on their website. The story also originally stated Charity Miles was a nonprofit, but it is an application that partners with nonprofits.
Related
Before You Go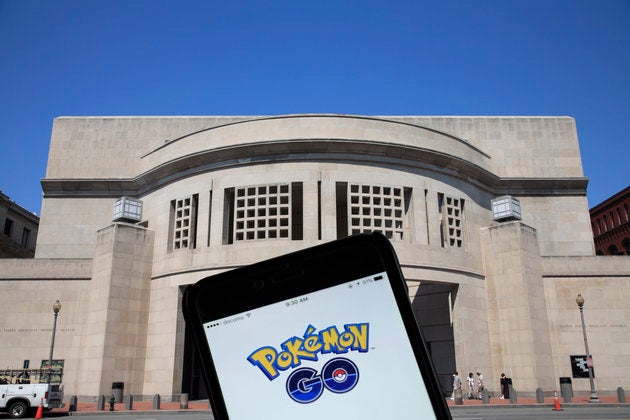 7 Places Not To Play Pokemon Go
Popular in the Community