Hundreds of brave swimmers across the country plunged into the new year with an icy dip for charity Sunday.
From the Atlantic Ocean in Coney Island to Chicago's Lake Michigan, members of the Polar Bear Club stripped down to their bathing gear for a cool swim and some committed the event to raising money for a range of noteworthy causes.
In New York, the Ice Breakers joined the Polar Bears on the unseasonably warm 50-degree day for a swim that brought in funds for Camp Sunshine, an organization that helps kids battling life-threatening diseases. First-timer Russell Downes told the Associated Press that the 45-degree water was "one heck of an ice bath."
"It's fun," Melanie Ricchetti told the news outlet. "Everybody comes out and I enjoy doing it for a good cause."
The Polar Bears in Phoenix splashed in Buzzards Bay to honor victims of domestic violence and to raise money for a scholarship fund for high school seniors who major in social work, psychology or law enforcement. Participants raised $5,132, surpassing last year's total of $4,500, South Coast Today reports.
"I live for this. It's an annual rebirth. Everything from last year is gone," Jim Diquattro told South Coast Today. "Where else can you have a glass of scotch at 9 in the morning for charity?"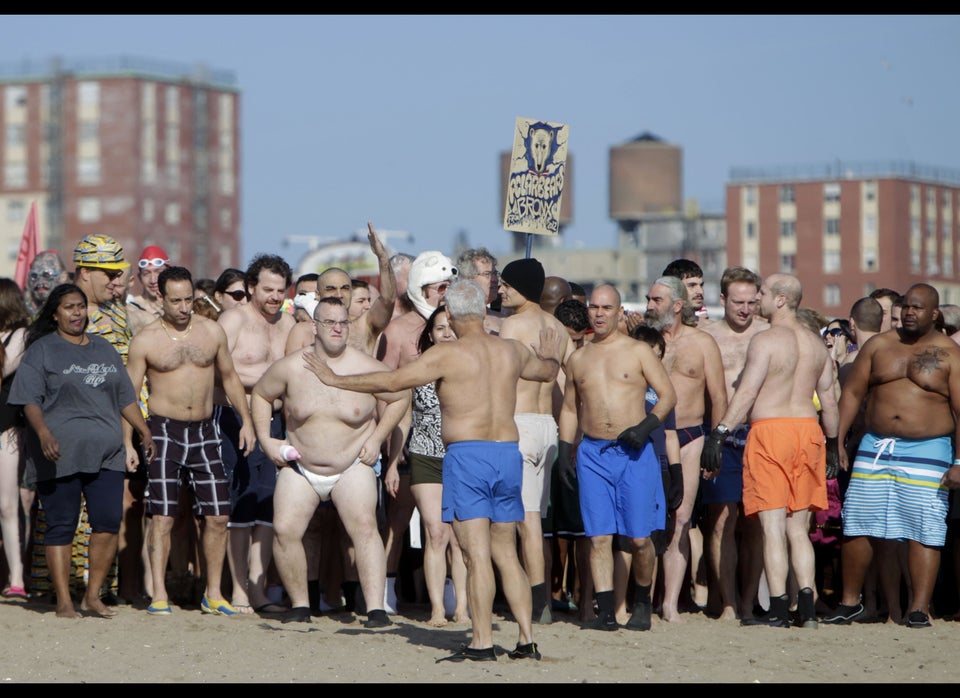 Related
Popular in the Community