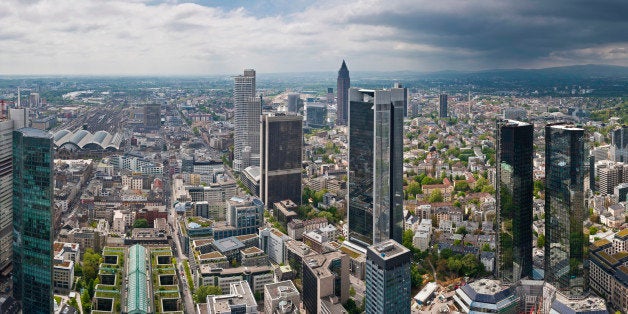 I, like many of you, am outraged by the rhetoric of the leading presidential candidates. What's probably unusual about my outrage is that it stems from the maligning of hedge fund managers.
The rhetoric suggests that hedge fund managers are running wild. In fact, hedge fund managers are currently more regulated that ever before. I hope to demonstrate the extent of regulation by exploring the requirements of just one law and its attendant rules. This leaves to the side anti-fraud provisions, which have recently been used to levy 10-figure fines, bar individuals from managing funds, and impose substantial prison sentences. I think you'll agree, after reading this article, that hedge fund managers are hardly "getting away with murder."
A hedge fund is a "pooled investment vehicle that is privately organized, administered by professional money managers, and not widely available to the public." A key figure in the hedge fund structure is the fund's investment adviser. It is this figure that lay persons generally call the hedge fund manager.
Naturally, one of the most important laws for hedge fund investment advisers is the Investment Advisers Act of 1940 (the "Advisers Act"). Section 202(a)(11) of the Advisers Act defines an investment adviser as any person that, for compensation, is engaged in the business of providing advice to others or issuing reports or analyses regarding securities.
The Dodd-Frank Wall Street Reform and Consumer Protection Act of 2010 ("Dodd-Frank") greatly expands the instances in which hedge fund investment advisers must register with the SEC. Dodd-Frank requires hedge fund investment advisers with more than $100 Million in assets under management to register with the SEC unless they qualify for one of a limited number of exemptions.
One of the exemptions is for "private fund advisers." This exemption applies to any fund that would be an investment company as defined by the Investment Company Act of 1940, but for the exceptions provided in Sections 3(c)(1) or 3(c)(7) thereof. This exemption is also limited to advisers that have less than $150 Million in assets under management.
For those now required to register with the SEC, Form ADV is the primary vehicle through which disclosures are made. Investment advisers must file an initial Form ADV with the SEC and then file a new Form ADV at least annually. Form ADV must be filed either within 90 days of the end of the firm's fiscal year or more frequently if material changes occur.
Part 1 of Form ADV requires the investment adviser to disclose "the adviser's business, ownership, clients, employees, business practices (especially those involving potential conflicts with clients), and any disciplinary events of the adviser or its employees." Part 1A of Form ADV requires investment advisers to disclose additional information about the private funds they advise, more detailed information about clients, and additional information about the investment adviser's non-advisory activities and their affiliations within the financial industry.
An analogy may be helpful in understanding the burden of these regulatory requirements. The analogy is that of a woman who opens a small pizzeria. She uses her personal savings and sums from friends and family to finance her business. Despite offering a truly superior pizza, she struggles to break even as most entrepreneurs do.
A government agency then informs her that she needs to disclose information about her business so that it can monitor the general health and safety of the community. She must report her market strategy; the type, size, and number of pizzas she sells; the characteristics of customers; and her relationships with food and beverage distributors on a quarterly basis. Naturally, she needs a lawyer to prepare the filings. The costs of compliance are enough to eliminate any profit and drive her out of business.
I believe that the regulatory requirements placed on hedge fund investment advisers, like the fictitious pizzeria regulations, are unjustifiably burdening entrepreneurs. Reasonable people may, of course, disagree. There is certainly an argument to be made that the current requirements give regulators a wealth of data from which they can thoughtfully regulate the industry going forward.
Alas, there is a seemingly manic desire to burden hedge fund investment advisers "with a host of special reporting, disclosure, privacy and information protection requirements." In fact, the SEC is already working to expand the requirements introduced through Dodd-Frank. With regulation at a record-high and increasing, it is easy to understand why hedge fund closures are expected to be at an all-time high in 2016.
The unfair and misleading rhetoric used to attack hedge fund managers in this presidential campaign could be called "class warfare." It could also be called "just politics," "phoniness and hypocrisy," and "populist rhetoric." You may call it what you like. I will call it what I would call any attack on a group of smart, hardworking, and charitable entrepreneurs - un-American. I hope that you will join me in rejecting it.
Popular in the Community