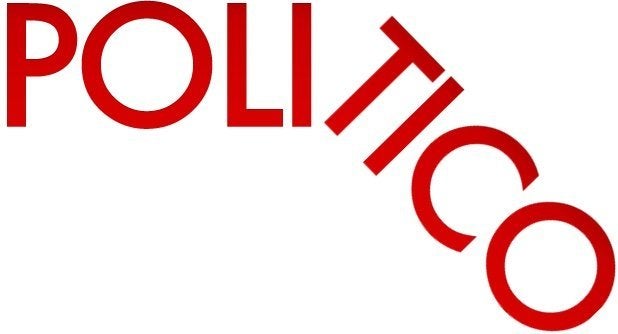 Politico CEO Jim VandeHei and chief White House correspondent Mike Allen will leave the news organization they helped launch nine years ago and built into a politics and policy juggernaut.

VandeHei told staff Thursday that he was departing after the election and that Allen, chief operating officer Kim Kingsley, chief revenue officer Roy Schwartz and executive vice president Danielle Jones would also be "seeking their own new adventures" late this year, confirming an earlier HuffPost report on the shake-up.
Staffers said VandeHei and Politico owner Robert Allbritton have clashed over spending and budgets. A possible split was the talk of the newsroom Thursday, just four days before the Iowa caucuses.
"Robert had enough with them spending shitloads of money," said a source with knowledge of the dispute. The source added that the departing employees are discussing plans to build their own news outlet. "Mike [Allen] was telling people that they are going to start a media organization together, but it won't compete with Politico."
VandeHei, meanwhile, has expressed interest in moving back to Wisconsin and running for office, a well-placed source said.
In a staff memo, VandeHei -- who left The Washington Post with journalist John Harris in 2006 to build Politico -- said that he "caught the entrepreneurial bug a decade ago when we started this place and can't seem to shake it."
"There is no greater challenge than trying to match in a new space the magic and success we pulled off here," VandeHei wrote. "This moment in media and in history is putting every sector and idea in play -- and it is too intriguing and wide open to play it safe. I plan to start a new venture when I depart."
VandeHei and Allen have been Politico's two biggest boosters throughout its existence. Allen's idiosyncratic "Playbook" newsletter is one of the company's premier products and a must-read for Washington insiders. Word of their anticipated departures could not have come at a less opportune time for the outlet, with the campaign season hitting full swing.
The site expanded rapidly upon its founding, making its name for itself with quick, news-breaking dispatches during the 2008 campaign and on Capitol Hill. Since then, it has grown to include 450 staffers dispatched across the globe in new foreign and state-based posts established over the past year. In September, VandeHei announced plans for Politico to be in all 50 states by 2020.
But rumors of tumult have been rampant for some time, mainly centered on Susan Glasser, whose tenure as top editor began in fall 2014 with significant turnover and who has been expected to leave the top newsroom job and move to Israel after the election. Her husband, New York Times reporter Peter Baker, is in line to become the paper's next Jerusalem bureau chief.
In a separate memo, Allbritton wrote that Glasser would continue to run the newsroom through the year before joining her husband in the Middle East. He said Glasser will become director of editorial innovation and continue to play a key role in the newsroom from abroad. Glasser, who was previously a foreign correspondent for The Washington Post and editor of Foreign Policy magazine, will also write a weekly foreign affairs column for Politico.
Allbritton wrote that the "transitions make perfect sense for the publication, coming a decade (almost to the day) after I recruited them to join this cause."
"Jim in particular began signaling to me some years ago that he hoped the next stop in his career would be to once again start a new venture," Allbritton wrote. "Mike has launched and maintained the Playbook franchise -- 365 days a year -- longer than seemed humanly possible."
Harris, who has been focused primarily on the growth of Politico Europe since Glasser took over leadership of the newsroom's day-to-day operations, will "help guide the next chapter and carry on the Politico torch," VandeHei wrote.
"We have constantly reloaded and revolutionized, each time emerging better, stronger, more essential," he added. "And we will do this again in 2016."
This article has been updated to include references to memos from VandeHei and Allbritton.
Related
Popular in the Community