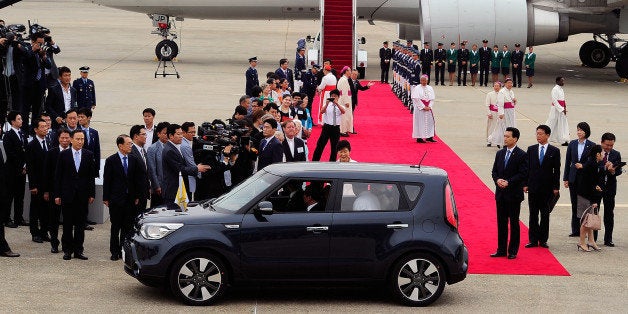 SEOUL, South Korea (AP) - Pope Francis' choice of wheels during his five-day South Korean visit has surprised many in this painfully self-conscious country, where big-shots rarely hit the streets in anything but expensive luxury cars.
After his arrival Thursday, the pope left the airport in a compact black Kia that many South Koreans would consider too humble a conveyance for a globally powerful figure.
In a live television broadcast, the pope climbed into the backseat of the boxy Kia Soul, rolled down the window and waved. Surrounded by a few bigger black sedans, the pope's compact car headed toward Seoul.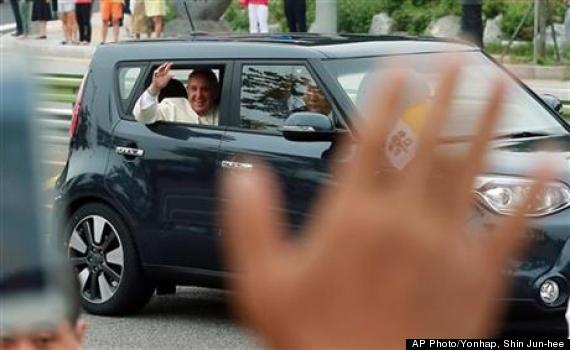 Francis' frugality and humble demeanor have received wide coverage in South Korea, a fiercely competitive country that celebrates ostentations displays of status and wealth. This national trait can be seen in a boom in such industries as private tutoring and plastic surgery.
The images of the smiling pope in his little car struck a chord online, with many playing on the car's name. One South Korean user tweeted: "The pope rode the Soul because he is full of soul."
For the man called "The People's Pope" the choice makes sense. He has eschewed the bullet proof "popemobiles" that his predecessors used on foreign trips and urged priests around the world to travel in low-key cars.
Inside the Vatican City, the pope prefers a blue Ford Focus, or when he's out in St. Peter's Square, a white open-topped vehicle that allows him to literally reach out and touch the masses.
South Korean media widely reported that the pope requested the smallest South Korean car during his visit. The Soul is Kia's second-smallest model and reportedly provides more leg room than other compact cars.
Though not everyone loves the Soul's funky design, it appeals to a niche of young, practical drivers. It has never, however, been a car of the rich and powerful.
Already bubbling with excitement for the first papal visit in 25 years, South Koreans appeared fascinated by the humble papal car.
"I feel honored that Pope Francis will not be in a bulletproof vehicle," said Shon Cho-eun, a 22-year-old Christian student. "I hope he arrives safely and delivers good messages to us."

Related
Before You Go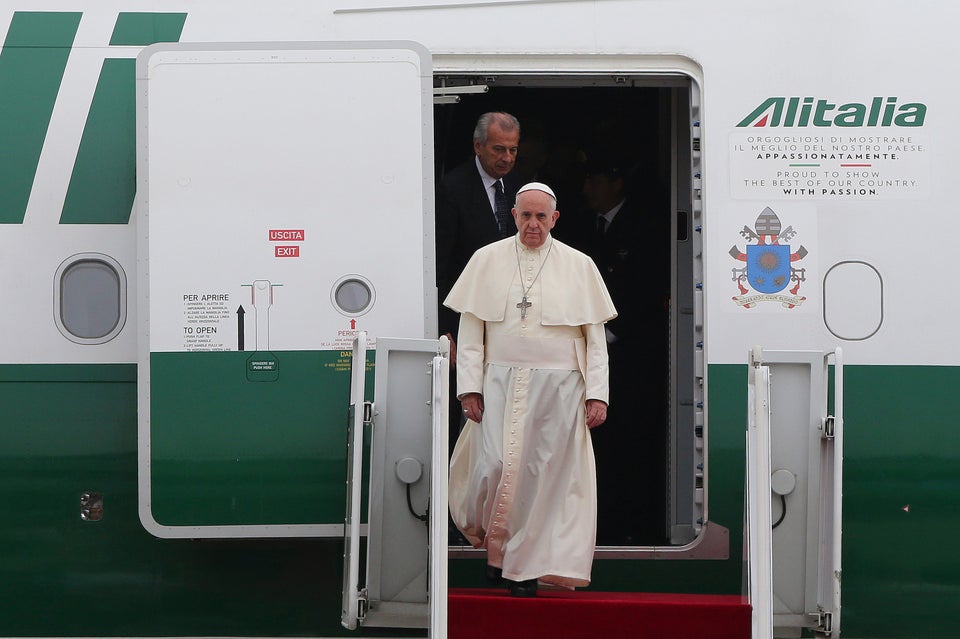 Pope Francis Korea
Popular in the Community