Much has been written about Pope Francis' humble personality, but the image of him on the cover of this week's New Yorker perfectly captures the Pontiff's joyful nature.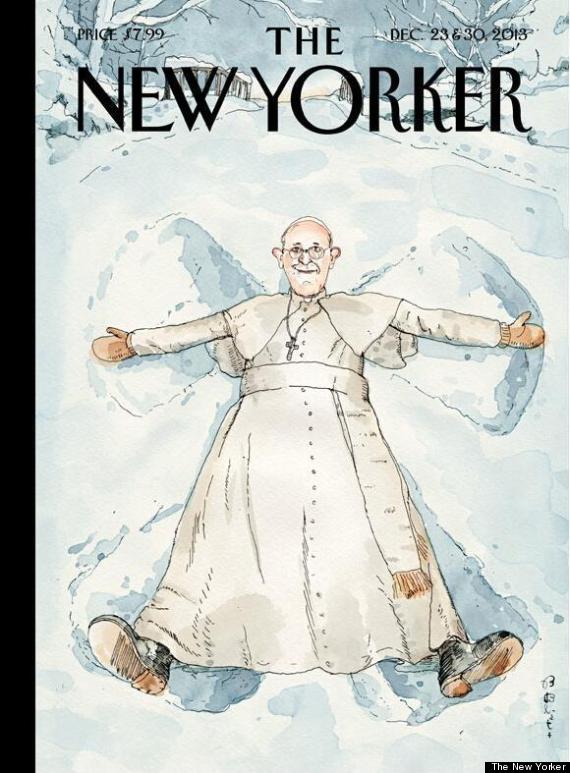 Less than a week after landing on the cover of Time Magazine as their "Person of the Year," Pope Francis now graces The New Yorker's front as a snow angel, dressed in his customary white. James Carroll provides a detailed profile of the dynamic pope and what he means for the future of the Catholic Church.
The pope's recent apostolic exhortation Evangelii Gaudium raised eyebrows with its condemnation of capitalist culture which promotes an "idolatry of money," but the document as a whole is about the exultation to be found in God. Evangelii Gaudium literally means "The Joy of the Gospel," and the first line says, "The joy of the gospel fills the hearts and lives of all who encounter Jesus."
Joy fills our hearts when looking at this snow angel Pope Francis!
Related
Popular in the Community