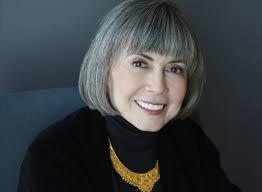 She is one of the most popular fiction novelists of our time and she's about to reveal the title and subject of her new book; and when you're Anne Rice people take note.
Rice is perhaps best known for her series of Vampire Chronicles. Those books, and their leads Lestat and Louis are still the gold standard when it comes to vampire lore and Hollywood has paid attention with Interview with the Vampire and Queen of the Damned..
Will the new book be another chapter in that series, perhaps a new Wolf Gift novel, or maybe even a revisit to the Mayfair witches? Or, is she starting something fresh and new, like she did with her novels of a young Christ?
"I've known for a while now, and I just can't keep the secret any longer," best-selling author and son Chris Rice told me recently. I met Chris on his recent book tour for his latest, The Heaven's Rise and we became fast friends. I had met his mother, Anne, years previous in New Orleans when she was kind enough to give me a tour of her home and chat on video with me as part of a cross country broadcast I was doing with my late husband Andrew Howard for KFI AM 640 Los Angeles.
Chris' latest has a definite Rice feeling, for lack of a better phrase. Both he and his mother can spin a mean supernatural yarn.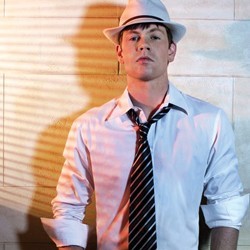 Anne will be revealing the information as part of The Dinner Party Show Sunday, March 9th at 2000 PST (8 PM PST, 5pm EST). That show is hosted by Chris and best selling author Eric Shaw Quinn (Say Uncle, Star).
"We started the show as a promotional device really, but now, it's become so much more," Chris told me recently. "It's a lot of work, but it's also so worth it. Eric is insane, of course, which makes it perfect. Between guests, skits and bits, I've really come to look forward to it," he added.
It has grown a substantial online following through the website and iTunes. It is one of the few live comedy/variety web series and podcasts available, a Carol Burnett show for the digital age with fun male writers instead of wacky red heads (wait, Chris has strawberry reddish hair in certain light, perhaps an ear tug or two now and then...)
Mama Rice has close to one-million fans on Facebook and they, and the world's media, tend to pay attention whenever she makes statements about writing or culture. She has been outspoken about the Church and institutionalized homophobia (Chris is openly gay).
"It's amazing," he laughed, "my mom's Facebook page is covered by the world press, and her public statements about everything ranging from religious controversies to provocative news stories are routinely the stuff of headlines," he reflected. "On March 9th, she will reveal the theme and title of her next novel, and we're confident her legions of fans are going to be ecstatic about this change of course. Eric and I have been sitting on this for months and it's taken everything we have not to spill the beans. Or the rice, if you will," he concluded.
Tune in to The Dinner Party Show Sunday, March 9 live at 8pm to hear Anne Rice disclose her new literary path and why.
To hear Karel get the Karel Cast App, subscribe in iTunes to the Podcast or simply go to the most incredible website on all the planet, save this one, TheKDW.com
Popular in the Community