Jessica Simpson, who's been preggo for the past eight months, has been fighting a maternity battle. With her heels.
How pregnant does a fashionista have to be to give up her Louboutins? The "Fashion Star" host claimed early in her pregnancy that she would never give up wearing sky-high stilettos -- even with her burgeoning baby bump.
Who would eventually win the battle between Jess and her heels? Let's do a play-by-play.
Round 1: Jess opens strong. Jessica tells Us Weekly in November that she assured her physician that she'd be giving birth in her favorite Yves Saint Laurent heels. Heels cower.
Round 3: Heels start high-fiving each other, Jess goes down for the count. "I can't wear heels anymore," Jess was heard complaining to a fellow shopper at Fred Segal while sporting flip-flops. "I tried but it was too hard. Wearing heels is like a religion to me, so it's tough!"
It was a good fight. Both contenders put in their ultimate effort. But in the end: the heels have won.
Enjoy your flip-flops, Jess -- we don't blame you.
Check out Jess' maternity style (heels included!) below.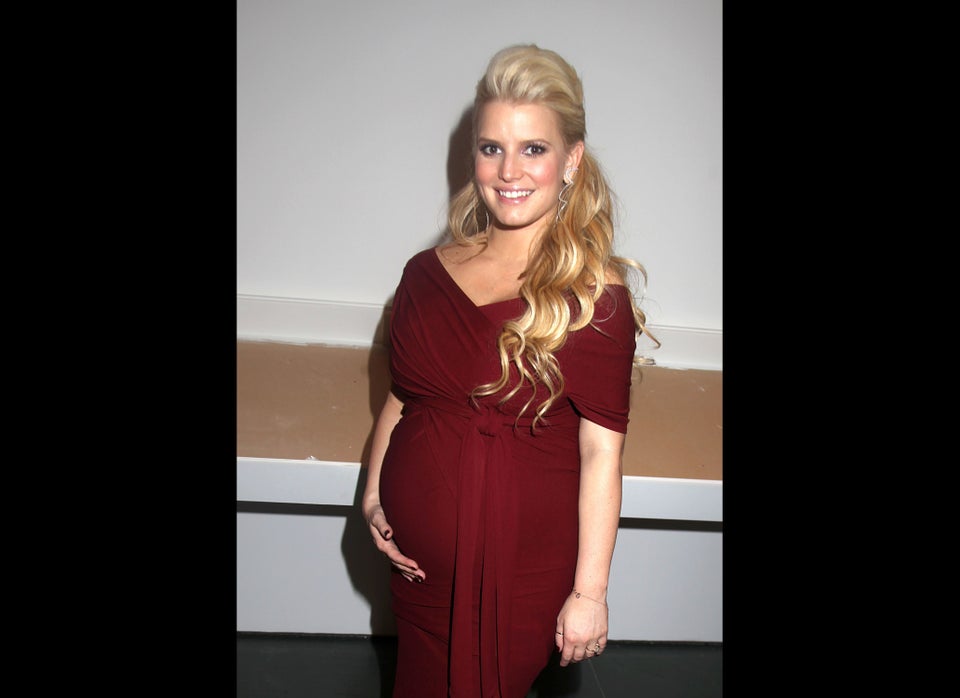 Jessica Simpson's Maternity Style
Related