Yup, it's true -- the Monaco royal made our heads (and dozens others') turn on Sunday by rocking a tight pair of leggings. As pants. With white athletic socks.
The occasion? The "No Finish Line" charity run in Monaco, which wrapped up today. The race benefits a variety of children's charities, including the Cardio-Thoracic Center of Monaco for kids with heart defects and the Sheik Zayed hospital in Mauritania.
Always the benevolent royals, Prince Albert II and Princess Charlene showed their support by suiting up and walking the race. Straying from her typically muted, monochromatic style (like the beige outfit she wore yesterday), Charlene chose a bright red windbreaker and black athletic pants with basic white sneaks.
Prince Albert II, on the other hand, decided for something a bit splashier. The royal's outfit included a red windbreaker to match his wife's, a neon orange puffer vest, white ankle socks, sneakers with neon yellow laces and tight Spandex bottoms. Leggings, if you will.
Check out the stems on that prince! We can't help but commence a slow clap for the audacity that is this leggings-as-pants ensemble. But that's just our opinion -- what do you think about a pantsless prince?
Check out the fantastic pictures below.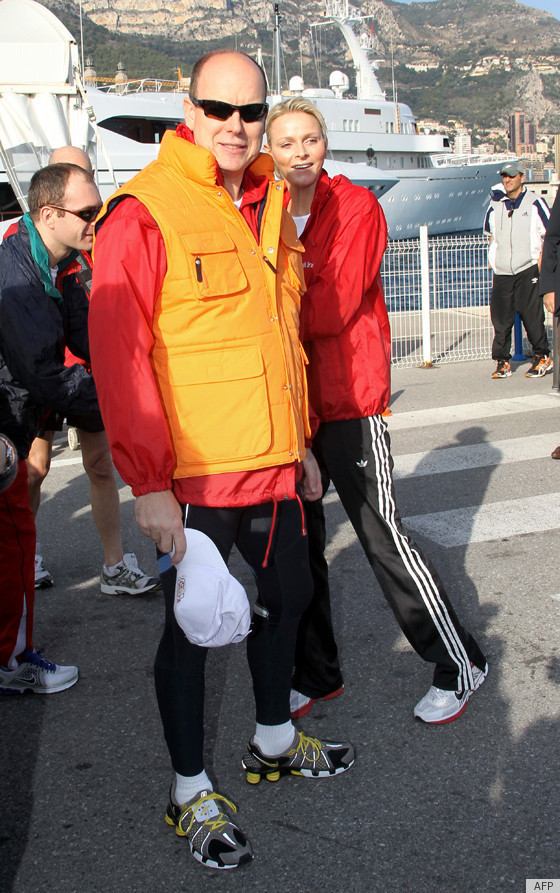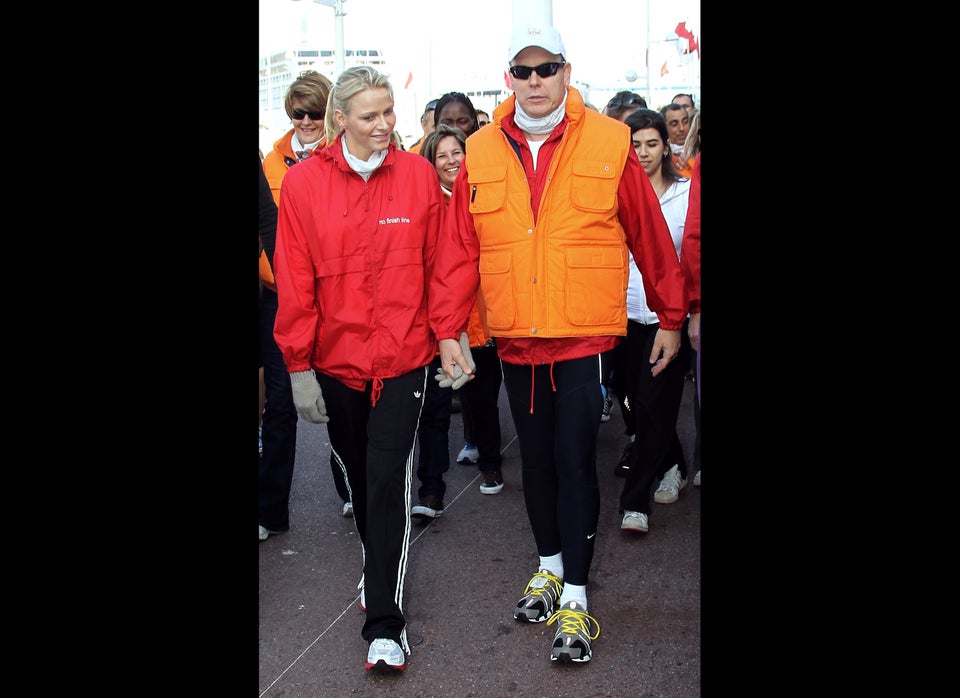 Prince Albert II in Leggings