We've just recently become acquainted (through the Internet, obvi) with Princess Camilla of Bourbon-Two Sicilies, Duchess of Castro. Although she was born as Camilla Crociani, she's now got titles to spare after marrying Prince Carlo of Bourbon-Two Sicilies, the Duke of Castro.
Prince Carlo is the head of the House of Bourbon-Two Sicilies, which is the Italian branch of the House of Bourbon (which has its origins in France). He inherited the Duke of Castro position from his father, Prince Ferdinand, who inherited his position from his father, Prince Ranieri. Camilla Crociani grew up in Rome but attended Marymount High School and New York University in America... and now, after marrying Carlo in 1998, she's a princess. Funny how these things work.
We're bothering to learn all this, of course, because Princess Camilla is one fashion-loving lady. Her typical red carpet ensemble is bright, sparkly, colorful or all of the above (as you can see from the pics below). But even when she's dressed-down, she's dressed-up: on vacation in St. Tropez with her husband and two children this week, the duchess rocked a head-to-toe sky blue outfit with flashy sunglasses, statement jewelry, high-heels and what looks like a thong. Peeking out of the top of her stretchy pants/thong situation was another style surprise: a flower tattoo.
But hey, Princess Camilla already marches to the beat of her own drum with voluminous blonde hair, eye-catching fashions and other risky style moves. (She's even hit up a couture show or two.) Check out the free-spirited royal in the pics below!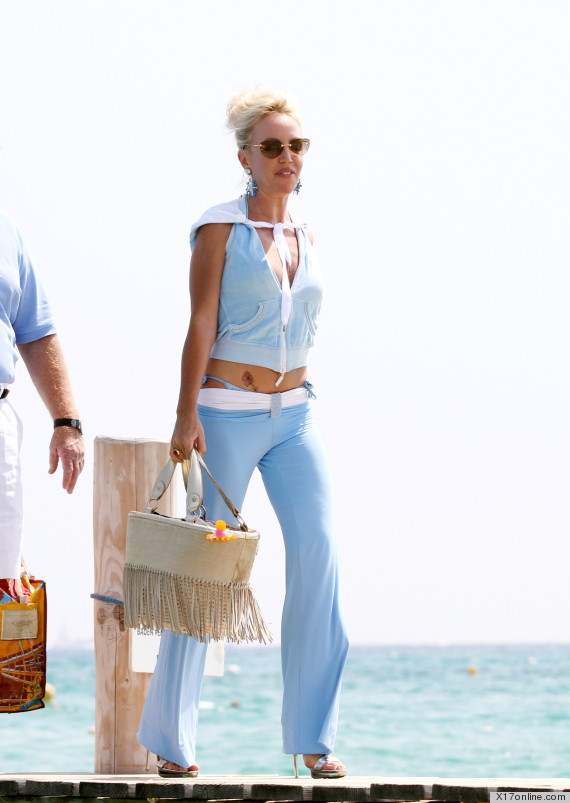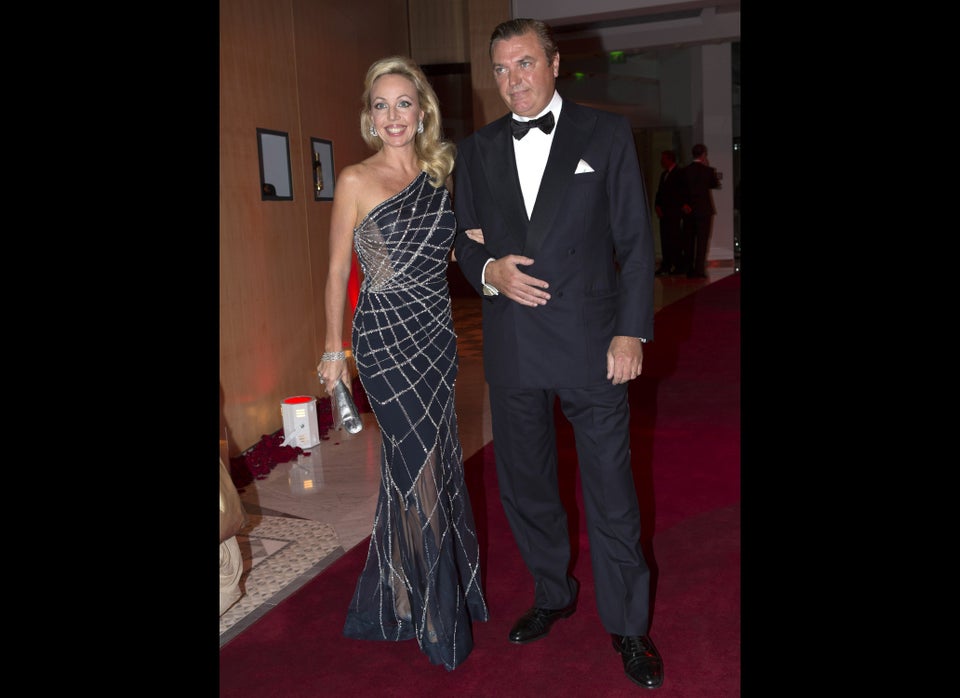 Princess Camilla of Bourbon-Two Sicilies, the Duchess of Castro