Abdulaziz, a Saudi princess and boutique owner from Riyadh, was spotted outside the Y3 show wearing an outfit so impressively elegant and classy we can't bear to think it might have sat in the same room as Bieber. The Saudi fashionista paired her playful clock minaudière with a menswear button-down shirt, a feminine white midi skirt and peach heels.
She also showcased an edgy pixie, a drastically shorter haircut than last time we saw her at Fashion Week, at the Fall 2013 Ohne Titel and Suno shows. Though she may be married to Prince Abdulaziz Bin Nasser Bin Abdulaziz Al-Saud, son of Prince Nasser bin Abdulaziz Al-Saud, Deena is all about style, running her own upscale fashion boutique and getting featured in Vogue (natch).
And with accessories game like this, she doesn't even need the princess title to earn the fashion world's attention.
Deena at Fashion Week, September 2013: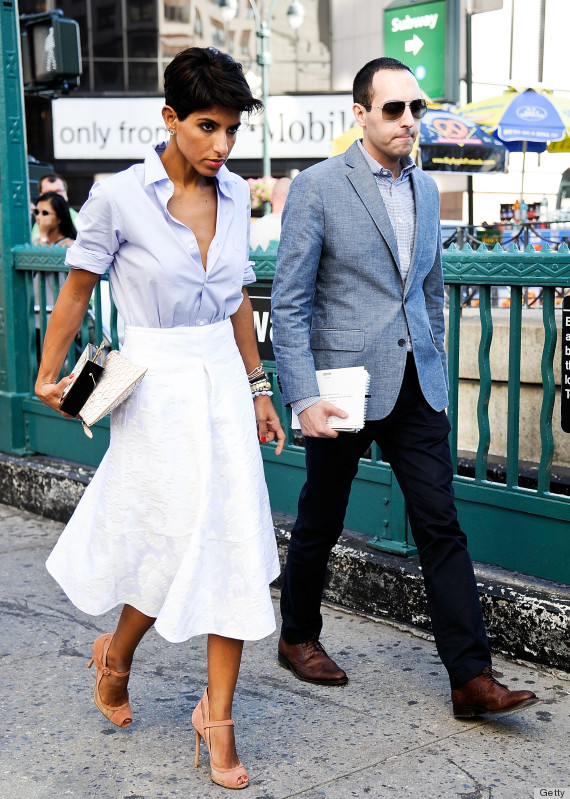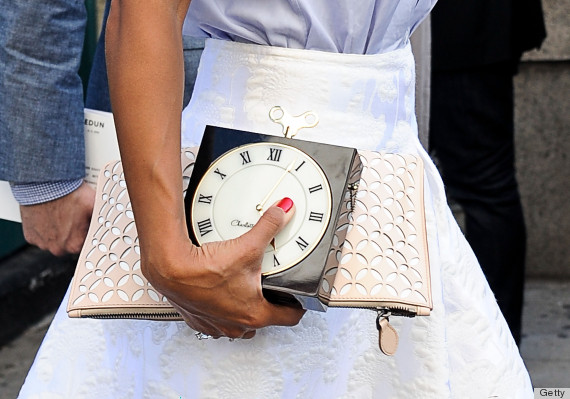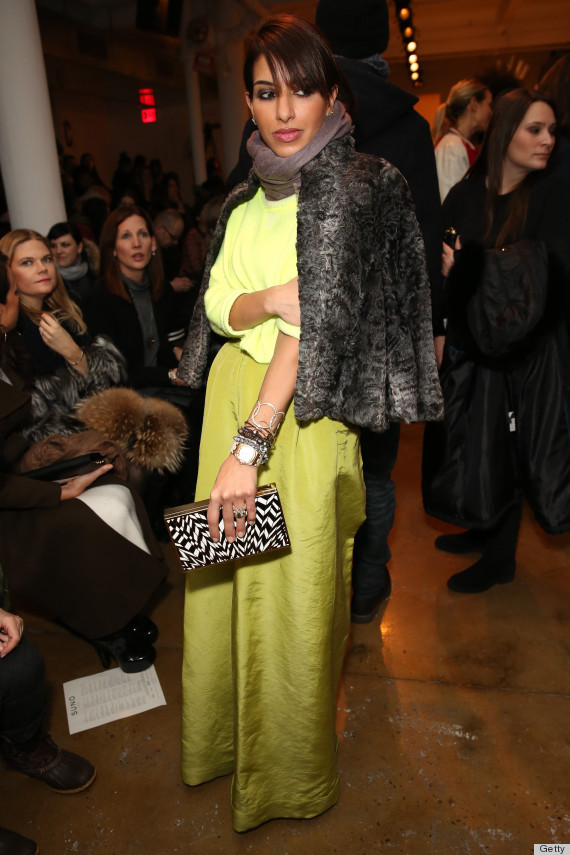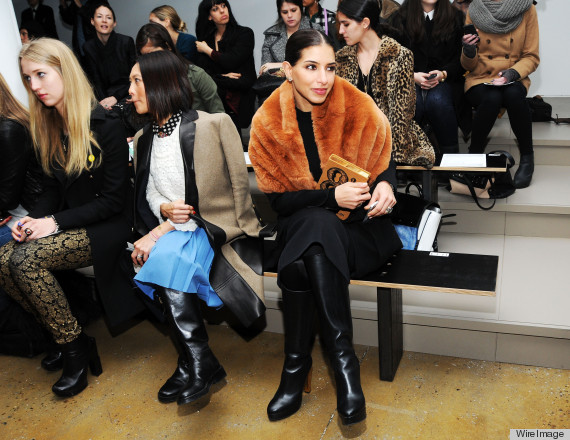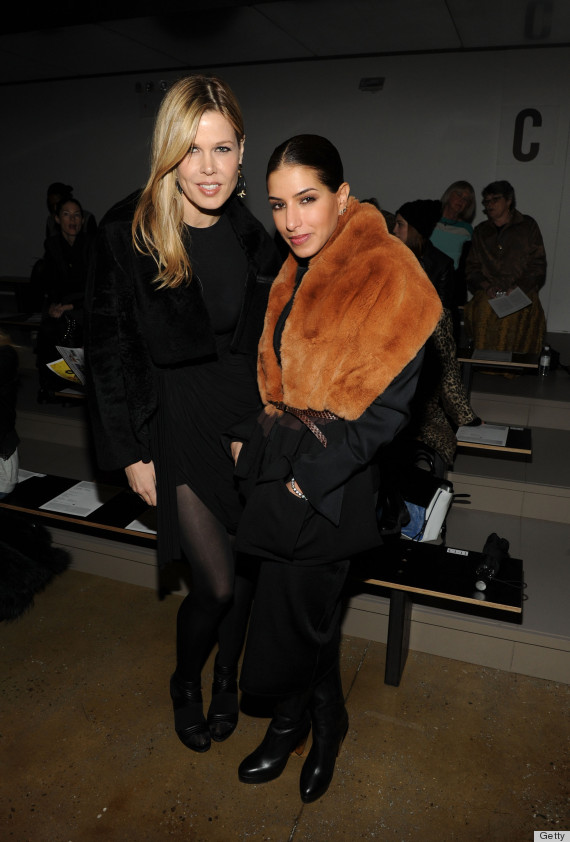 Putting celebs to shame...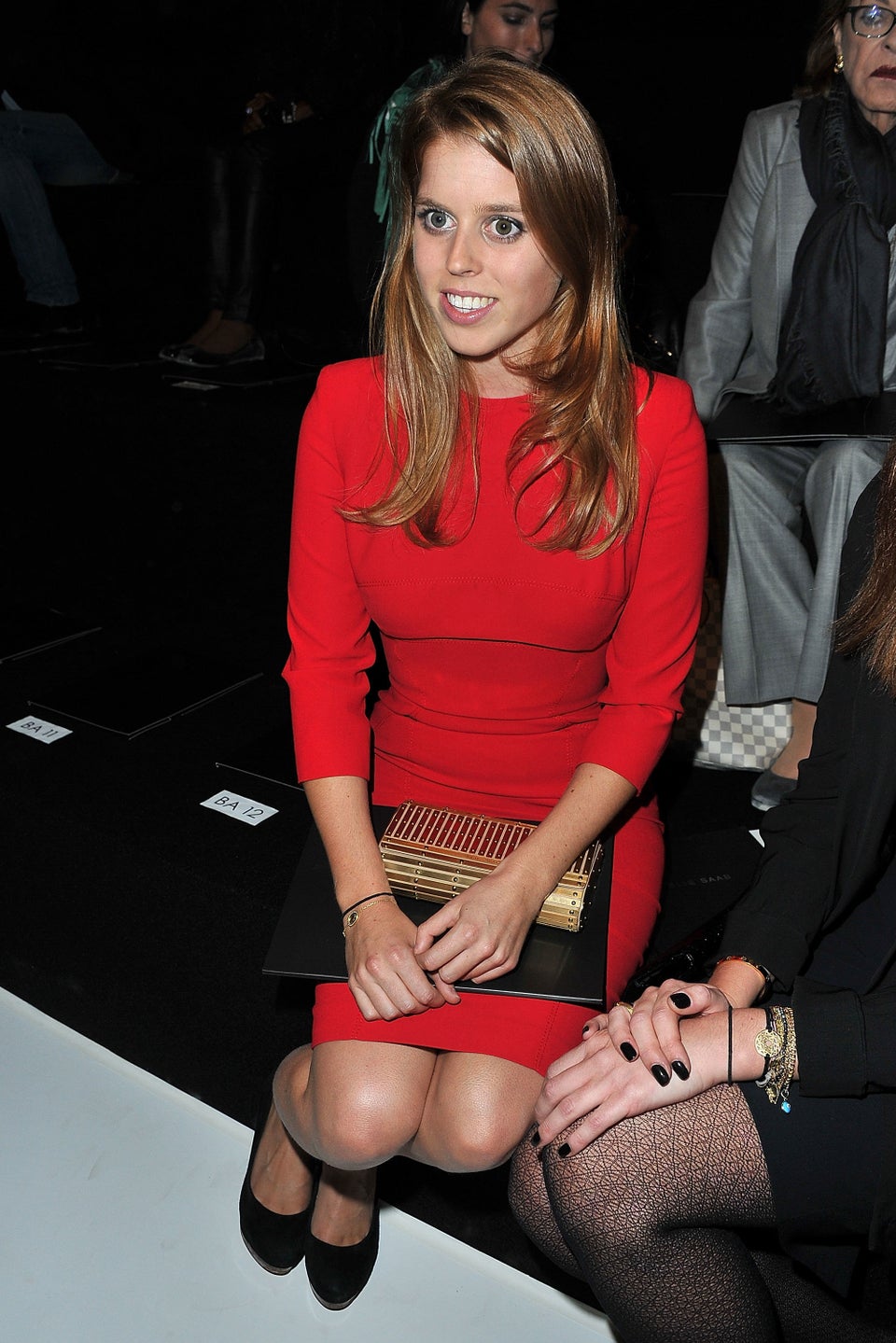 Royals At Fashion Week!
Popular in the Community