SAN JUAN, Puerto Rico ― In the depths of the largest public housing project in the Caribbean, activist Antonio Látimer (aka "Puruco") doesn't know what more he can do.
"We're running out of potable water. Out of food. We've got a lot of people sick with diarrhea. There's conjunctivitis sprouts all over and no medicines. No one from the government has come to see us. They've left us alone," Puruco, a former basketball star and now a community leader at the Luis Llorens Torres public housing complex in San Juan, said Thursday.
Despite his difficult situation, the ex-forward of Puerto Rico's beloved national basketball team is lucky in some ways. He and his family live in the Puerto Rican capital. He has enough cellular signal to get his messages through. Outside of the metropolitan area, life is much harder.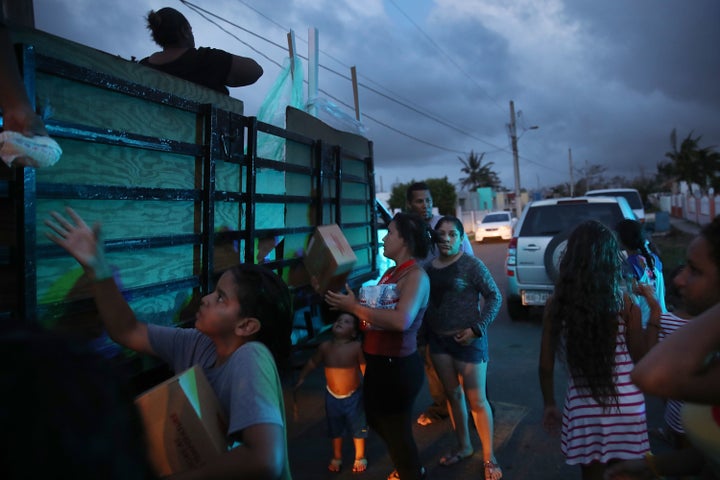 It's been a little over a week since Hurricane María battered Puerto Rico, bringing 150 mph winds and tens of inches of rain. Maria bore down on the archipelago mere days after it was hit by Hurricane Irma, killing at least 16 and leaving thousands without a home. Nearly half of the population is without drinking water. Some are without food. Lines for gasoline stretch miles and miles.
There's barely any cellphone communication. Driving along the highways, people have stopped their cars wherever their phones receive the faintest signal. Social media outlets are filled with messages from people from the mainland searching for loved ones. Digital inboxes are full, but many bellies are empty. Hope, everywhere, seems to fade fast.
The center of the island is faring the worst.
"We have done some heavy cleaning of the roads but still haven't been able to reach some barrios," said Jaime Barlucea, the mayor of Adjuntas, a town in the central region of the island, during a rare appearance in San Juan on Wednesday.
"We took matters in our own hands since day one, because communication with the central government is really hard," Barlucea said in a tired voice. "We've had landslides. We're trying to reach those who have not been reached."
Barlucea's account echoes that of most mayors who have made their way to the Puerto Rico Convention Center, where the government has set up its headquarters and governor Ricardo Rossello's Cabinet shows up all day long.
Mayor María "Mayita" Meléndez, from Ponce, on the south coast of the island, estimated damages in her city at $50 million. William "Willito" Miranda, the mayor of Caguas, in the mountains south of San Juan, has yet to survey all of the damage but says the town lost at least $20 million in infrastructure. Vega Baja, a northern surf town, "was almost under water for a couple days," according to its mayor, Marcos Cruz Molina. The stories keep coming.
"It's hectic. No gas. No electricity. And people are getting more and more desperate as days go by," said Luis Manuel Arraiza, a 33-year-old publicist who lives in the barriada of Sandín, a usually tranquil beach spot in Vega Baja now filled with the noise of generators.
Arraiza thought of buying a generator himself to make his family more comfortable, but the generators run on diesel. "There's none," Arraiza noted. "There's no gasoline, either."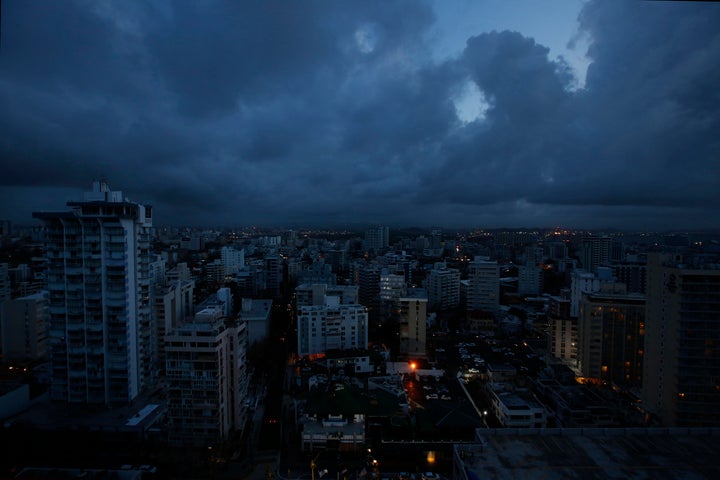 Like many Puerto Ricans, Arraiza has trouble making sense of it all. Puerto Rico's infrastructure faced challenges long before this month's twin natural disasters.
"It was already unsustainable; it was a terrible mess. Even if you had a modest windstorm, people would typically lose power for days at a time," Judith Enck, the former EPA administrator for Region 2, which includes Puerto Rico and the U.S. Virgin Islands, told Wired.
After Hurricane Irma hit the island three weeks ago, the mediocre infrastructure of Puerto Rico Electric Power Authority (PREPA) was shaken, but the utility managed to slowly get the system back up. This time, it seems Puerto Rico is gearing up for a very dark couple of months.
Problems are a dime a dozen here in paradise lost.
There's what many believe to be governmental ineptitude ― local and federal ― or, simply put, apathy. "I find it very hard to understand what is going on here," Florida state Rep. René Plasencia (R) told HuffPost on Wednesday. "It's a political issue. I don't know where, but it's a political issue somewhere."
Plasencia arrived in Puerto Rico earlier this week with 400,000 pounds of food, water and other essentials collected in central Florida by the Boricua diaspora, other communities and the private sector.
Plasencia's mother is Puerto Rican. His wife's 90-year-old grandfather is from the city of Bayamón. If there was a time when he thought he could be useful to his bloodline, it was now.
But the state legislator was troubled by how hard it had been to get all that aid to the island as it suffered its worst crisis in a century.
"This is a U.S. territory. Every single person is an American citizen. When an American citizen is in need, all Americans should be supportive," he said with a sigh.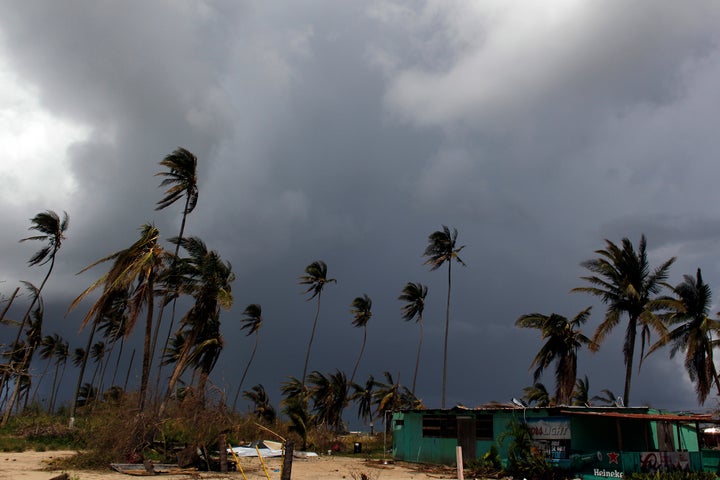 With cameras flashing all over the place, Puerto Rico has had no shortage of dignitary visits. New York Gov. Andrew Cuomo (D) and U.S. Sen. Marco Rubio (R-Fla.) came to the island mere days after the disaster. But Plasencia said there's a big difference between showing face and getting stuff done. He had reached out to Rubio with some ideas and had contacted FEMA, but he never got concrete answers. Yet something has to be done, the lawmaker said.
Plasencia recognized that Puerto Rico's debt-ridden status, its colonial history and the shipping restrictions of the Jones Act all played a part in the catastrophe. On Thursday, finally, the White House temporarily waived the 97-year-old statute that allows only U.S.-flagged vessels to transport goods between Puerto Rico and the mainland United States.
President Donald Trump is set to visit Puerto Rico on Tuesday. It's far from clear what state he will find the island in.
CORRECTION: A previous version of this article referred to Marco Rubio as a congressman. He is a senator.
Support HuffPost
The Stakes Have Never Been Higher
Related
Before You Go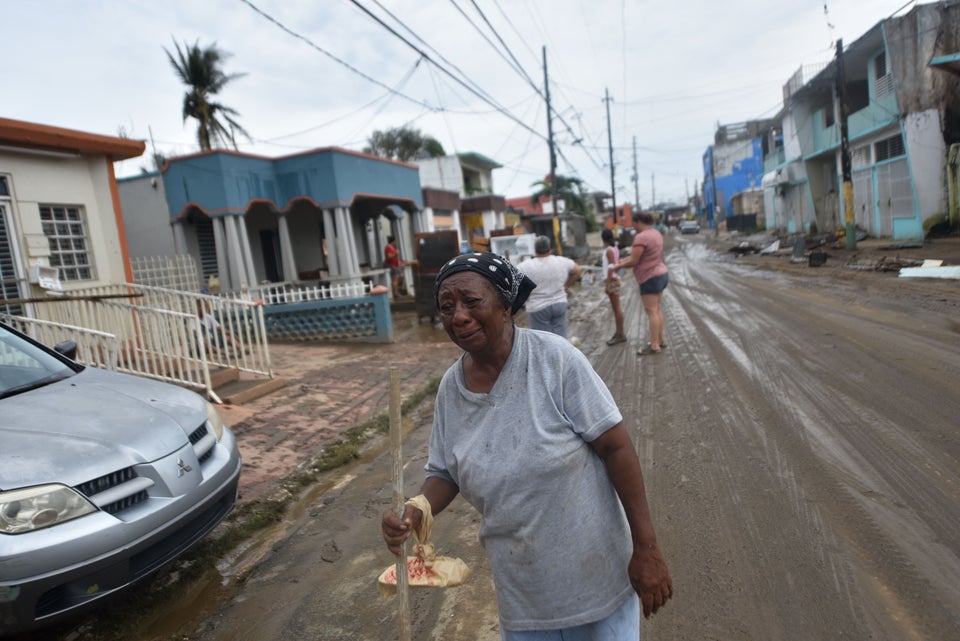 Puerto Rico Reeling After Hurricane Maria
Popular in the Community