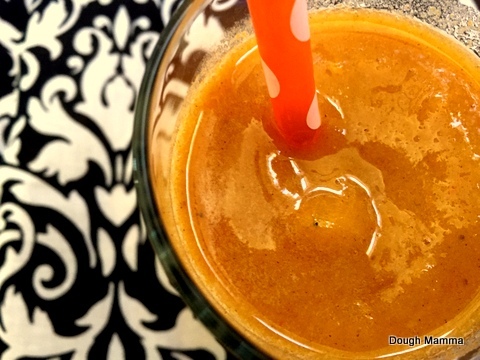 My apologies for yet another pumpkin recipe in four weeks time. I'm utterly obsessed this time of year with all things Fall. I'm guessing it's because I'm from Miami and I used to idealize changing seasons. A crisp 65 degrees was the closest we ever got to Fall. Citizens adorned themselves with sweaters, wearing them awkwardly as if in costume. "Harold, what the Hell is itching my neck?" "That's wool Edith, real wool."
I tend to gain about 2-3 pounds between Thanksgiving and New Years. This year, I presume, will be no different. It's the time of year I am actually happy I have a few larger sizes in my closet to accommodate my expanding waistline. "Yoga pants, dust yourself off, girls, you're about to be showcased."
If you would rather be healthy and disciplined than subscribe to wearing active wear, then this recipe is for you. Sweet, delectable and satisfying, yet lower in calories, this smoothie won't leave you feeling deprived.
You might not think pumpkin puree would taste great in a smoothie, but it's absolutely divine. I was skeptical myself, but add a banana, some spices, maple syrup and juice and -- voila -- a star is born. This beverage is a tad reminiscent of a creamsicle - yet the pumpkin pie essence is at the forefront of flavor.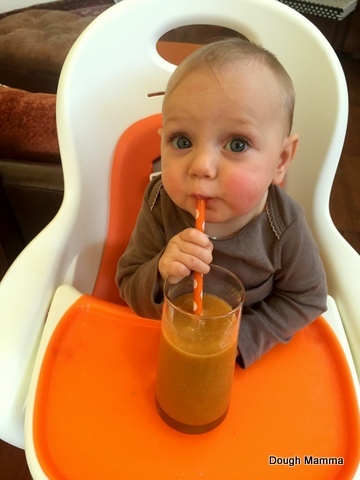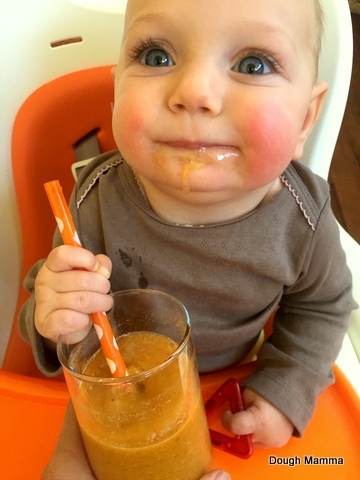 Title: Pumpkin Pie Smoothie
Author: Doughmamma
Prep time: 7 mins
Total time: 7 mins
Serves: 1
Notes: You will want to chill your pumpkin puree in the freezer for about 1.5 hours prior to making your smoothie. All other fruit can be frozen normally. If you freeze overnight, do so in an ice tray, as pumpkin puree will freeze solid and blending ice cubes will be easier on your blender than a large clump. You can substitute fresh squeezed orange juice for the apple/lemon juice. If you want a thicker smoothie, omit about ⅛th cup of juice.
Ingredients
¾ cup pumpkin puree
1 small banana in chunks
½ cup of frozen mango chunks
1 lemon juiced, seeds removed
¾ cup apple juice
1 tsp of pumpkin spice
1 Tbsp of real maple syrup
Instructions
Place your liquids into your blender first, then add all other ingredients. Blend until smooth.